Christmas in France
Even well before Christmas you can start to feel the holiday spirit.  I was in Lille this Christmas and it was incredible.  With a giant Ferris wheel in the town square that played loud Christmas tunes.  A giant Christmas tree, and lots of other Christmas decorations too.  There was also, of course, an amazing Christmas market with toys, food, drinks, and other little trinkets.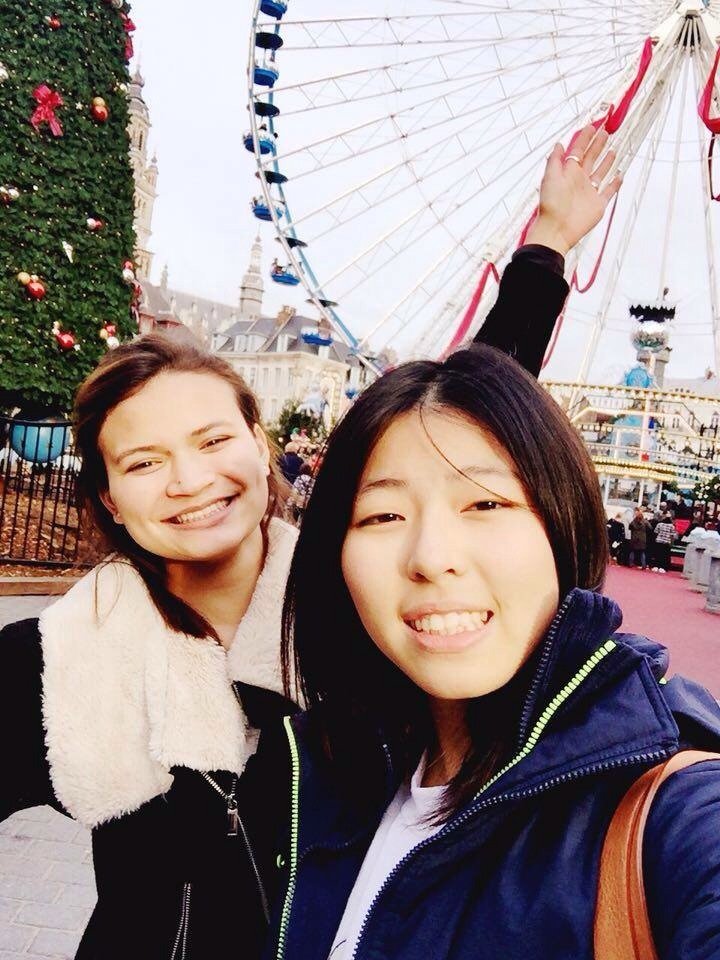 Christmas Mass
So the majority of France is Christian or Catholic, so part of Christmas, is going to Christmas mass on the 24th.  I had the opportunity to go to the local cathedral to hear a well known priest who chooses a different church each year, this year he chose my town in France.
After Church we returned home.  In France it is popular to celebrate Christmas twice or three times.  Once to celebrate with just the family parents and children.  Another time with extended family, and possible another time with more extended family.
Christmas Dinner
So Christmas eve was the day we celebrated with just the family.  It is very formal and so you make sure to look nice, and remember all your table manners.  A lot of families celebrate with sea food, because it is a big delicacy and more expensive.  Shrimp, caviar, scallops, live oysters, and salmon are popular.  And my host family had all of it.  Keep in mind, I was a vegetarian for most of my life.  (Though I did try everything to make a memory.) and of course we had lots of cheese.
Of course, in France you always start with the 'Aperitif' the appetizers that you eat with your drinks around the living room, while you all chat.  And don't forget about the 'sante' before you drink.  (Like cheers) Where you clink glasses with everyone and make eye contact saying 'sante!'
Then you move to the dinner table that is probably very festive for the occasion.  Earlier that day, my host mom and I spent an hour decorating the table.
 You are all seated at the table after you find your nametag, or are told where to be seated.  And then the food is dishes up.  Remember to keep your elbows off the table and both hand above the table, even when you aren't eating with both hands.
For dessert you typically has 'La Buche De Noel' it is a yule log that is special for Christmas.  It is so delicious!  Mmmmm!
Presents
After eating and clean up, it was time for presents.  Of course not all families do presents at the same time, though I do know a lot of families in France who did it the same way my host family did.  After eating that night we all sat around the living room for presents.
MAKE SURE TO DO LA BISE AFTER GETTING A PRESENT.  In France every time you receive a present you go up to the person who gave it to you and do la bise (the two kisses on the cheek).
After presents we all finally got to bed around 1am.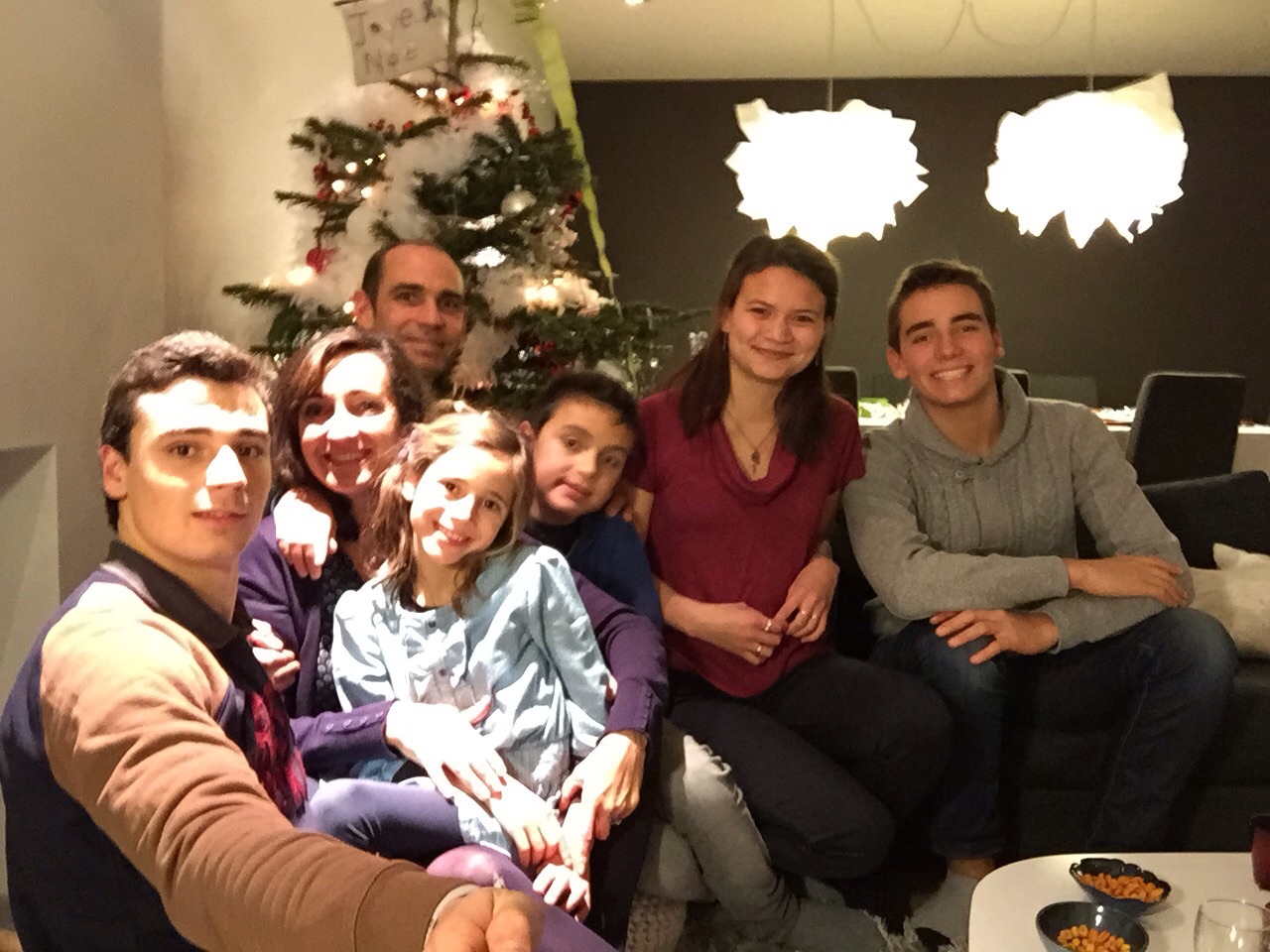 Celebrating with the relatives
The next day was the celebration with the relatives.  We all went to the grandparents house for a grand lunch with all the cousins, aunts, and uncles.  It was a crowded house!  Once again we had a fancy aperitif with champagne, live oysters, special sausages, and olives.  Then we moved to the grand table for wait for it….. more seafood.  This time though we also had Foie Gras, a specialty in France.  The liver of duck or goose that has been raised to be fat and have a special taste.
After lunch we all exchanged more presents.  The cousins had all done secret Santa and exchanged their homemade gifts.  and this was when the grandparents gave their gifts.  After presents we all went on a nice promenade around the town talking together.
Afterwards me and my host family went back home and had a leisurely simple dinner and talked a little about Christmas.
And that's Christmas in France for you!  I hope you all had a wonderful Christmas! And I will be back soon with a post on a special New Years tradition in Belgium!