The Cathedral Light Shows in France
Before coming to France I had never heard of a cathedral being lit up with a color show.  Little did I know that even existed.  So when my amazing host family told me they would be taking me to a special cathedral lights show in Reims, I was thrilled and not at all knowing what to expect.
I was very impressed with this lights show and I LOVED it!  The show plays certain month during the summer and you can find the schedule here.  The show is played on the church May-September with varying starting times.  The show is about 35 minutes and airs after dark, then takes a 10 minute break and airs the same show again.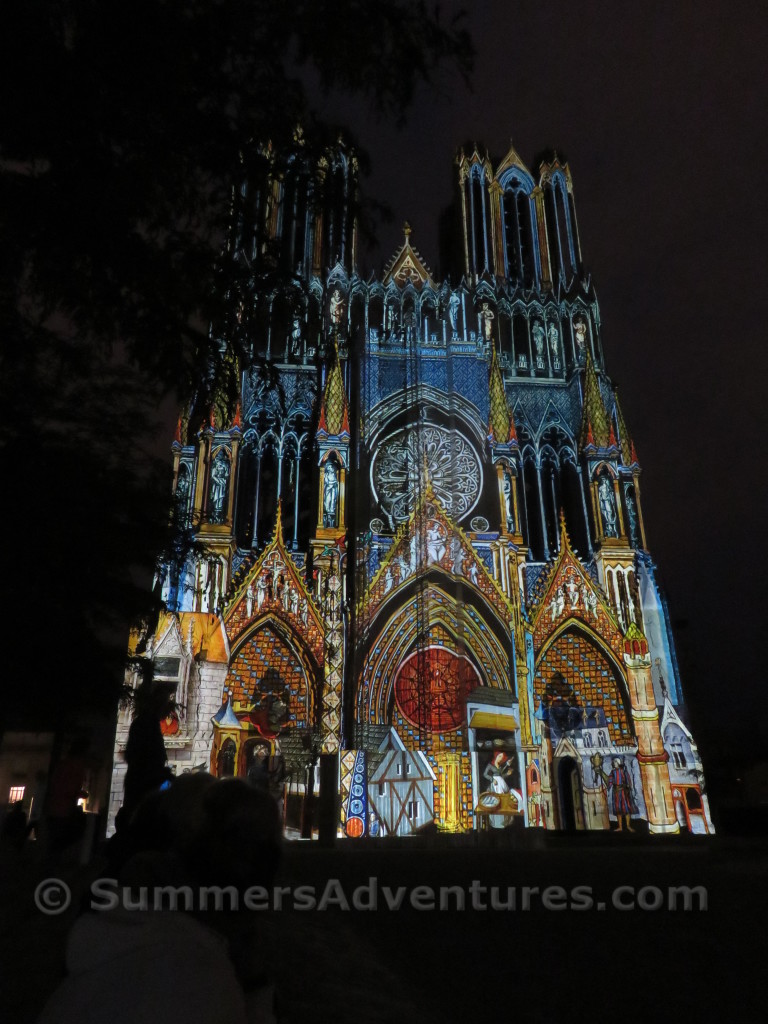 The painted churches
My host mom told me the story behind the lights show.  She told me that for years everyone had always thought that churches were just white.  Then during the French revolution someone stole the head of a statue of the King.  Later archeologists discovered the head and it had some of the ancient paint on it.  Proving the theory that in the olden days churches used to be painted with lots of bright colors to show the story behind the church.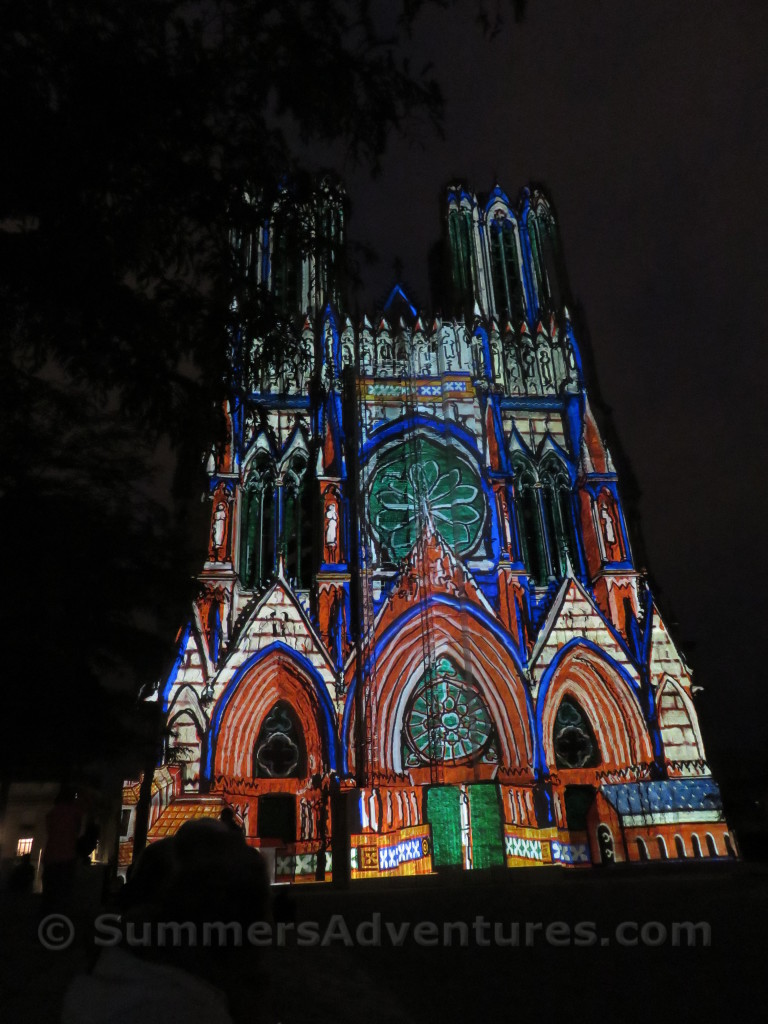 L'Ange au Sourire/Le Sourire de Reims (The Smiling Angel/The Smile of Reims)
This angel stands outside the Notre-dame de Reims and on September 19, 1914 he was beheaded by a German shell that caused a fire.  The next days the remains of his head were collected and put back together.  The angel became an icon for French propaganda showing German brutality aginst French culture.  The original head now rests in the National Museum of French Monuments (Musée national des Monuments Français). And the statues head was remolded and fixed in 1926.  The Smiling Angel also has his place in the light show.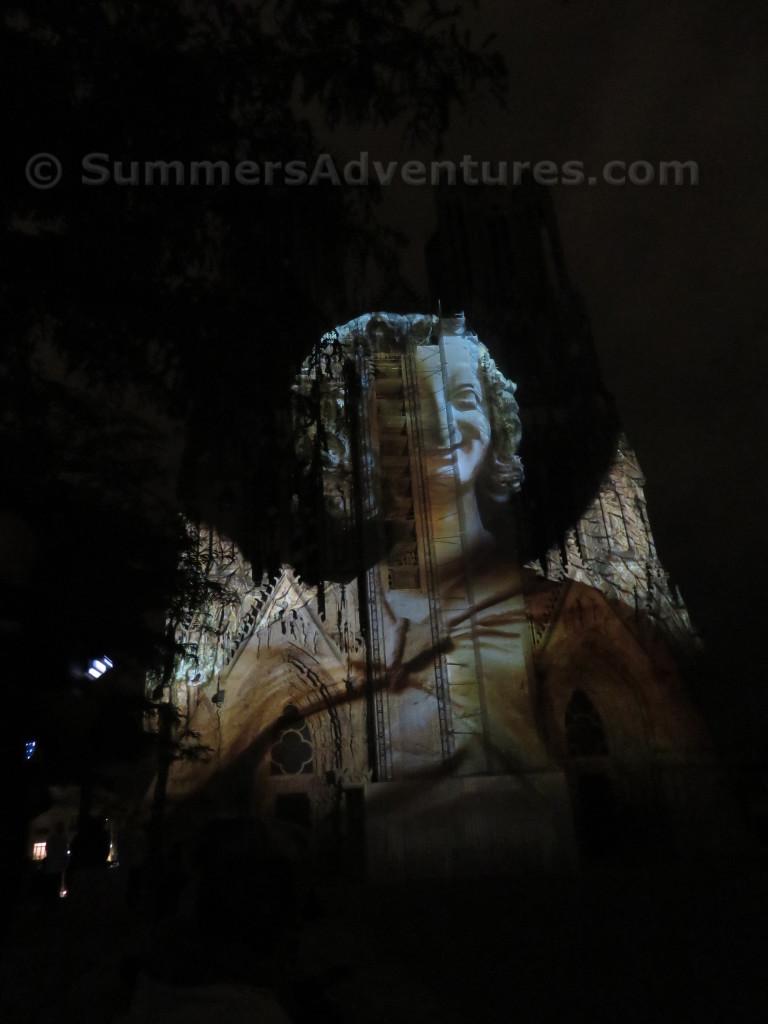 Overall this was such a fun amazing and cultural experience I believe everyone visiting to Reims should see.