Charlotte Gastrobar and Cafe
Is there any better way to end a day exploring a city than enjoying some exquisite local food? After spending the day in Malaga we stopped by the local gastrobar Charlotte for a relaxing evening and good food. Were not in the least disappointed. Charlotte had something for everyone tapas, pizza, burgers, salads, and more! We were very excited to try some of their food after reading over the flavor combos, the one trick was deciding what few things to order! It all sounded so good how do you not go to Charlotte and take one of everything.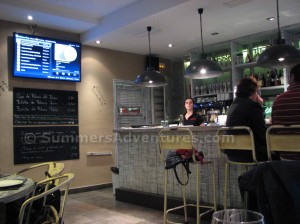 What I ordered:
After quite a lot of debating I finally chose the Caesar salad, Tartar tomatoes, avocados, and tuna and a dessert of lemon and strawberry mousse.
I never was a big fan of the American Caesar salads watery iceberg lettuce, not that fresh, and just overall not my first pick. I changed my mind about Caesar salads the second I saw the salad come out of the kitchen. The presentation was great, and I couldn't wait to dig in! The chicken was absolutely fantastic! I'm not a very big meat eater, but one bite of THIS chicken and I loved it! Quality, crispy, and flavorful! Then I tried the salad, it was all fresh and absolutely fantastic! The perfect amount of dressing, fresh lettuce and tomatoes, and the combinations of everything made it a clear winner. I give Charlotte a gold star for the best Caesar salad I've ever had.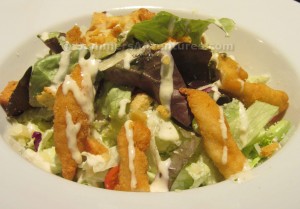 Then came the tomato, avocado, and tuna tartar. Once again I was very impressed with the quality! I did have a bit of a hard time fending off my family who all loved it just as much as me. It was just incredible.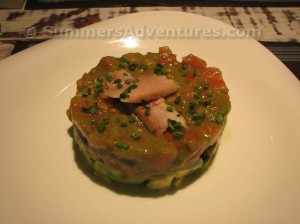 Then came my lemon and strawberry mousse. It was exquisite creamy, perfect zing from the lemon, and I enjoyed the texture of the strawberries.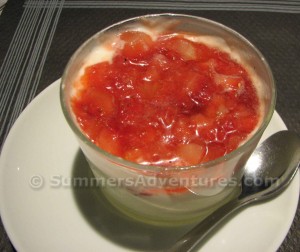 My mom tried:
Thai salad, which she thoroughly enjoyed and loved the tastes.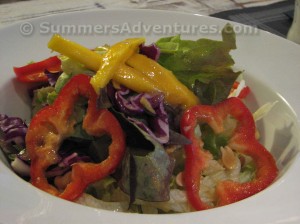 Chicken strips with an apple curry sauce.  We all kept pestering her for bites of it too because the dip was just so incredible!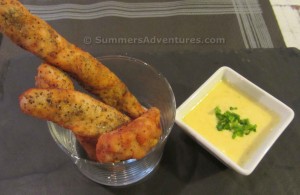 My brother ordered:
A lasagna with a traditional meat used in Spain. It was paired with peppermint oil and it was incredible! I would never have thought of adding peppermint oil but after tasting that, I couldn't imagine it any other way.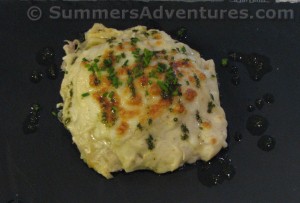 My dad got the:
Caesar salad he liked it just as much as I did and agreed that the chicken was great quality.
Burger xxl This burger had a great presentation and was just delicious! He stated at the end that it was better than any American burgers he had ever had. With caramelized onions, great flavor, and perfect burger it was a winner and he talked about it all night.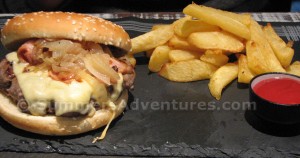 How it all started
Charlotte was opened a year ago by three owners who work for the Costa del Sol (Malaga tourist board.)  They didn't have any experience in the restaurant business, but after many changes to the food they are now very proud of the food they offer.  They make sure that their clients get the premium quality, and you can tell!  Now Charlotte is a great restaurant, that everyone will enjoy.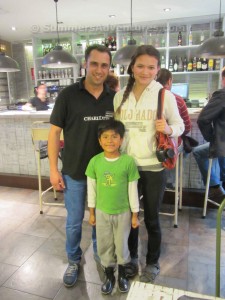 Follow Charlotte Gastrobar and Cafe on Facebook!