Paprika, Granada
Happy Valentines day to everyone!  This Valentines day, my family and I ate out at the vegan restaurant Paprika.  We had been excited to go to Paprika for days and were curious about how it would be.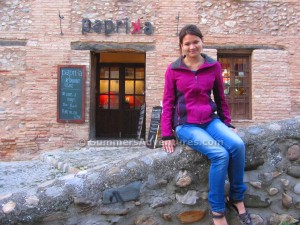 One step into Paprika and I already loved the place!  With a great atmosphere and beautiful decor.  The menu has such a great selection of choices we had no idea where to start!  Check out the menu here.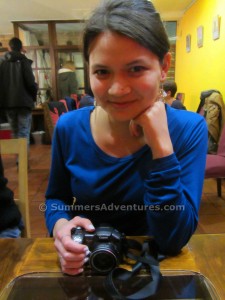 What we tried:
Our first dish was a tapas dish, noodles and vegetables.  It was incredible!  The flavors of sesame and ginger were so rich and tasty!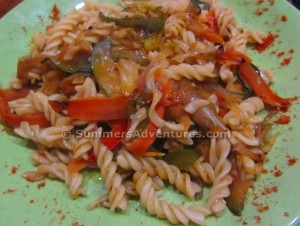 Next we had the fresh salad, and was it ever fresh!  I always love when you can take a bite of produce and tell that it is fresh and crisp.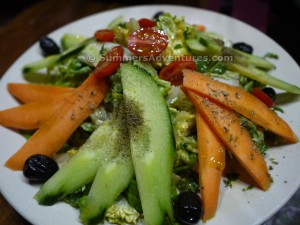 I love the plating for this dish, don't you?  This was noodles, vegetables, and tofu.  The flavors were wonderful!  I loved the tofu and thought the dish was seasoned perfectly.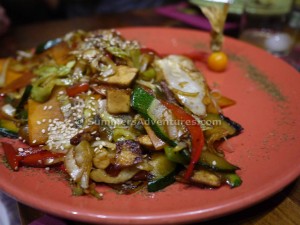 The quesadillas were incredible!  I'm fairly sure that these were the best quesadillas I've EVER had!  Was it the sweet and sour sauce, flavorful beans, or perfect amount of crunch?  It was all three and more!  Everything about these quesadillas were fantastic.

The puff pastry and roasted tofu was on of the daily specials, and I was thrilled to get to try it.  It was so tasty I loved the flavor of the tofu mixed with the pastry!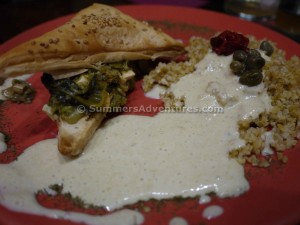 Then came the pesto ravioli, how the chef got these raviolis to be so creamy and perfect without dairy I'll never know.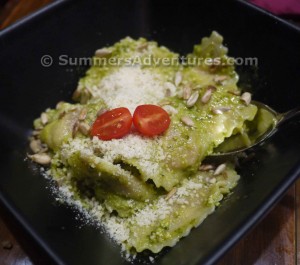 This was our dessert.  A little of everything to try.  Are you ready to go to Paprika's now?  😉  Its no secret I love a good desert to finish a meal, so I was very eager to see what Paprika would have.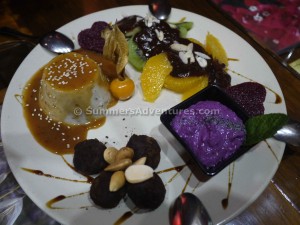 Starting with the fruit with the chocolate salsa drizzled over the top, I have to say I wasn't expecting the fruit with chocolate to be one of my favorites!  That chocolate salsa was to die for!  It was warm and gooey, with chocolate chili and fresh fruit.  The orange skins had even been peeled to make them easier to eat!  I was flabbergasted by the amazingness of it.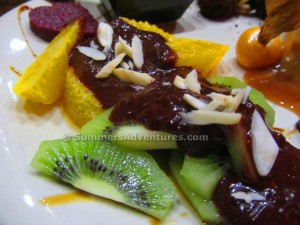 Next the berry dish, I'm not sure what its called but it was great!  It was creamy and had such wonderful fresh flavors.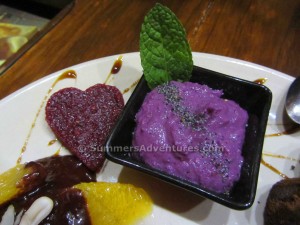 The chocolate truffles were the BEST I've had!  They melted in your mouth, and had such a wonderful blend of chocolate, dates, and coconut.  They were just so wonderful I'm not sure I'll ever be able to eat a store bought chocolate truffle again!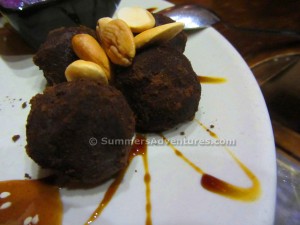 Lastly we had the soy vanilla cream with a caramel sauce.  Once again I was impressed by the quality and amazing flavors!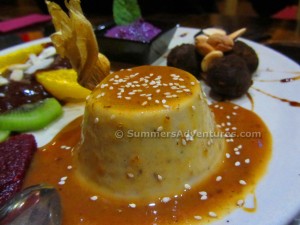 Everything at Paprika was incredible, a definite must try in Granada.  The food was absolutely fantastic and I'd go back to Paprika in a heartbeat.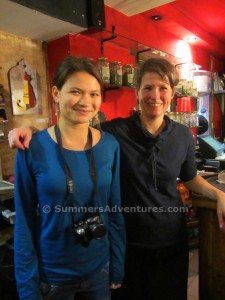 Check out their website for more details.  Follow Paprika on Facebook