Ice cream in Granada!
It was a sunny day for our trip to Granada Spain, and what goes great with a warm sunny day? How about ice cream? Lots of it! I was able to stop by the Helados San Nicolas, which by the way is in a perfect and ideal place to take a photo of La Alhambra in the distance. After taking some stunning photos from the view we stopped by the ice cream shop, Helados San Nicolas. One look at all the ice cream and sorbet flavors make your mouth instantly start to water.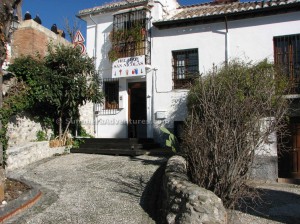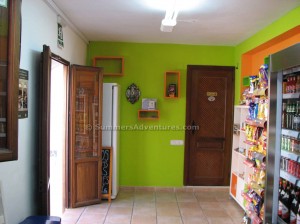 Some of the flavors
Turron
100% pure cacao chocolate
Lemon juice sorbet
Pistachio
Mango sorbet
Honey, dates, and orange blossom
There is a huge variety of flavors! The ones I listed are only a few of the multitude or incredible flavors. There was not one bag egg out of the ice creams, they were all stellar and incredible! We were able to meet the owners who told us that all the ice creams are made with natural ingredients and without any of the artificial flavors or preservatives. Which explains why it was so delicious, creamy, great flavors, and overall perhaps the best ice cream I've had.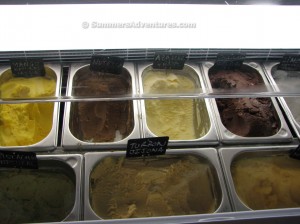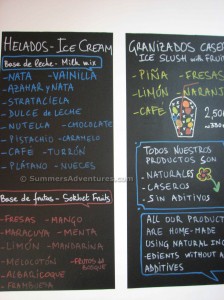 Since I have a soft spot for sorbets, I tried the lemon juice sorbet and mango sorbet. The lemon juice was SO fresh it really hit the spot. The mango was also fresh and I loved the flavor of the mangos! I never liked the artificial mango taste and so I was thrilled to have it be so fresh and great tasting!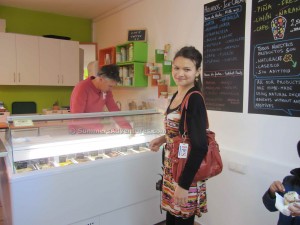 My dad tried the mango sorbet like me, and the 100% pure chocolate ice cream. That chocolate was easily the best I've ever had. It was so pure, creamy, and perfect!
My mom got the 100% pure chocolate and honey, date, and orange blossom ice cream. The honey, date, and orange blossom was one of the owners own inventions and it was great! You could taste each flavor and it was amazing the way they complimented each other.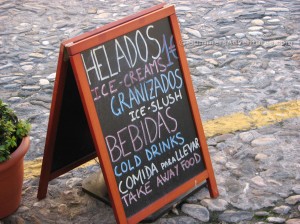 My brother got the stracciatella ice cream a popular flavor in Spain cream ice cream with chocolate flakes. It was really good quality and we all enjoyed it. He also tried the pistachio ice cream which is one of his personal favorites. He said it was the best pistachio he has ever had.
We all thoroughly enjoyed Helados San Nicolas and can highly recommend it as a place to stop buy and cool down. The ice cream is extremely high quality, there is a flavor everyone will enjoy, and the prices are very good. Make sure that you stop by Helados San Nicolas in Granada, you will enjoy every bite of ice cream and you will coming back for more soon.