About Travel Diaries
Meet Diipti, travel writer, lover of fine fragrances and white wine. From her first solo trip to Northern America in 2004 and a chance visit to Ladakh in the Himalayas with the Indian Army, she has been sharing her travel diaries at Diipti.in ever since. Highlights of her travels include a 30 day rigorous mountaineering course, backpacking journeys across Europe among other mesmerising travel stories.
Web: www.diipti.in
Email: diiptijhangiani@gmail.com
Twitter: @diipti
 Instagram: diiptij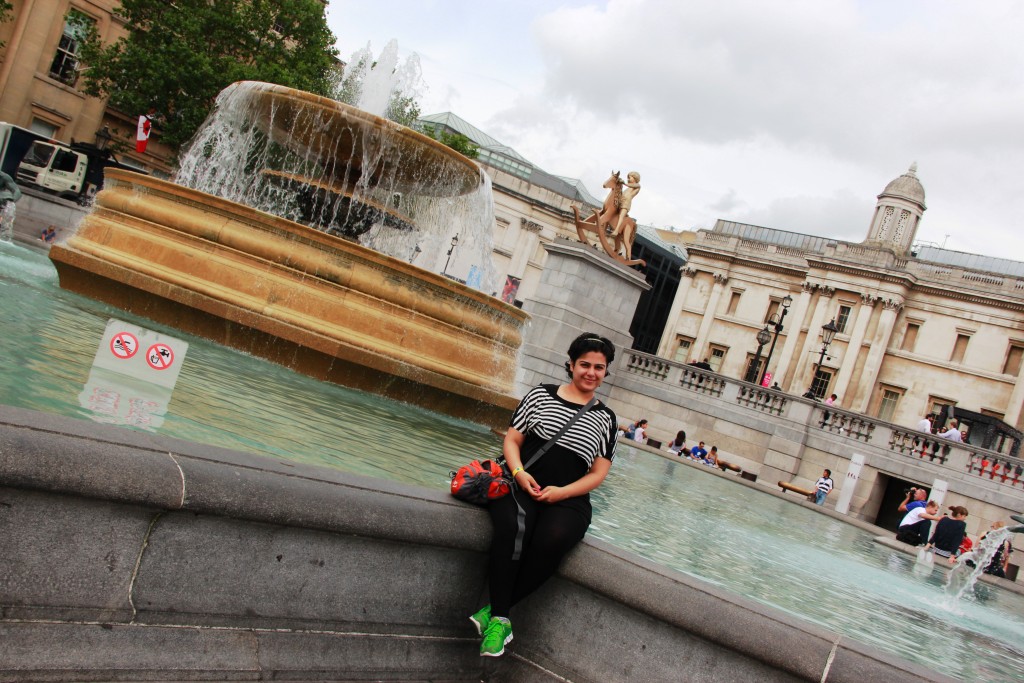 London
"It's a place where anything can happen," Sir Richard Branson said famously about London. I couldn't agree more.
My first day in London, and I am welcomed by an angel. Meet Sven, the first guy I spoke with as I entered my hostel room. This lean, tall, blue eyed German opened the door just as I struggled to understand that complicated device – the door knob (I wish there was a standard system for hotel door locks, some have number codes to punch in, some with old fashioned keys and some are just unrelenting no matter how tech savvy; I always flounder). But just this once I was glad for there he was, that charming smile coming to my rescue as I shuffled in.
An introduction, a few chats and a little heart flutter later he stepped out to for what I understood was to give me my space (Aww!) I set my bags in place, freshened up and stepped out. I stepped into the bus waiting by the road side and there he was; that charming smile again! "Where are you off to?" he asked, "First day exploring the city," said I. The conversation that followed over that a tad too short bus ride flirted around Indo-German romantic ties. Alright, alright, I'am kidding, it was mostly me flirting and him being good natured.
Now you'll say, 'Oh did you connect on Facebook thereafter?"
No.
"Why?"
That's the thing; in true serendipity style, we didn't exchange coordinates just for the magic of meeting again in another part of the world, totally by chance.
And as the bus halted at my stop and I wished him bon voyage, I set out, the city awaited me.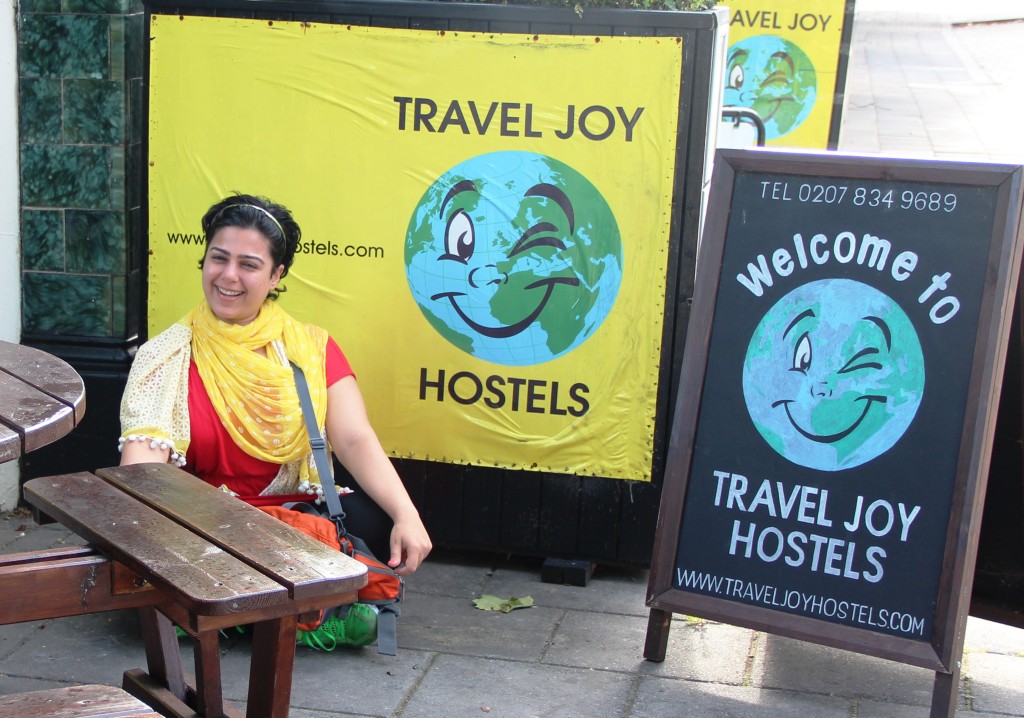 Referring to that never ending debate between the tourist and traveller; during this trip to London, I was an absolute tourist! That's the beauty about London, it lets you explore its many wonders, its canals, culture, art and alleys just like an intrepid traveller would but with all the amenities, luxuries, information easily accessible for tourists.  So I armed myself with a map, an Oyster card and set about exploring the city.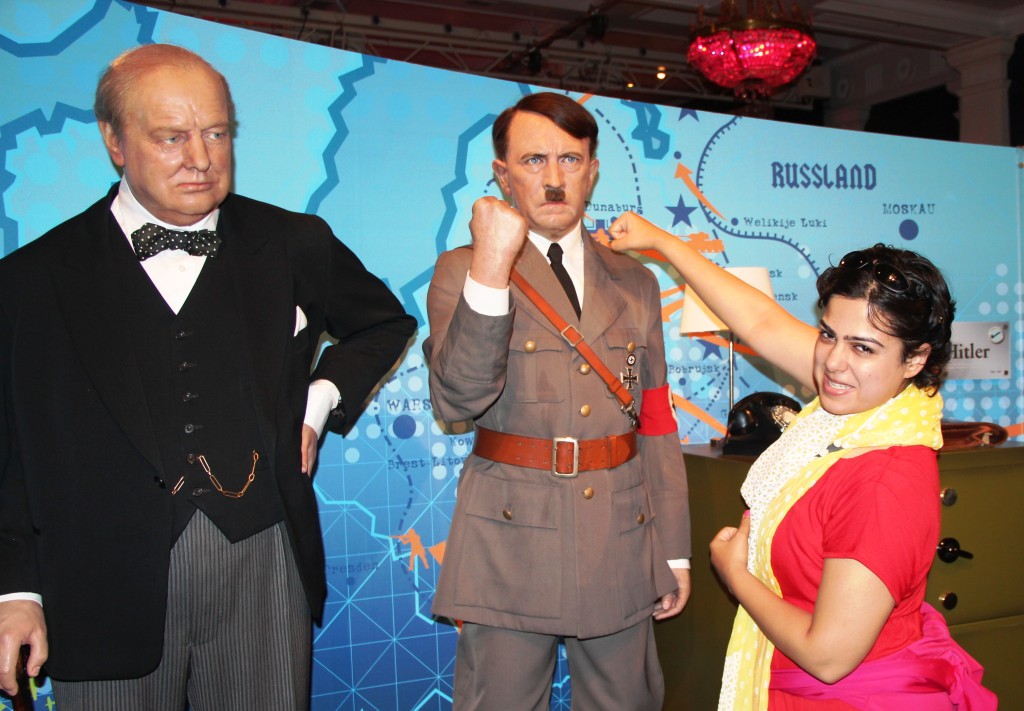 First off, I headed for the Hop on Hop of Bus. The Original Bus Tour is a good bet to explore the city at your convenience. There are three different routes mapped across the city taking you through the art, history, culture of modern day London. The live and humorous commentary by the bus guide made each ride quite entertaining and I hopped off at every stop that caught my fancy, walked through the by-lanes, lazed around at quaint street side cafes and hopped back on the bus again. It helped that I did not have a checklist of things to see and do before I leave or else even the four days that I spent there would not have been enough.
So I said hello to Elizabeth Tower or what's popularly know called Big Ben, I was ferried across the river Thames and caught the opening and closing ceremony of London's Tower Bridge, I chatted with complete strangers at Trafalgar square, shook hands with stars at Madame Tussauds, cycled around the green haven that is Hyde Park and ended the day with a view of a brightly lit up night skyline atop the London Eye.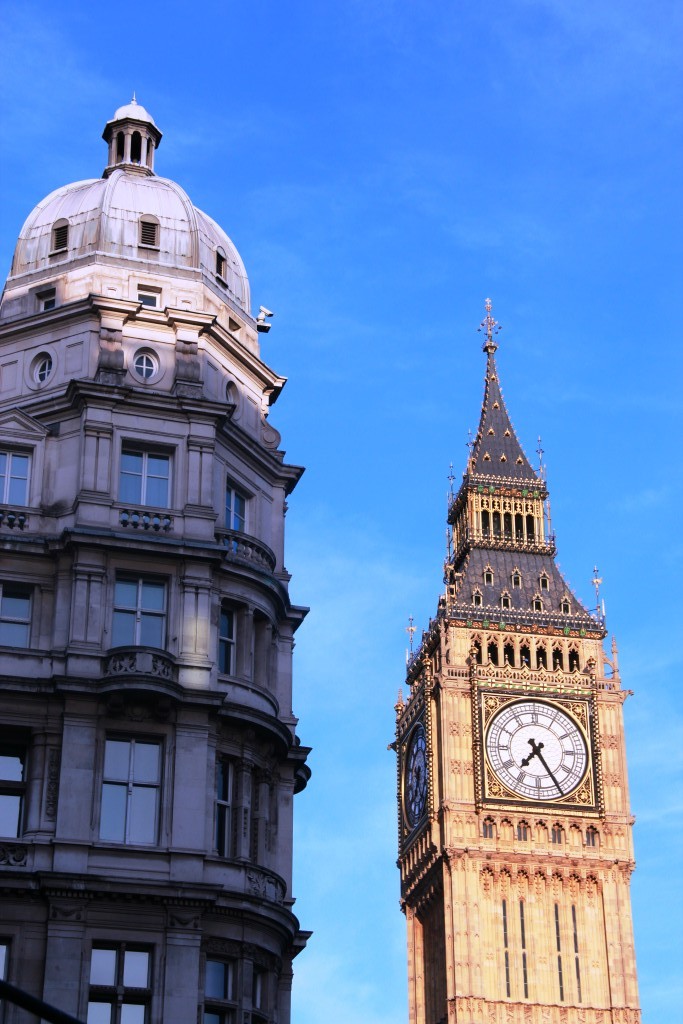 Camden market didn't much catch my fancy though I'd recommend you check it out if its eclectic style interests you. I enjoyed the vibe alive at Portobello Market and Notting Hill and spent a couple of hours walking along its colourful streets. 
 Baker Street is a must visit for fans of Sherlock Holmes and for a taste of local flavour you can sample the classic fish and chips at a restaurant by the same name on the street. Another good thing about not travelling with a checklist is, you leave a couple of explorations for your next visit; and I look forward to seeing Shakespeare's Globe Theatre and Tate Modern the next time I visit the city. 
Tips:
Get yourself an all access Oyster Pass, it will take care of all your tripping around the city.
The Shard is a new addition to London's skyline; make sure to check that out for a bird's eye view of the city.
Euston is your station for long distance trains to Manchester, Lake District (my next stop) beyond London.
Carry along a light weight rain jacket as you can never predict that London drizzle; and no, an umbrella does not help.
Open Farmers Markets are a plenty, do visit. I gorged on the plump nectarines and other fruits of the season.
London has one of the best cycling, running tracks along the main street. If you are a running enthusiast do get your sneakers along, or rent a cycle during your stay, it is always a beautiful way to explore the city.