Vino Mio
A while ago I was able to go to the restaurant Vino Mio.  Don't you just love that name?  I was so excited to see what the food and flamenco show were like.  We all went to Vino Mio for dinner after a long day exploring Malaga.  The whole feel of the restaurant was like a big family.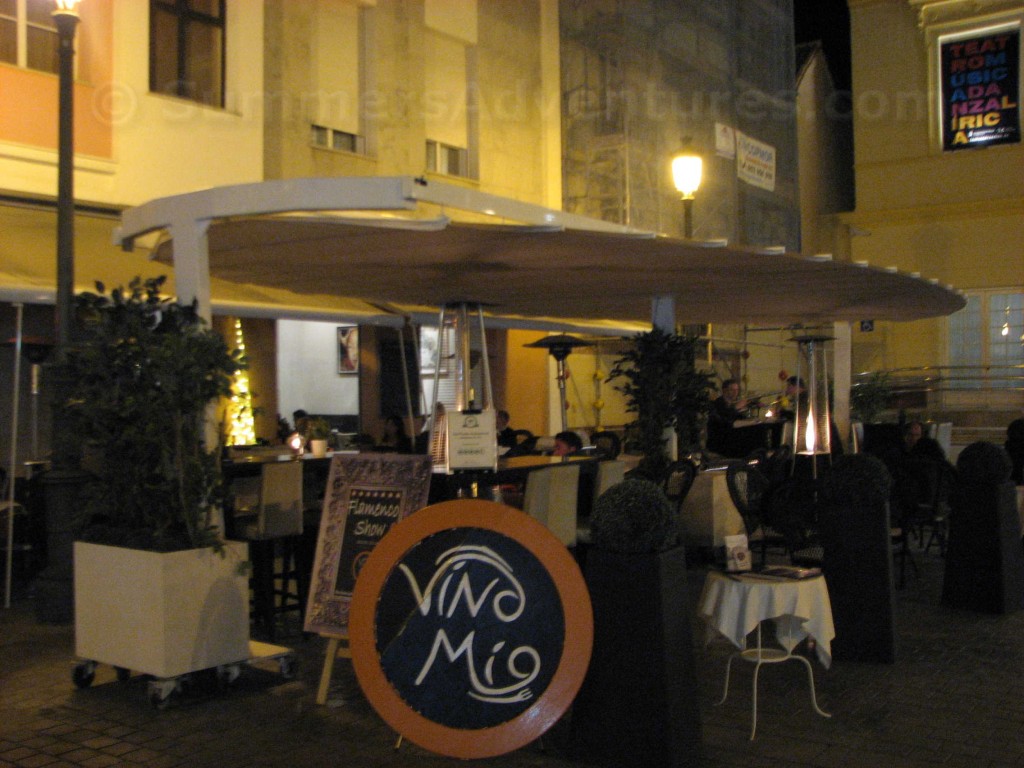 Food
We took one look at the menu and knew we all had to get something different, in order to taste as much as possible.  The menu had such amazing options I wanted to try it all!  There was even vegetarian options, which you almost NEVER find in Spain!  We got a starter of warm bread and a homemade dip.  It was delicious, after the first bite we knew we had come to the right place for dinner.  
I like to try fun drinks at restaurants, so I was thrilled to also find a non-alcoholic list of drinks!  I tried a non alcoholic mojito.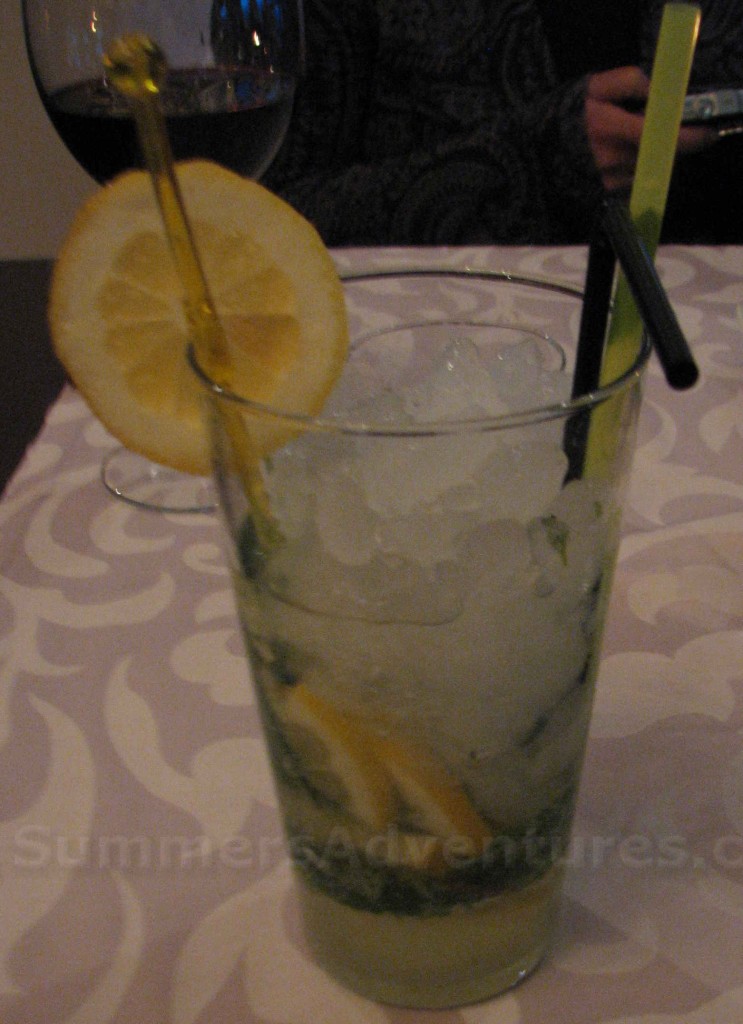 Then our food came.  All our mouths were watering as we watched our food be set in front of us!  I tried a enchilada, since I have been craving enchiladas for a while.  Did it ever hit the spot!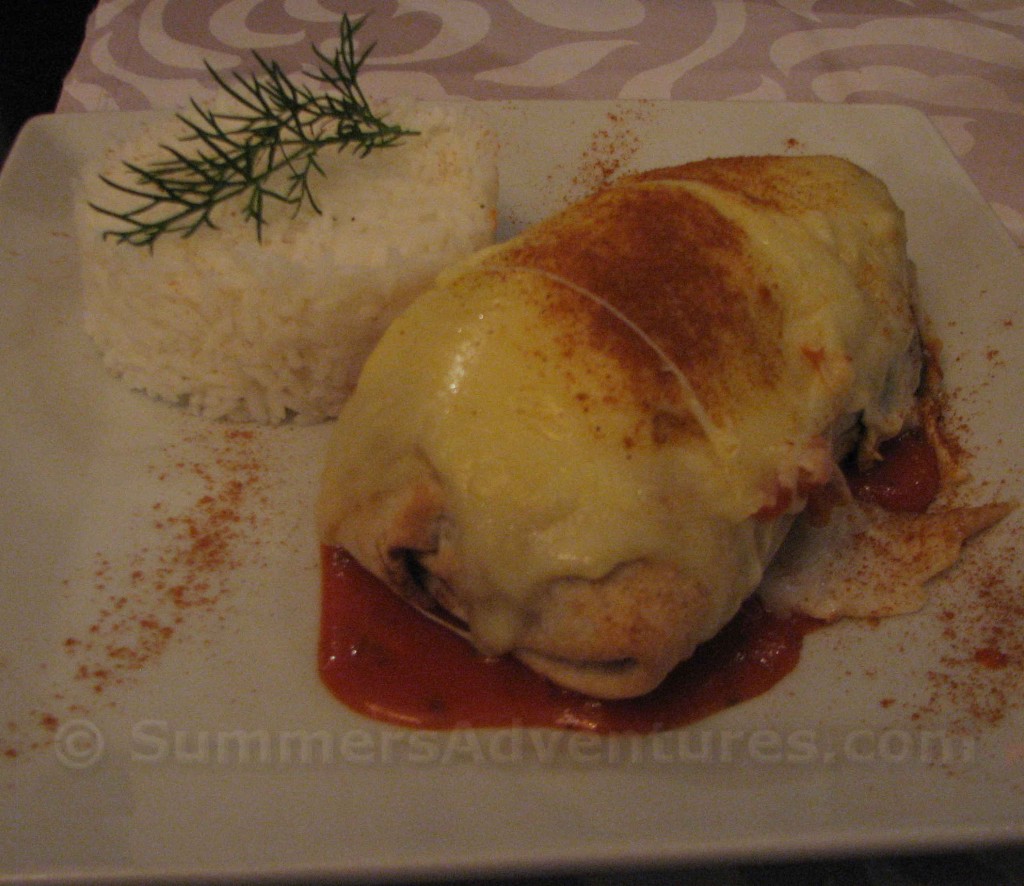 My brother got dutch sausages with fries.  And ate everything on his plate, which is not too common with him.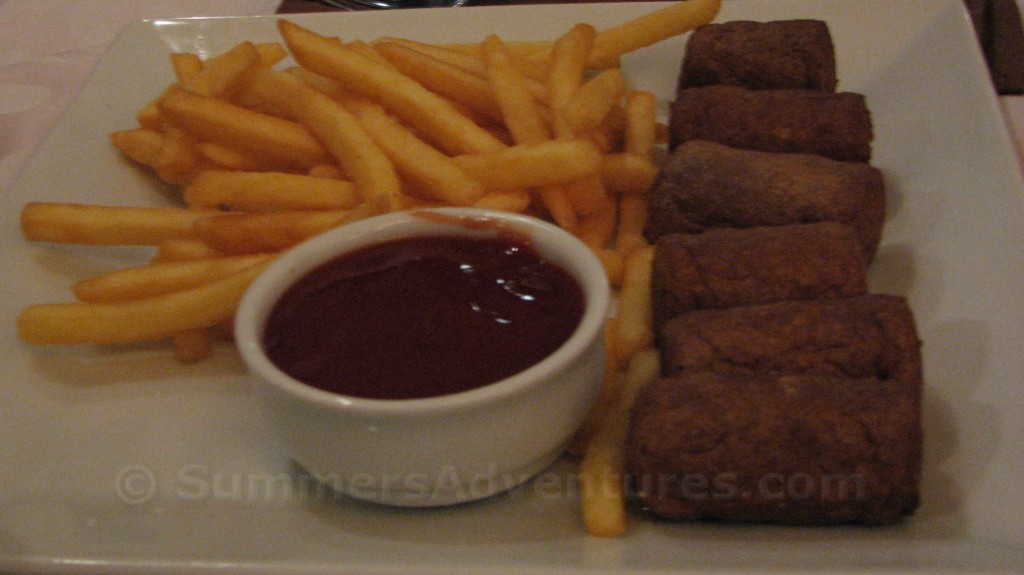 My mom tried a salad and was thrilled with the brie, nuts, and fresh spinach.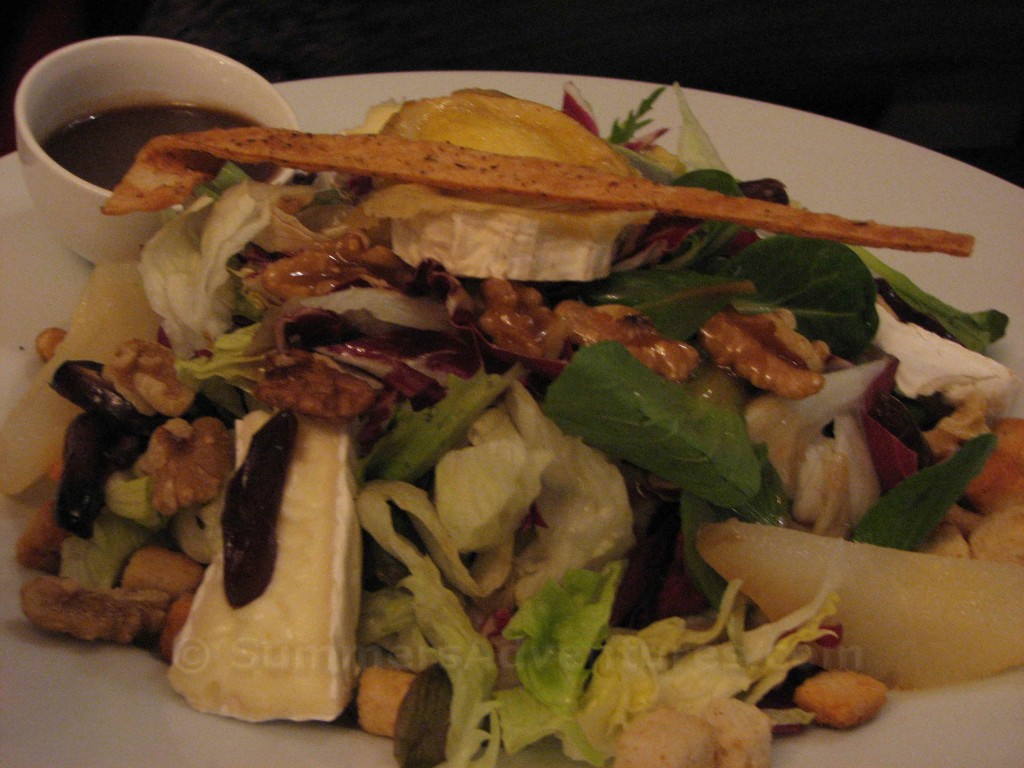 My dad got a warm couscous salad.  Now, I have to admit that was the BEST couscous salad I've had.  It was incredible!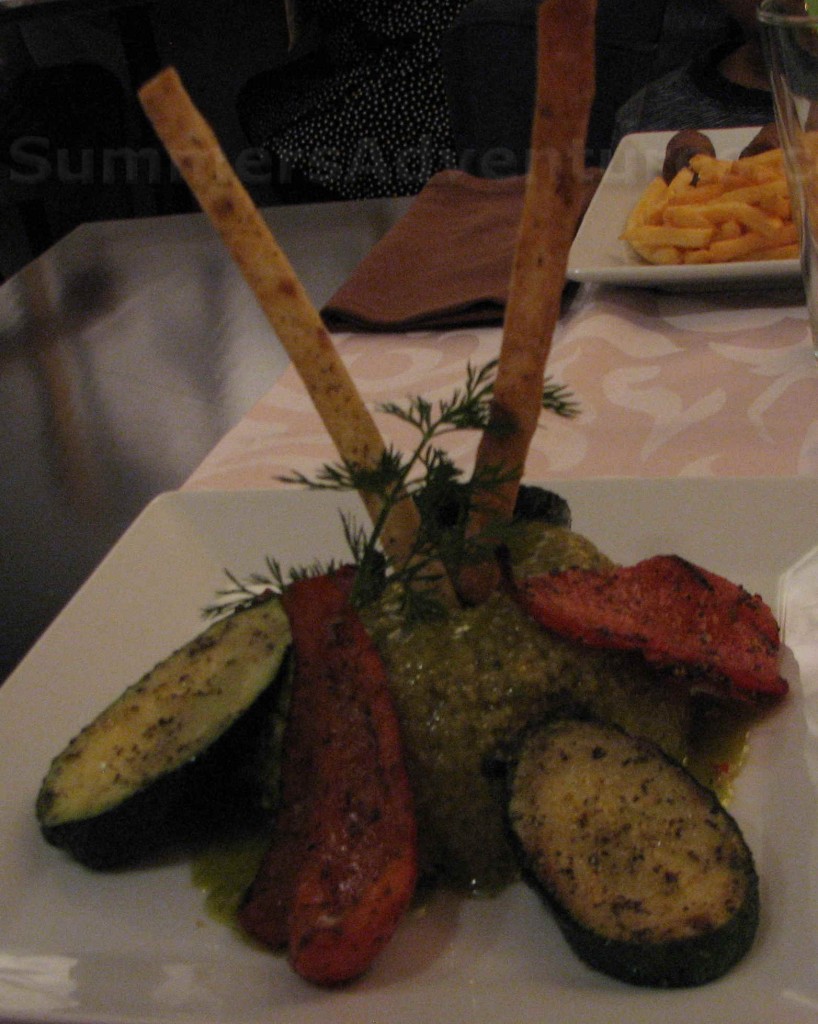 Flamenco Show
While we ate, the flamenco show started.  With the other flamenco shows we have seen, the performers were up on a stage and very theatrical.  This show was so much more intimate and fun!  The songs were catchy and had everyone smiling and clapping along.  Just the entire feel of the restaurant was so upbeat and exciting!  The flamenco show included a few of the waitresses and was fun to watch.  On the last song some volunteers were brought up front to dance with the dancer.  I was one of them. 🙂  It was so much fun and I couldn't believe the incredible happiness and family feel of the restaurant.
Dessert
Then came dessert.  My favorite part of a meal!  I ordered a Guinness chocolate cake.  It was so flavorful and delicious, I don't know how I resisted licking off the plate when I was finished!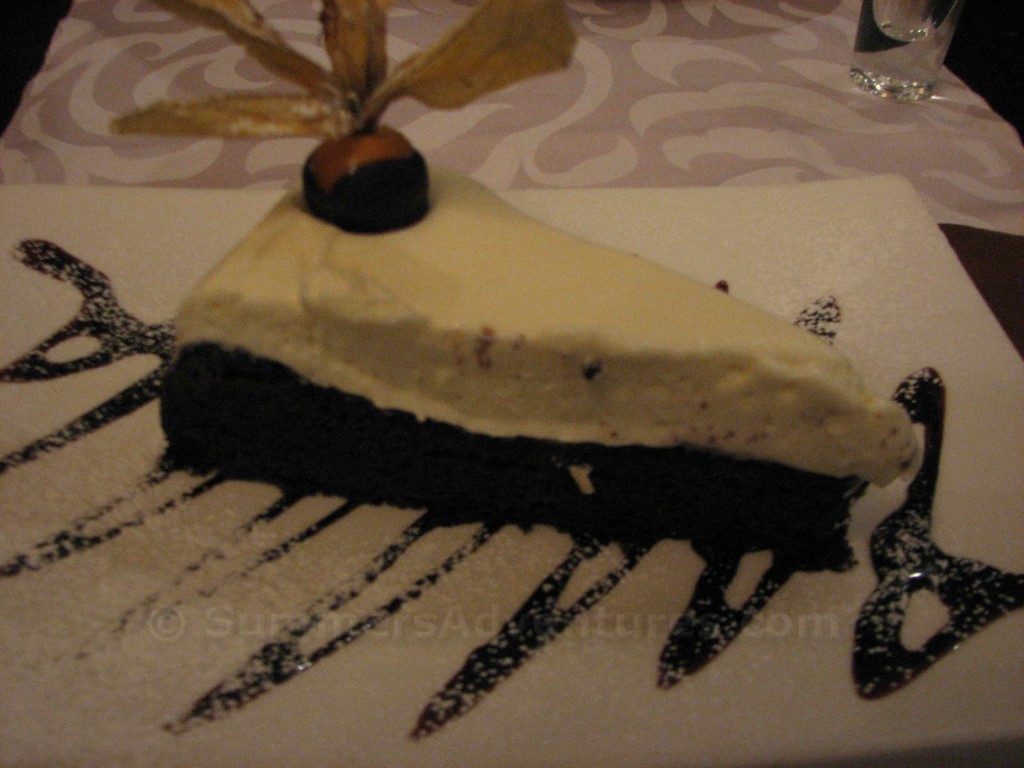 My brother tried the mango mousse.  I couldn't believe the flavor and creamy consistency it was so good! Isn't that beautiful?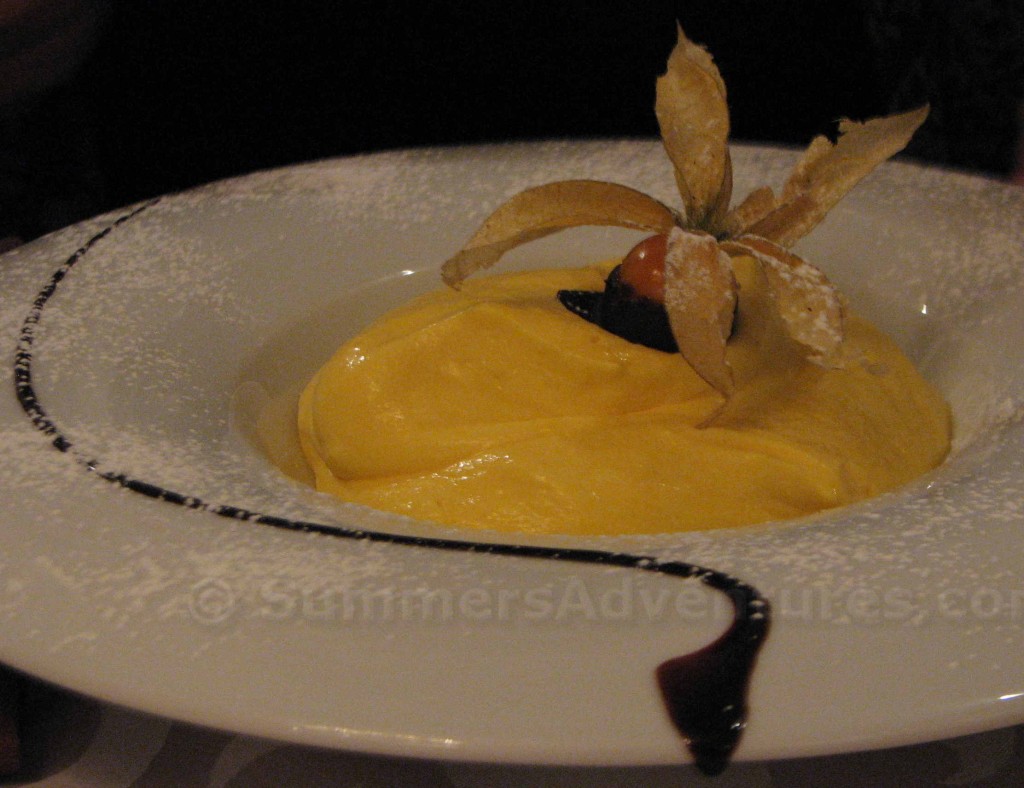 My dad got a strawberry and cava sorbet.  I love sorbets and this one did not disappoint!  It was so tasty and light!
Overall, if you want a incredibly delicious meal and to have a fun engaging flamenco show, Vino Mio is the place to go.  With a beautiful outdoor terrace in the sun as well as nice seating inside AND a flamenco show, I don't know how you could resist!  Make sure that you stop by Vino Mio because you will not regret it!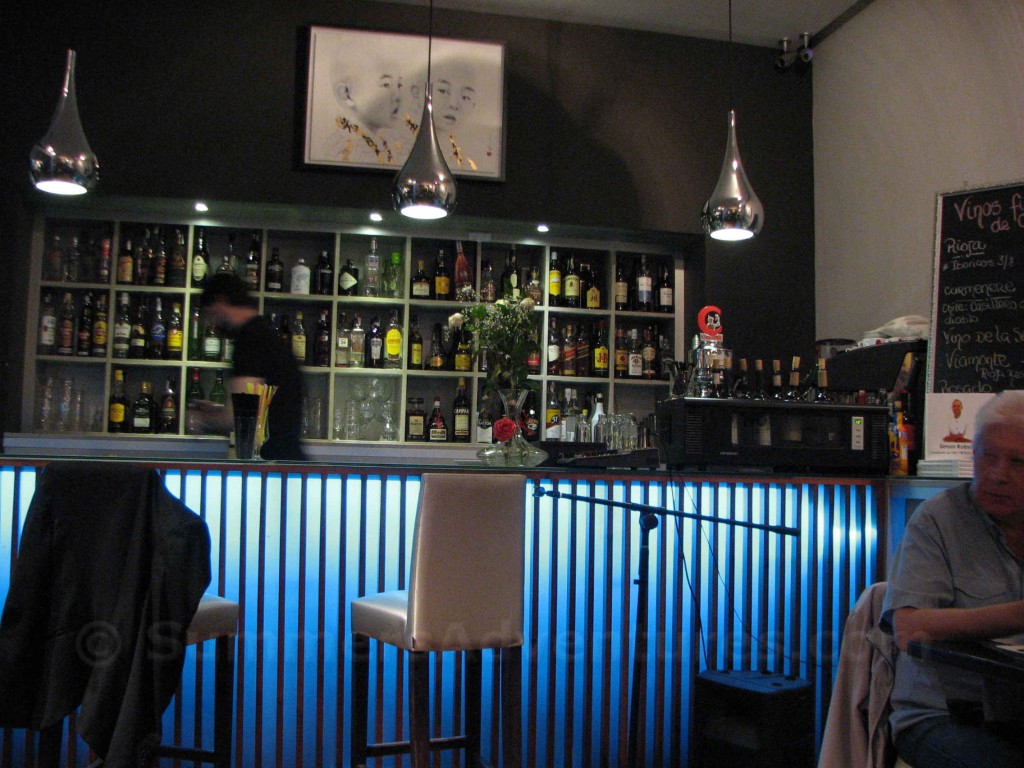 Vino Mio
Website: www.restaurantevinomio.com
Twitter: @VinoMioMalaga
Facebook: Restaurante Vino Mio Cervantes