Best Breakfast in La Jolla, California
I am a foodie, and when I find a great restaurant I can't help but share it with the world.  My family and I went out to eat at the restaurant Barfly in La Jolla California, it was amazing.  There was live music, great food, and really friendly waiters.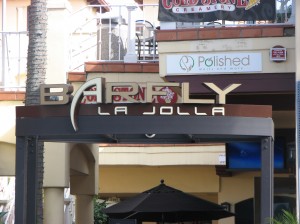 Life Changing Crepe
At Barfly I got a delicious fruit crepe. This crepe was filled with a tasty lemon custard and fresh bananas, strawberries, and blueberries. On the side was a luscious vanilla cream with a few fresh sprigs of mint leaves and more fresh fruit on top. The part that stuck out to me the most was the chocolate writing (Barfly La Jolla)  all the way around the plate. So what I'm trying to tell you, is that it is probably the best crepe I've ever had in my ENTIRE life. I wouldn't mind eating this every breakfast!
Update:
Still having dreams about that crepe.
GO VISIT THE BARFLY FOR YOURSELF!
Barfly Facebook: Click Here
Address: 909 Prospect St, La Jolla, CA 92037