What Is Hair Twisting?
Hair twisiting is another variation of braiding.  It is extrememly simple and easy to learn.  You could do hair twisting for a formal dinner, a day out, or just to keep your hair out of your face. Its definitely something worth trying out. Plus, if you sleep with your hair like this, it gives you beautiful waves in the morning!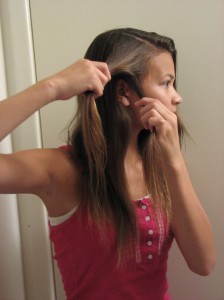 How to do hair twisting:
1. Take two strands of your hair and twist them.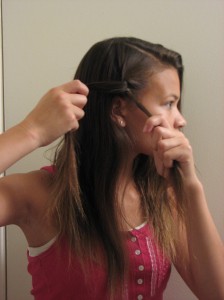 2. Add some hair to the strand on the bottom kind of like french braiding.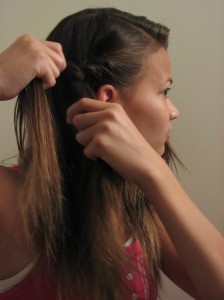 3. Keep repeating till your twist goes to the back of your head.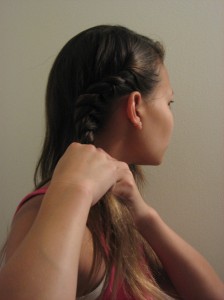 4. Then do the other side.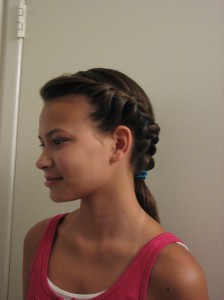 5. Attach both sides with a pony tail holder, a fancy clip, or ribbons.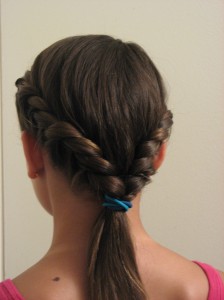 This is how mine turned out. 🙂