Venice, Italy
Venice is one of those places in the world that everybody dreams about visiting and rightfully so.  Everything about Venice is amazing and beautiful.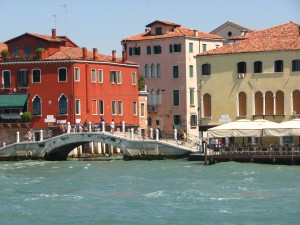 You take a ferry to get to Venice.  Some of my favorite views were from when we were on the ferry approaching Venice.  While walking around Venice you will see lots of beautiful water views from bridges and canals.  There is even a bridge being turned into a lock bridge on Venice.
There are masks EVERYWHERE, because Venice is known for its masks.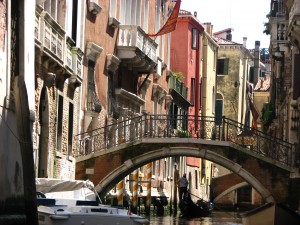 There are gondolas all over.  It is a huge tourist attraction and I can see why!  While on the gondola you can see the city from a different light.
The must's of Venice
– Bring a camera
– Try some pizza or gelato (I mean your in Italy you HAVE to try it right?)
– Ride a gondola it's so beautiful and just plain fun!
– Just walk around and explore off the beaten path.  Sure there are all the tourist attractions but there are also beautiful walks through the city that are just as amazing.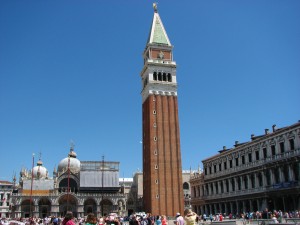 While in Venice make sure you go to St. Marks square.  Its usually crowded and crazy but you have to experience it.  Also there are pigeons ALL over so you should bring some bread crumbs and have the birds land on your hand or head.  It makes great photos and its really funny!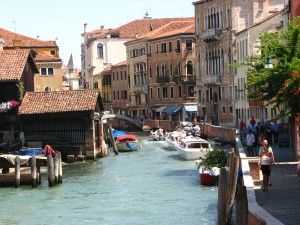 Venice has some of the most beautiful architecture with the churches, squares, older part of town, and just….. everywhere.  Everywhere you go will take away your breath all over again.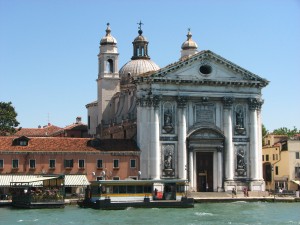 Venice is one of my favorite places I've been it had so much history, beauty, and I just loved it.  There are so many memories in Venice and I highly recommend that you check it out to if you ever find yourself in Italy.