Olives
While I was staying in Spain, I was addicted to olives.  Spanish olives are my favorite.  The type of olives I like best are the gazpatcho olives.  They are an indescribable amazing mix of everything I love!  From delicious olives to pickles!  I would eat a full tapas dish of olives for a snack, and it was my favorite!
So considering how much I love olives and that it was olive harvesting season in Spain, I was curious about how they harvested the olives.  There were olive groves everywhere and when you looked closely you could see how many olives where on just a tiny cluster.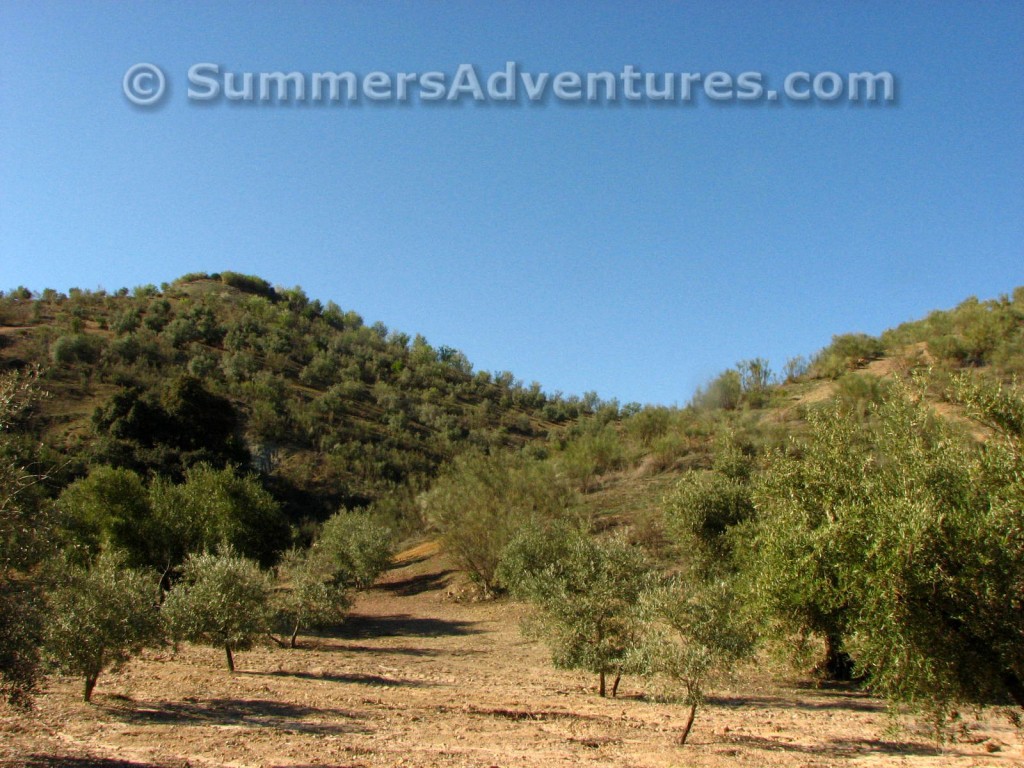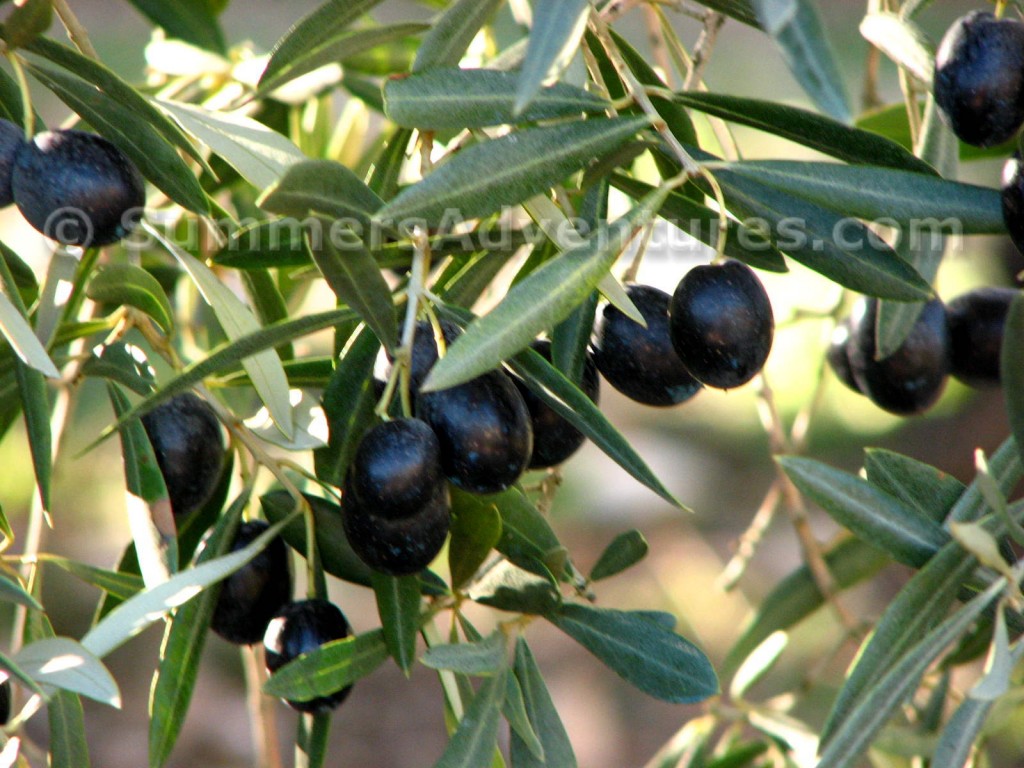 How olives are harvested
I finally found my answer one morning after waking up to hear a machine and loud banging outside.  I looked out my window to see an olive tree with a tarp wrapped around the base a machine was latched on the trunk of the tree and shaking it.  There were several people with long poles who were hitting the tree at the same time, and you could see the olives falling from the tree into the tarp.  So that was how they harvested thee olives!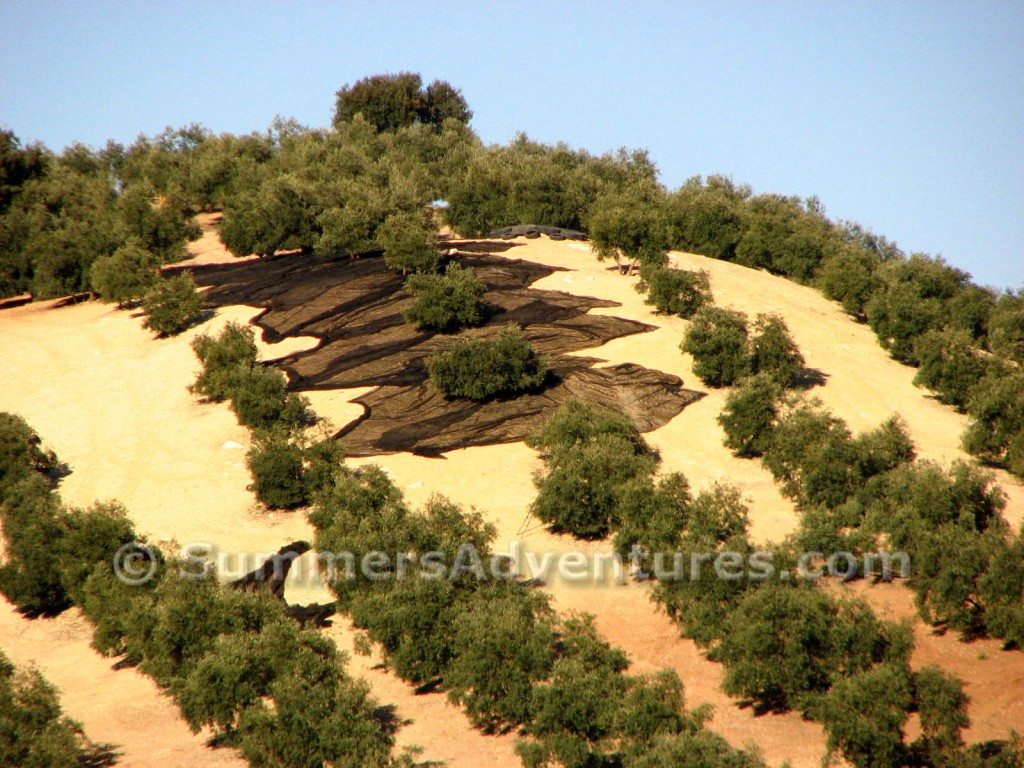 I loved walking in the olive groves so much, it was so beautiful and photographic.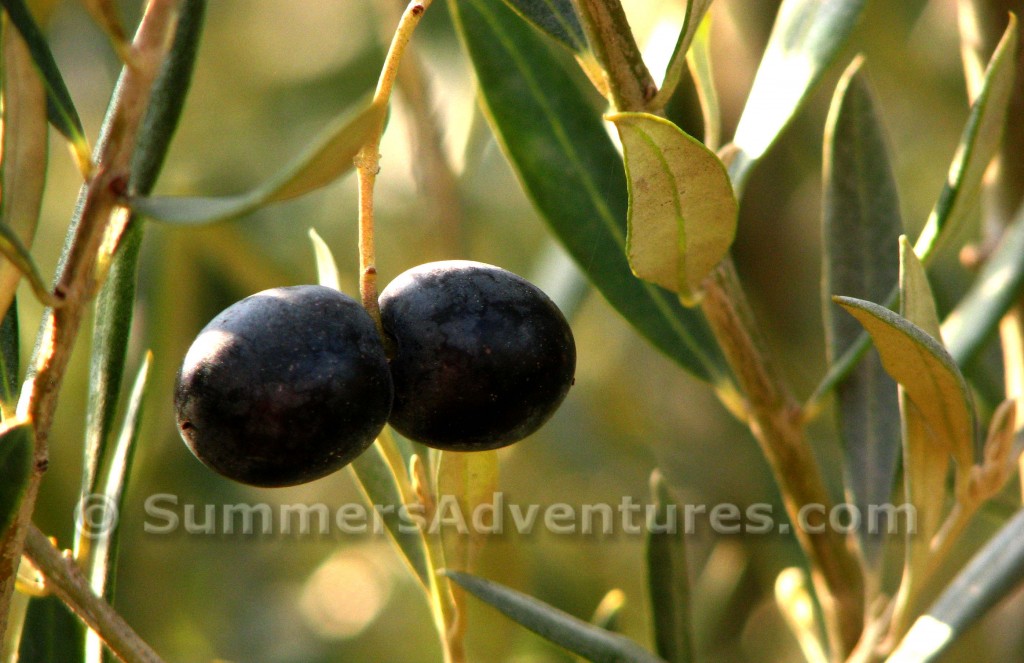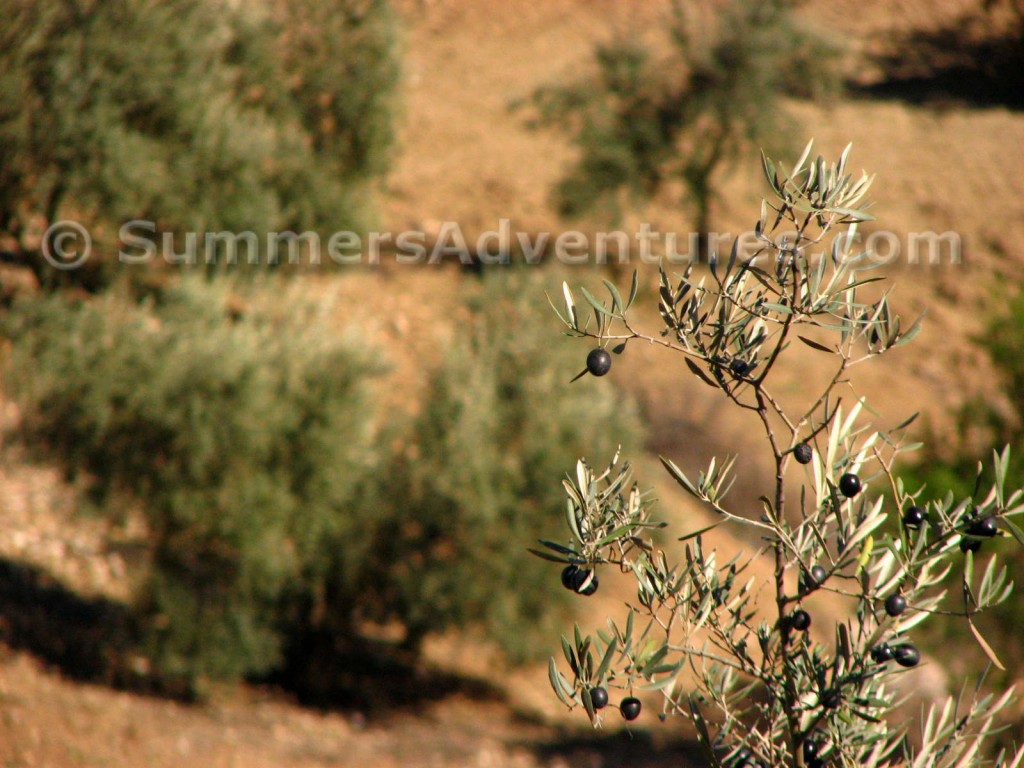 I certainly miss the amazing olives in Spain, so this post is a tribute to the olives!  If you are ever in Spain, one of my top recommendations is to try all the different amazing olives!  You'll get just as hooked on them as me!