How to celebrate the holidays in Spain?
I was really excited when I found out that I would be spending the holidays in Andalucia Spain!  Not knowing what to expect or what kind of traditions would be awaiting me.  Needless to say I had a fantastic time.
Here's some of the traditions in Andalucia for Christmas.  Around Christmas time bright lights and big decorations are put up EVERYWHERE!  Many public places such as schools, churches, and shops have nativity scenes.   Also, there are many Christmas markets in cities and villages.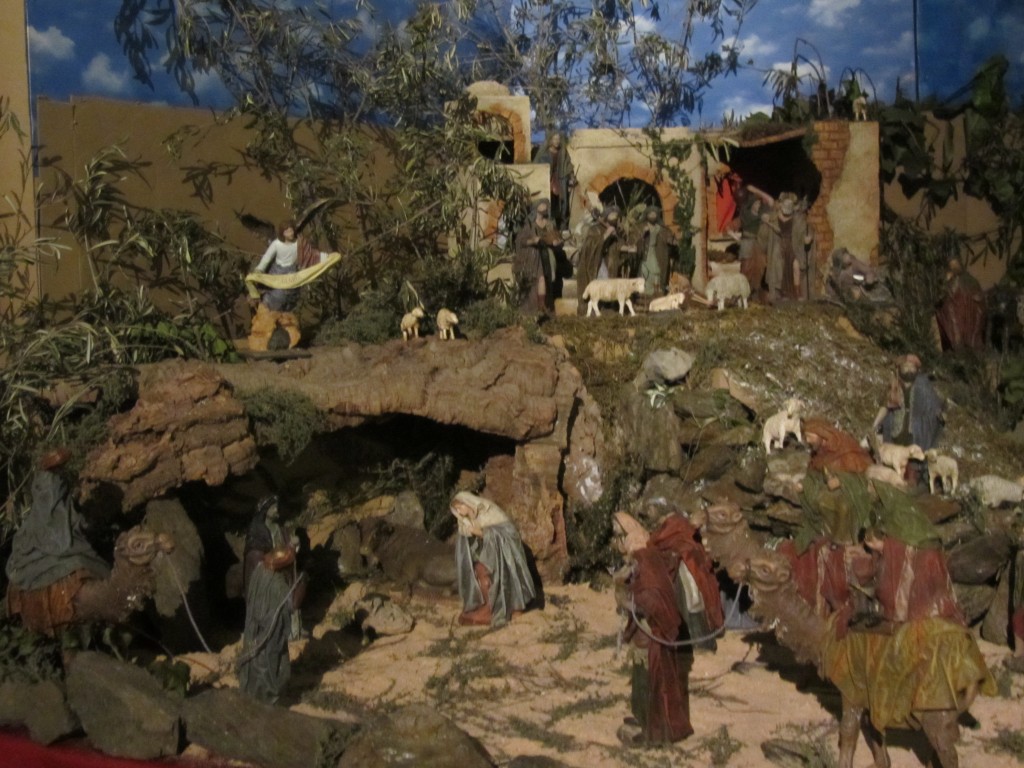 El Gordo
One of the special events that happens during the holidays in Spain is the Christmas lottery, called "El Gordo" (the fat one).  The tickets are very expensive, however the lottery has more winners with less amounts of money rather than a few big winners.  This year the lottery paid out around 2.2 billion dollars to thousands of winners!  The drawing is on Dec. 22nd and takes around three hours to announce all the winners.  I got the chance to watch part of the drawings this year and I thought it was really cool how they announce the winners!  They are announced by children singing the numbers of all the winners!  Here is the list of amounts of money given out.
Christmas
On Christmas eve in Andalucia at midnight, catholic churches celebrate the birth of baby Jesus.  Most people stay up very late on Christmas eve and sleep in on Christmas day.  I was fine with that arrangement!  Christmas day in Andalucia is a day of relaxing and being with family.  Another tradition I found interesting was the fact that you don't get your presents on Christmas day!  Presents are given by "the three kings" on the morning of January 6th!
Christmas dinner is a BIG deal, it is one of the biggest feasts of the year.  The meal is shared with many relatives.  Traditional food is pork, paella, and turron.  I don't eat pork, but the turron and paella were delicious!
New Years
New years eve in Andalucia had the most unique customs of the holidays in my opinion.  After finding out some new years traditions from some of the locals I had a pretty good idea about just how fun this new years would be!
The first tradition is red underwear.  Yes, that's what IS what I said.  On new years eve everyone wears red underwear to bring them good luck in the coming year.  This tradition made sense to me after seeing all the red underwear sales and markets all over the village a week in advance.  However, the you can't just buy it yourself!  It has to be given to you from someone else!
Obviously, I did some research to to find out why this tradition came about so, hear it is.  In the middle ages wearing red was a sign of witch craft, the devil, and blood, so it was banned.  However some people believed red showed life in the dark days of winter, so they would wear red underwear.  Eventually, throughout the years this became a tradition for new years.
Uvas de Suerte
Another fun thing people do on new years for good luck is the grape tradition.  Before midnight many people gather at the town square to celebrate.  But, not without their trusty bag or can of grapes!  On the 12 strikes of midnight they attempt to eat a grape at every strike bringing them good luck for the coming year.
To make this easier, stores sell cans of grapes skinned and seeded called "uvas de la suerte".  This is what I tried, and yes it was remarkably easier.  Yet, grapes bringing good luck?  I had to know how that came about, so I found out.  It is said to have started around 1909 when farmers in spain to take care of the surplus of grapes.  It is said that each of the 12 grapes brings good luck to each of the 12 months. However if one of the grapes is sour it is said that means it will be a rough month.  Over the years this became a big tradition that is tons of fun as well.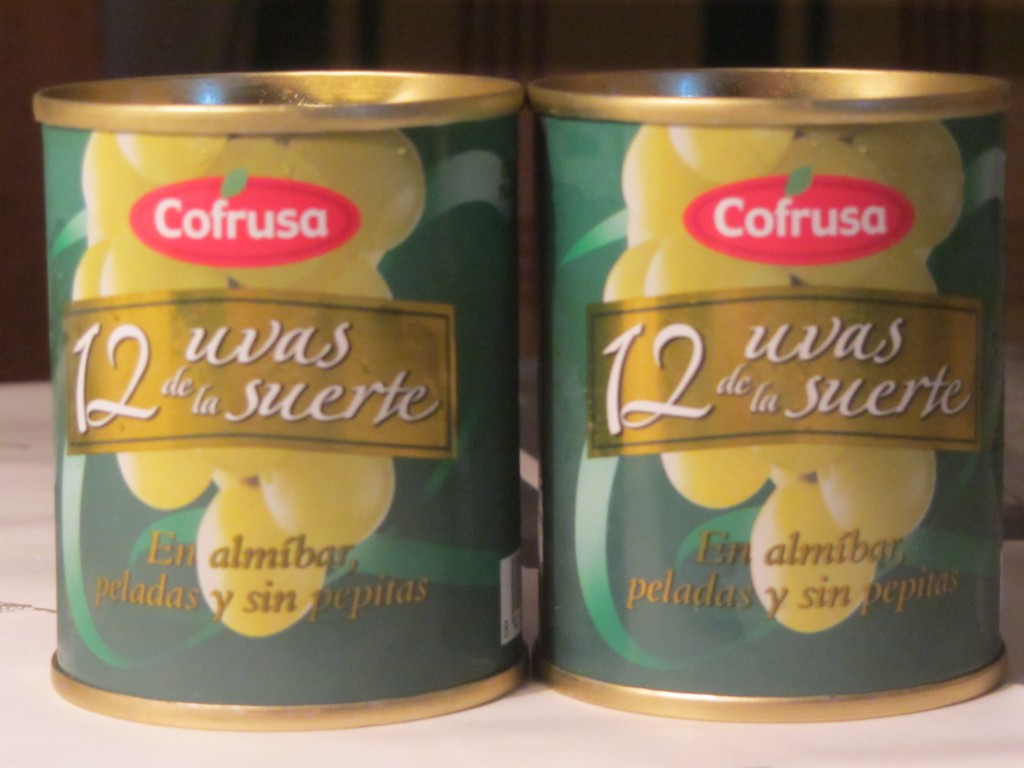 This year a new holiday was added into my life!  The three kings day, in Spain called "Día de los tres reyes magos".  This is the holiday were you get the presents!  So, on the night of Jan. 5th you put your shoes outside your door, and in the morning you wake up to find them full of presents from "the three kings".  Then, on Jan. 6th there is typically a parade of the three kings. Here's a site I found that explains the holiday very well. Click here.
I really enjoyed this years holidays, and I know some of these traditions will be sticking with me!  I hope you had a feliz Navidad (merry Christmas) and a great start to 2013! 🙂