Vietnamese Pho
One of the many things I anxiously awaited before my trip to Vietnam was experiencing traditional Pho.  I made it my mission while in Hanoi to find the best bowl of Pho.
Pho originated in the North of Vietnam where it is known for a clear bone broth served with thicker rice noodles and chicken or rare beef and lots of chives.  While in the south the broth is murkier and sweeter served with bean sprouts, Thai basil and mint.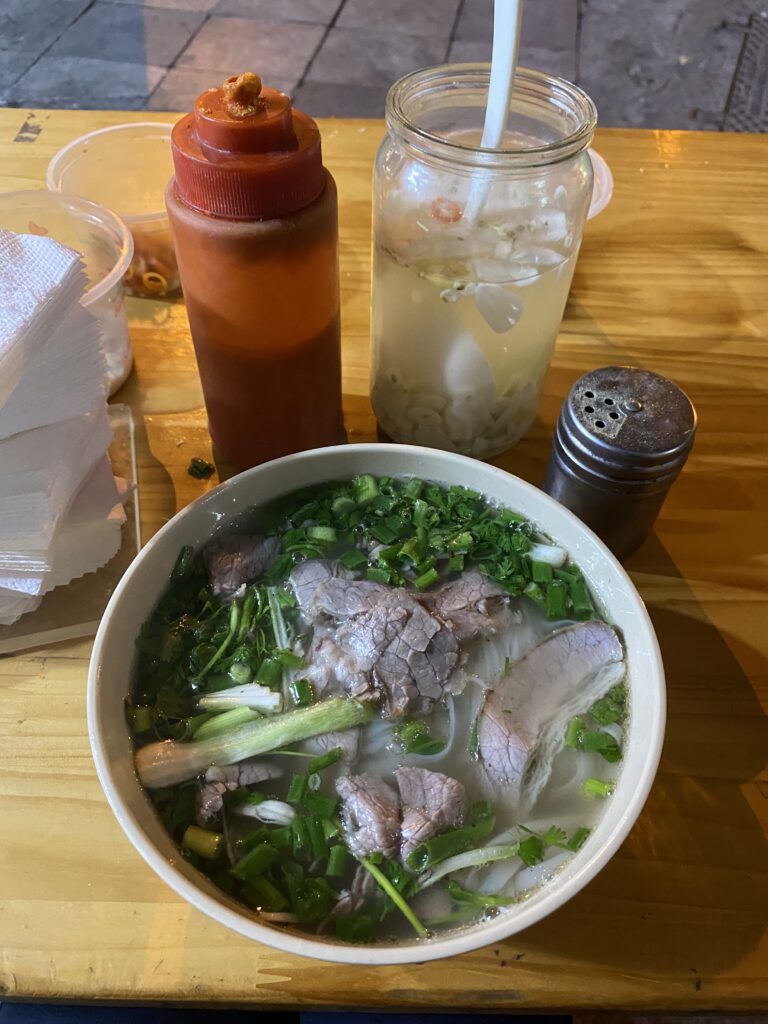 I realized pretty quickly in Vietnam that it isn't really worth your time to try googling restaurants.  Sure you could find places, but when you'd show up you'd see many tourists eating and no locals.  I wanted the authentic experience where I could enjoy traditional Pho among the Hanoians.
So we took to the streets in Hanoi's Old Quarter to find what we were looking for.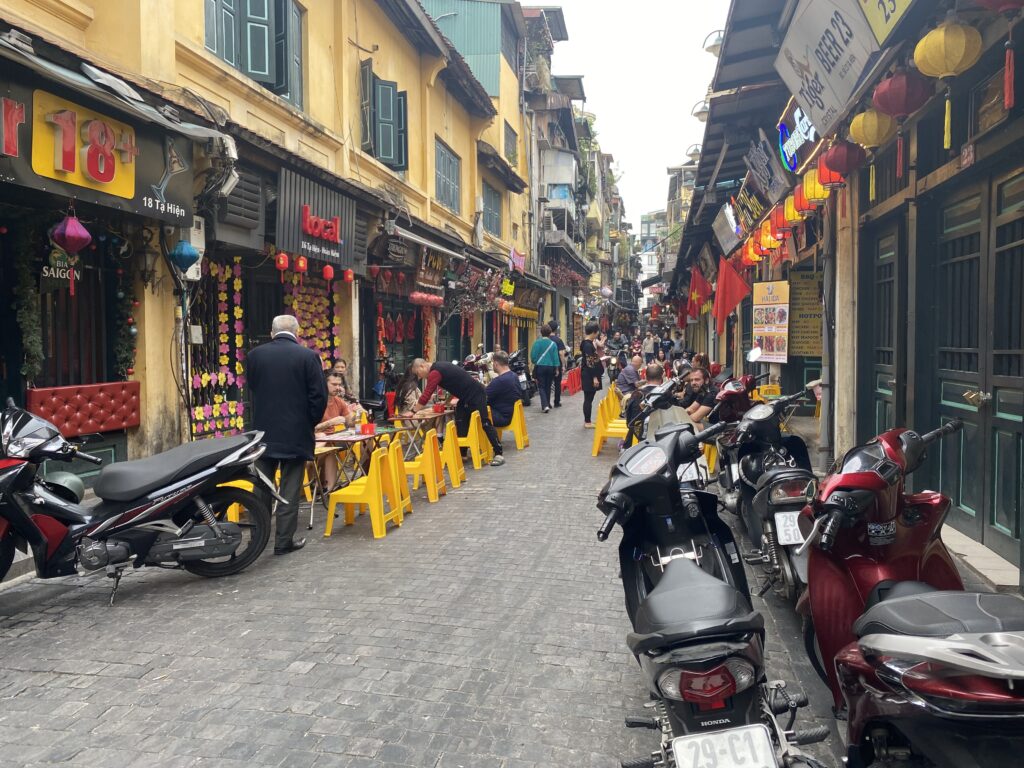 Pho Stalls Hanoi
There were many food stalls on the streets with little plastic tables and chairs while a lady would be crouched on the ground stirring a giant pot.  These places were always busy and full of locals.  So it seemed like a good place to start.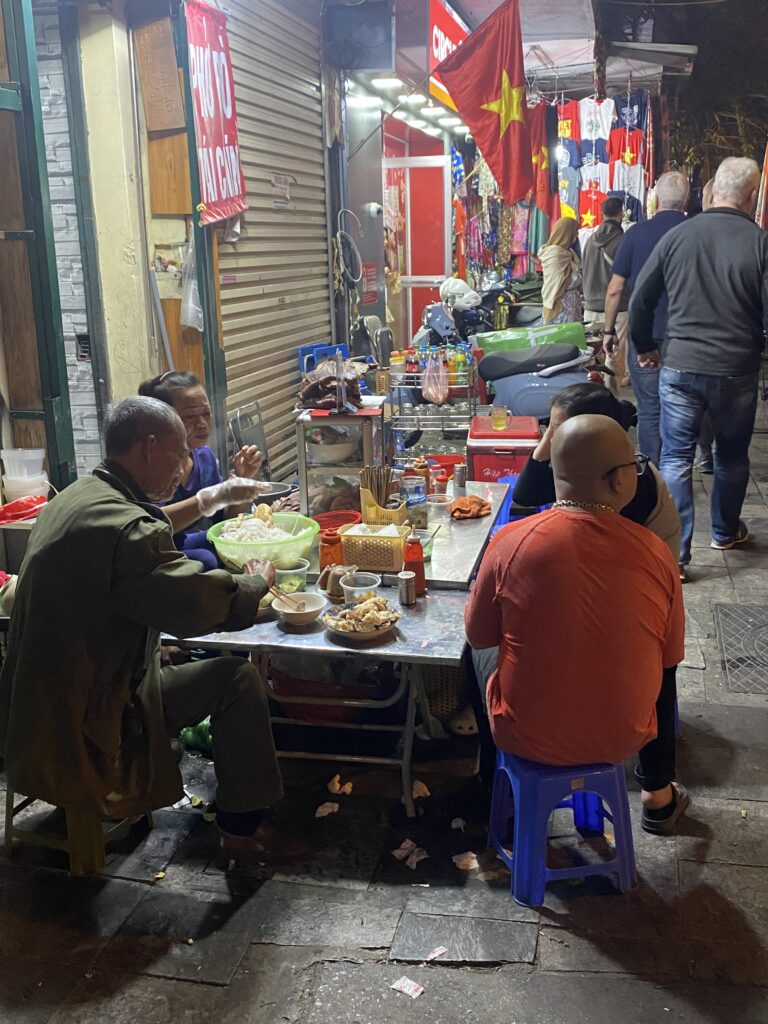 The broths were always slightly different but always delicious.  We were taught that Pho takes about 24 hours to simmer and cook down to get that perfect clear broth and consists of 23 ingredients.  We were always curious when it came to paying if we'd be charged 'tourist tax' and pay more than the locals, but this never once happened to us.  The people running the stalls were always friendly, never speaking any English and charged us 50VND the equivalent of $2.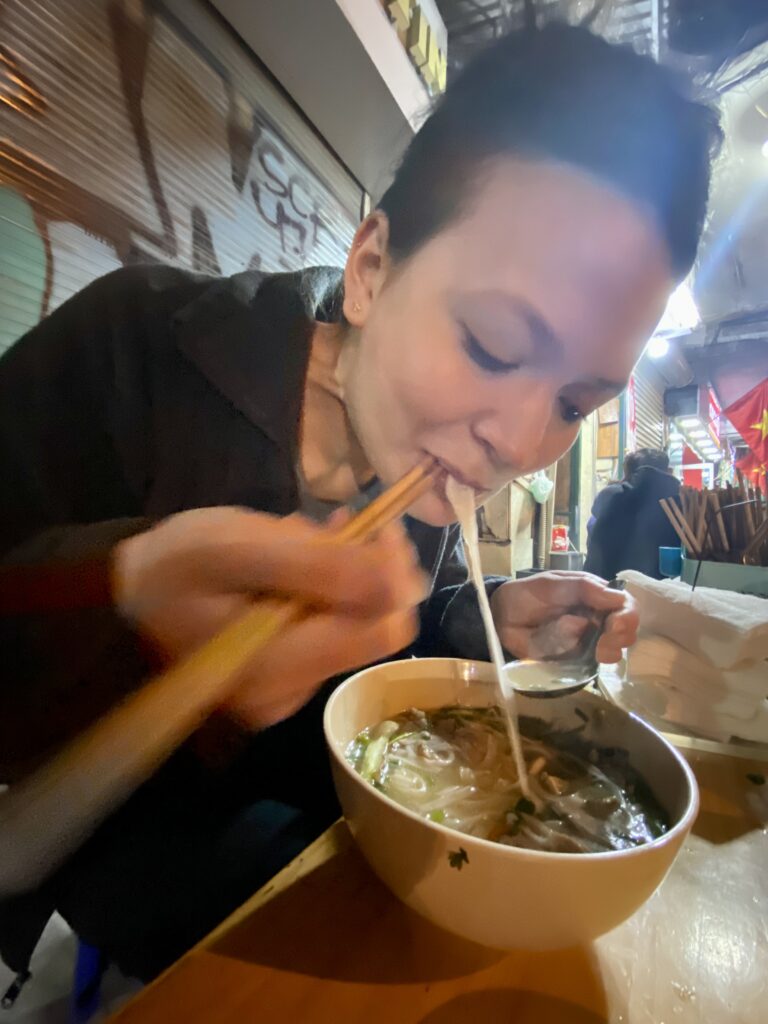 Phở Bò Lý Quốc Sư
We went out on a rainy day in Hanoi on the hunt for my daily bowl of Pho when we realized that nearly all the stalls were closed.  While walking near Hoan Kiem Lake when we heard some music coming from a little restaurant.  Inside were several men listening to music looking like they were having a great time all hovering around a giant pot of Pho broth and locals were at every table.
We walked in and were quickly greeted and sat down at a table, we ordered two bowls of Pho Bo Tai (rare beef) and two Bia Hanoi (Hanoi beer.)  My mouth started to water as they brought over the steaming bowls and check to make sure we had all the condiments we needed; chili sauce, peppers, soy sauce, limes, fish sauce and garlic vinegar.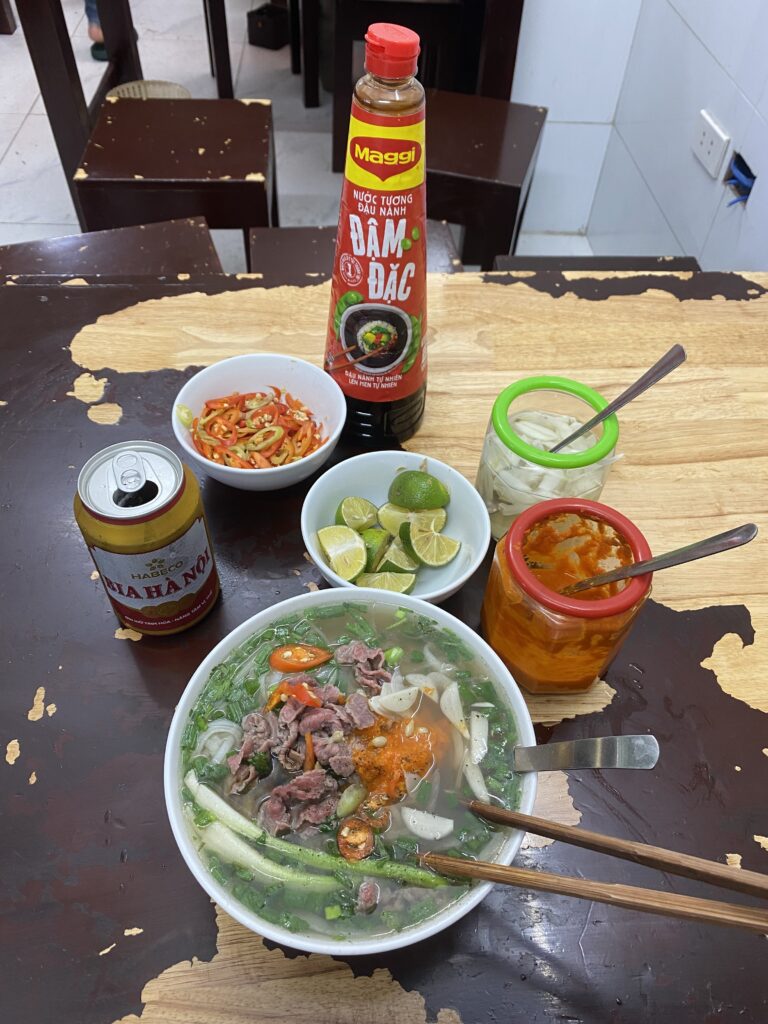 The broth was so flavorful it instantly became my go-to Pho shop.  We made friends with the owner who lives above the shop with his wife and beautiful baby girl.  He told us he had been in business for 14 years selling his Pho and that it was truly his passion.  His love for Pho clearly showed in each delicious bowl.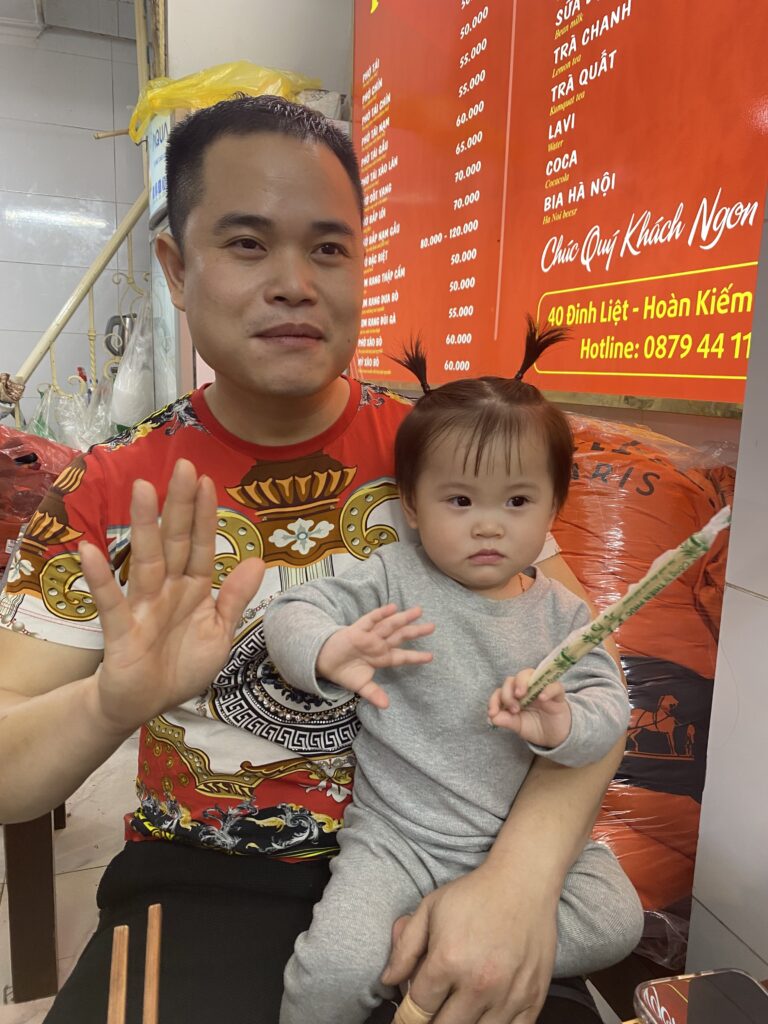 We ate there nearly every single day to the point where the employees knew when they saw us we ordered every time.  This place is clearly a hot spot, some days spilling out onto the streets because there wasn't enough room in the restaurant to fit everyone.  Several times while we were there tour groups would come in as part of a food tour to eat.  Never once did we see the restaurant empty.  It's located in Old Quarter in a beautiful area about a two minute walk from the Hoan Kiem Lake.  After eating walk around to explore the area, there's lots of shops to bargain at and it's just a great area to explore.
To anyone visiting Hanoi, make sure to indulge in as much Pho as you can, being back home now I still can taste the amazing meld of flavors when I think back.
Address: 40 Dinh Liet, Hang Bac Ward, Hoan Kiem District, Hanoi City