Food Around The World
Lately I have been reminiscing about the different food around the world.  Each place I visit I make an effort to try as much of the local food as possible.  It creates more memories, and usually you will end up finding many interesting foods that you love.  They can be a special kind of produce you haven't seen anywhere else, a unique candy bar, or even just a weird flavor of yogurt.
Olive Spread
Today I happened to be thinking about an olive spread that I found in Spain.  I love baguettes and I love switching up the different cheeses or spreads I put on them.  So when I found this olive spread in Lidl I couldn't wait to try it.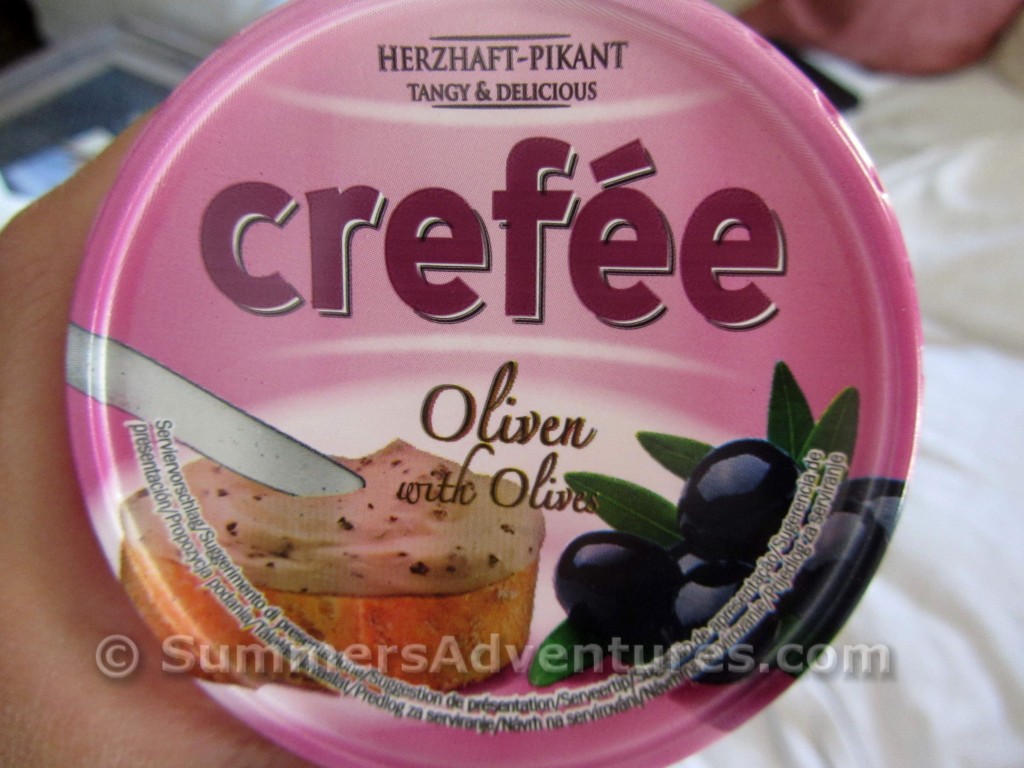 It was AMAZING!  The perfect cheese spread with just enough olives.  It ACTUALLY tasted like olives too!  There is no way to describe Herzhaft Pikant Crefee Oliven to say exactly how delicious it is.  This spread quickly because a favorite, and every time I was in Lidl it was one of the most important things to get,
There are also many other flavors for the spreads from this brand that are also delicious and fun to try.  This brand makes the spreads so flawlessly creamy, light, and always full of flavor.  Make sure you grab an olive spread from Crefee with olives next time you get a chance, you won't regret it!