Alma Flamenca

Ever since I saw flamenco for the first time I have been looking for another place to see the beautiful dance.  So I was thrilled when I found Alma Flamenca in Malaga Spain.  The reviews were high and so were my expectations, Alma Flamenca did not disappoint.  My first few steps into the restaurant and I already knew I loved the place!  The decor was lovely, with beautiful pictures of flamenco on the walls and a red and black theme.  

Food

The menu has several delicious options and it was tricky to choose what to try!  We started with a salmon, pear, goat cheese salad.  The pears were slightly warmed and coated in goat cheese and they were super tasty!  The meld of all the flavors together was fantastic. 

Next I ordered a dish that was an alternating ham and beef with a side of potatoes.  Don't you just love their presentation?!  The sauce that went with my dish was incredible, I loved the flavors and how well it went with the meat. 

My mom and dad both got the sirloin of cured Iberian pork with red wine.  

Luie tried the spanish tortilla with potatoes, eggs, and pepper.  

Finally it was time for dessert, what better way to end a meal?  After much deliberation I ordered the tiramisu.  This tiramisu was incredible!  The light fluffy cream and the perfect flavor throughout.  I wouldn't mind having that tiramisu after every meal!

My brother tried the brownie with ice cream, we were all expecting it to just be a boring brownie and ice cream.  But when we got a taste we were shocked by how delicious it was!  Poor Luie kept having his dessert eaten by the rest of the family it was so good!  The ice cream was an orange flavor and the mix of the tangy flavorful ice cream with the warm gooey chocolate brownie was delicious!

Flamenco

While we enjoyed our desserts the flamenco show started.  It was incredible!  The guitar player with his quick fingers and wonderful music.  The singer who would not only sing, but dance as well.  Then there were the two dancers, they were wonderful and I loved watching them dance.  I looked around the restaurant several times to see how other people enjoyed the flamenco, most were on the edge of their seats eyes trained on the stage.
After my time at Alma Flamenca it is no wonder why it is so packed for dinner and a flamenco show.  If you want to experience wonderful flamenco and great food, make sure that you stop by Alma Flamenco while you are in Malaga!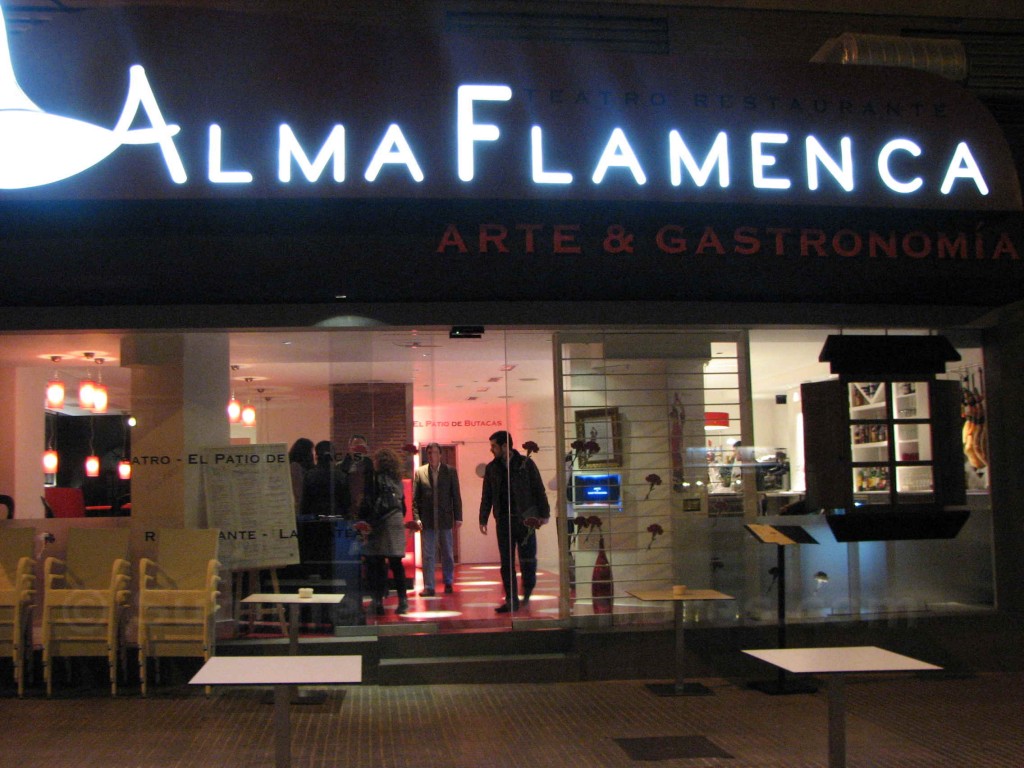 Alma Flamenca