Candy shops
Who doesn't love a fun little candy shop every once in a while?  While I was in Seaside Oregon we went to the Seaside Candyman to check it out.  Now there are MANY candy shops in Seaside but we had heard good things about the Candyman.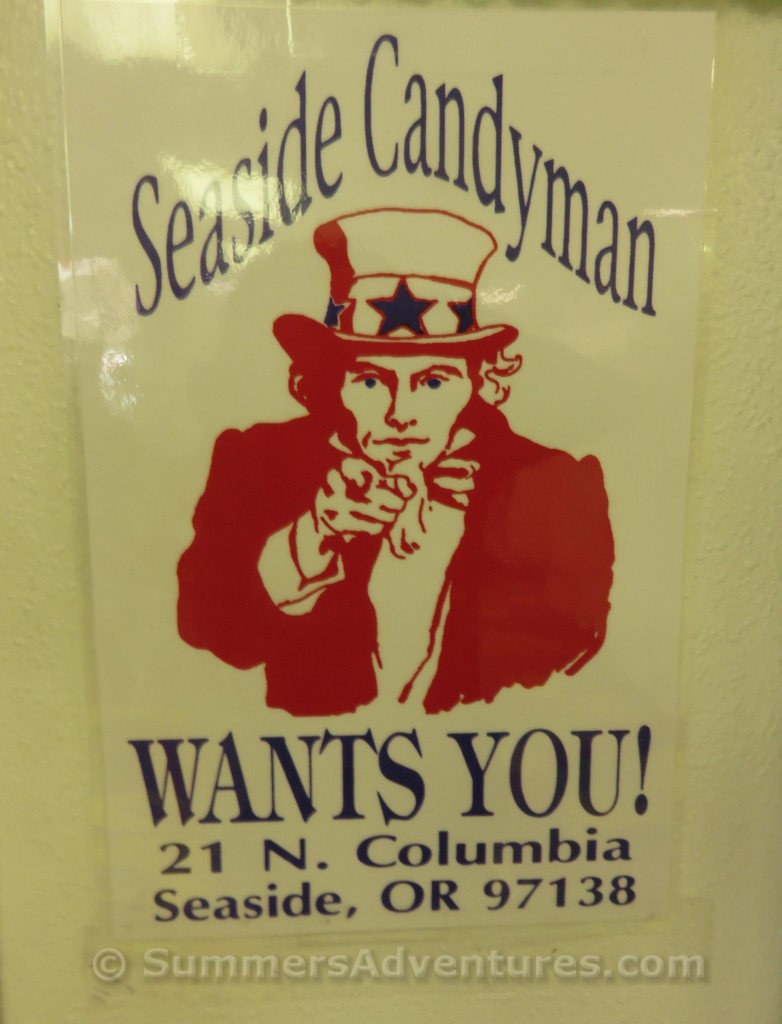 We were greeted right away at the door and each handed a taffy to sample.  Yum!  Then we were brought over to spin the Wheel Of Fortune.  If the spinner lands on a number you win a prize and even if it doesn't you get a taffy.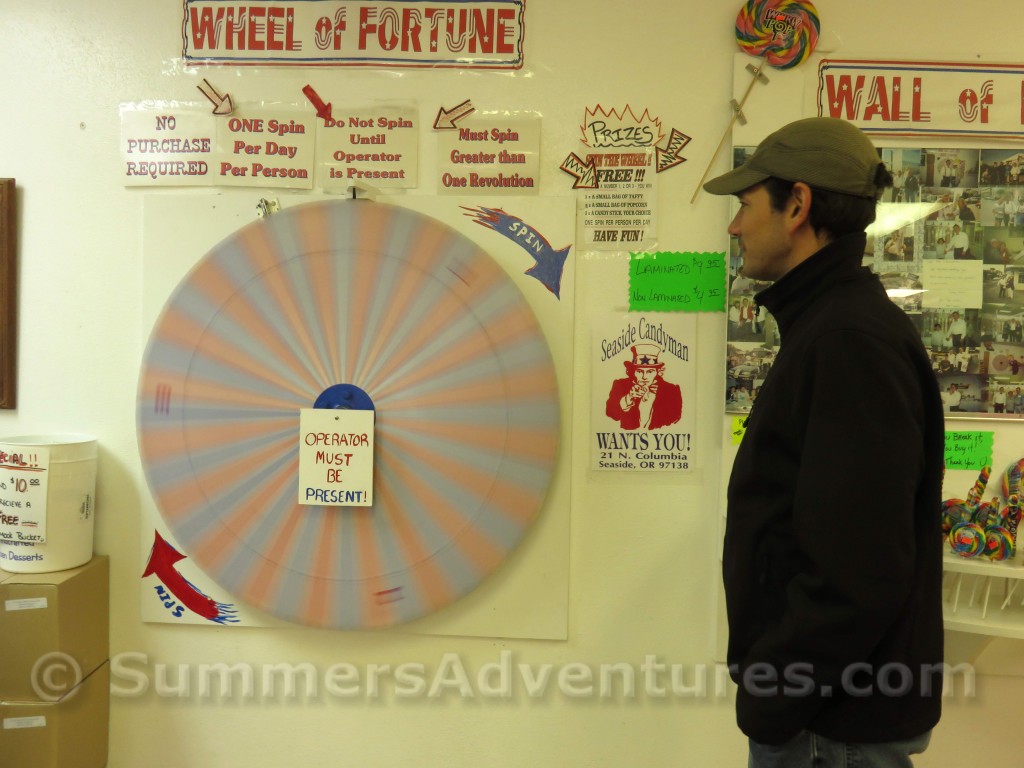 One of the first things I noticed and absolutely loved about the Candyman was the floor.  23 different colors and shades that make for a bright and exciting shop.  The other thing that I thought was perfect as well as fitting was the 'Candyman' song playing through the speakers.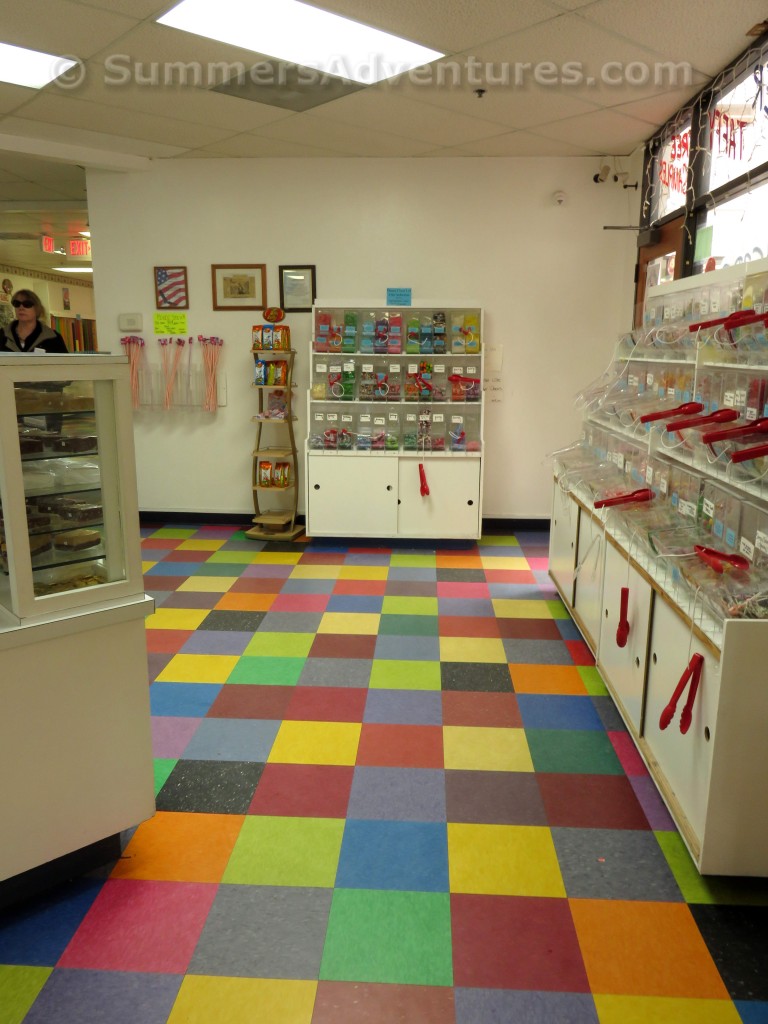 We all loved talking to the Candyman himself about his candy shop. He showed us around and told us about starting his shop.  He said when he moved to Seaside he was either going to have a souvenir shop or a candy shop.  But he choose candy shop so that if he failed he could just eat the candy.  However his Candy Shop is quite the success and has 182 taffy tubes and 100 jellybelly tubes that are all amazingly delicious.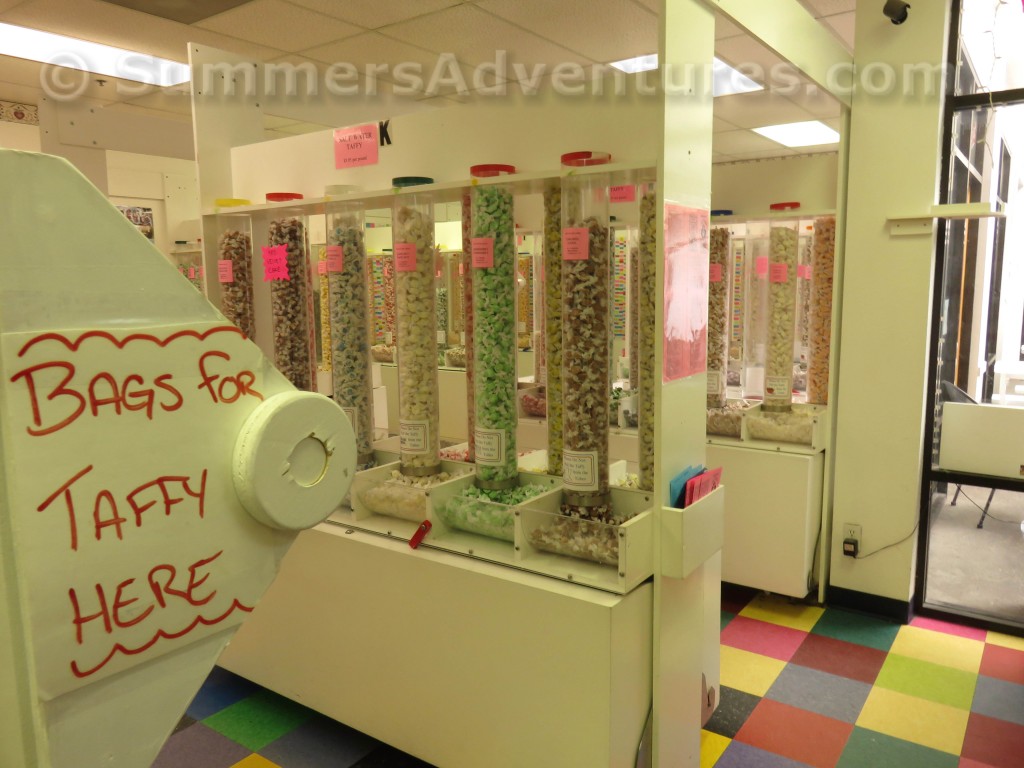 It was so much fun to walk around the shop seeing all the ice cream flavors, fudge, and bubblegum buddies.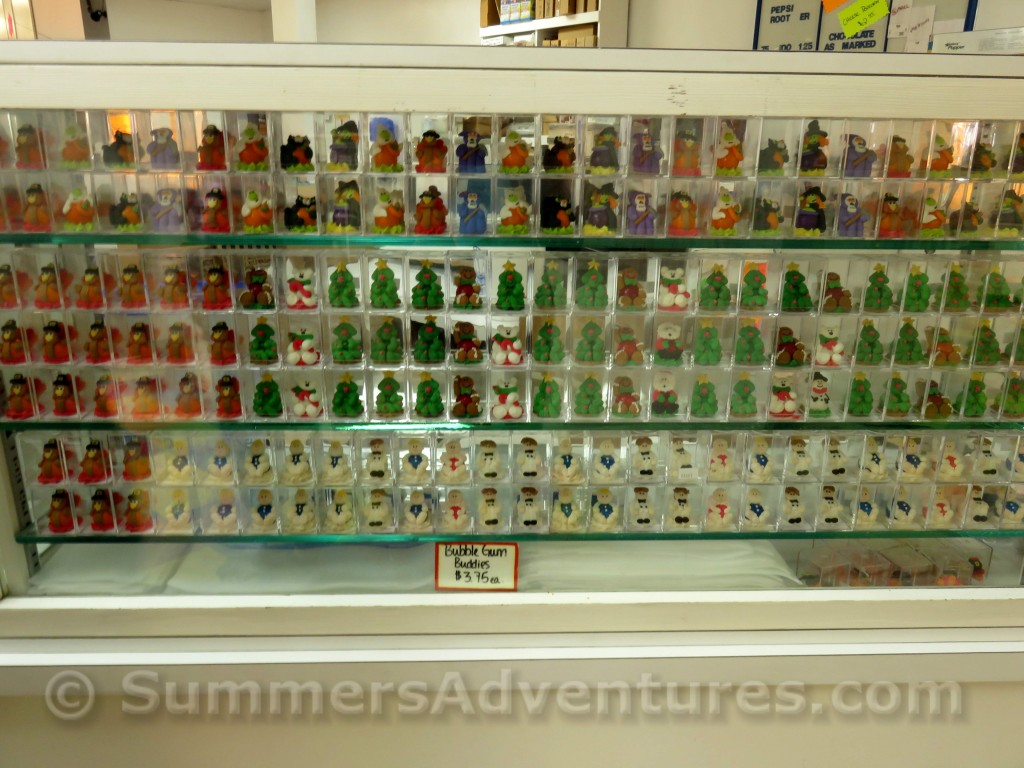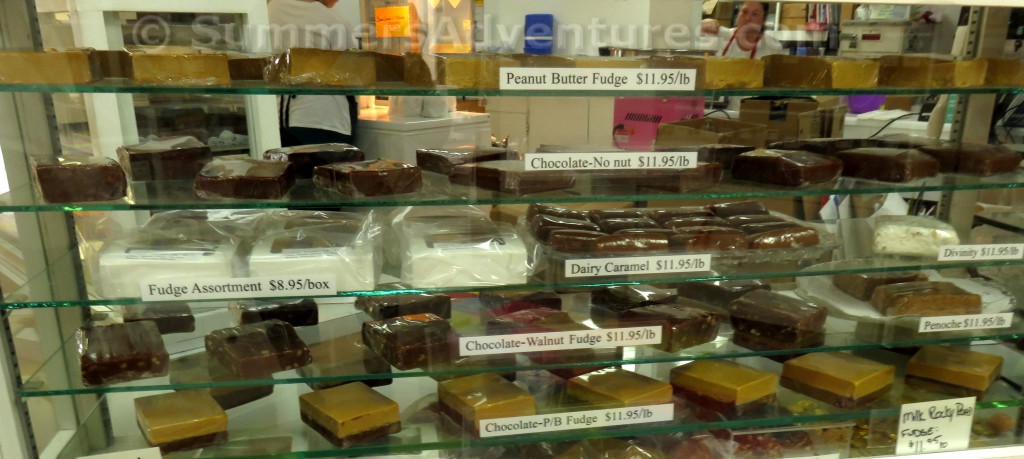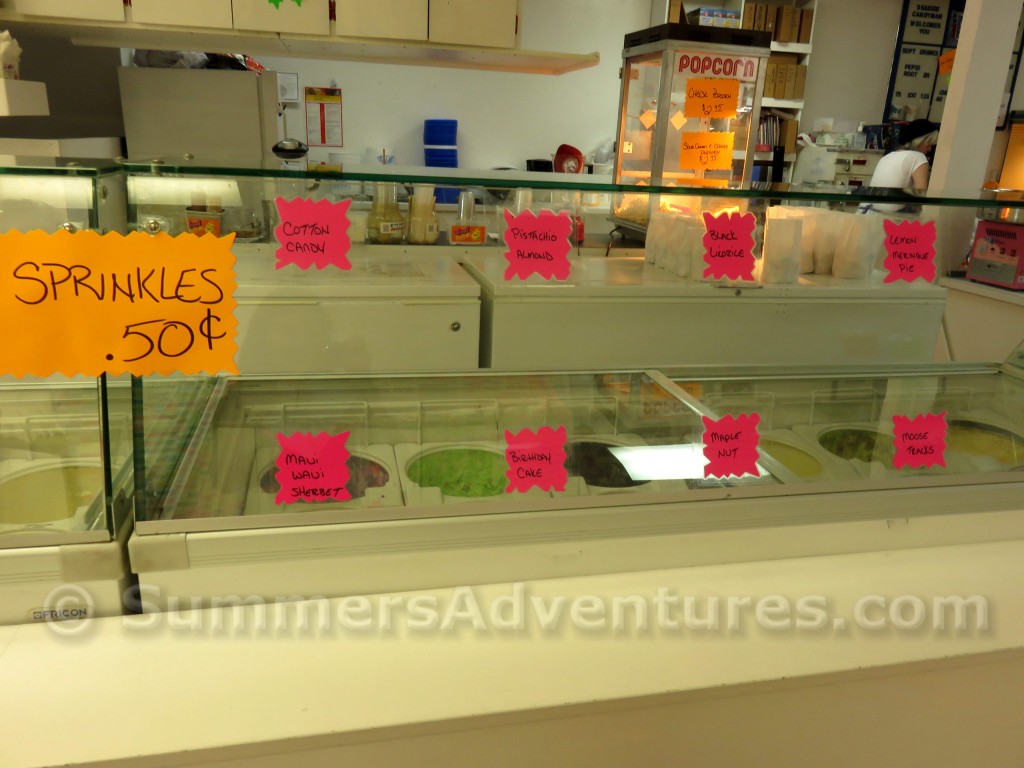 After that we started to load up our bags of taffies and jelly beans.  It was amazing how many incredibly unique flavors they had! Sour grape, chipotle, Maui Waui, and more!  There is also a special taffy there that I would never have thought that I would enjoy, the Black Widow.  This taffy is a black licorice coat with a center of cinnamon, and it is AMAZING!  The way that the flavors balance each other is delicious.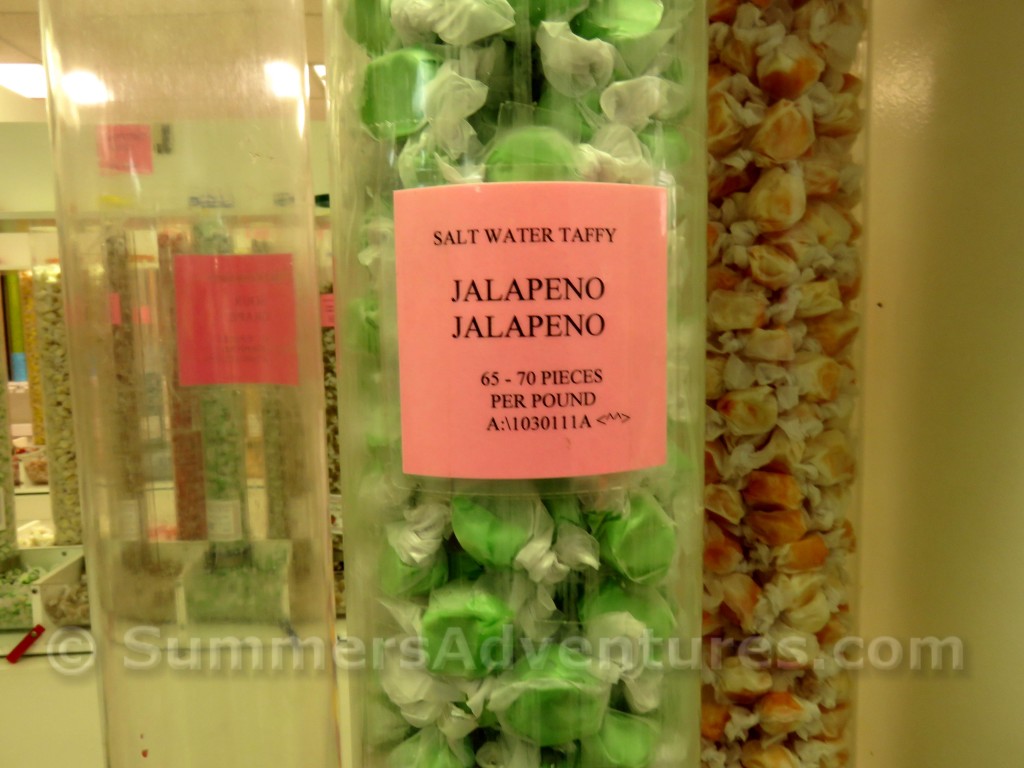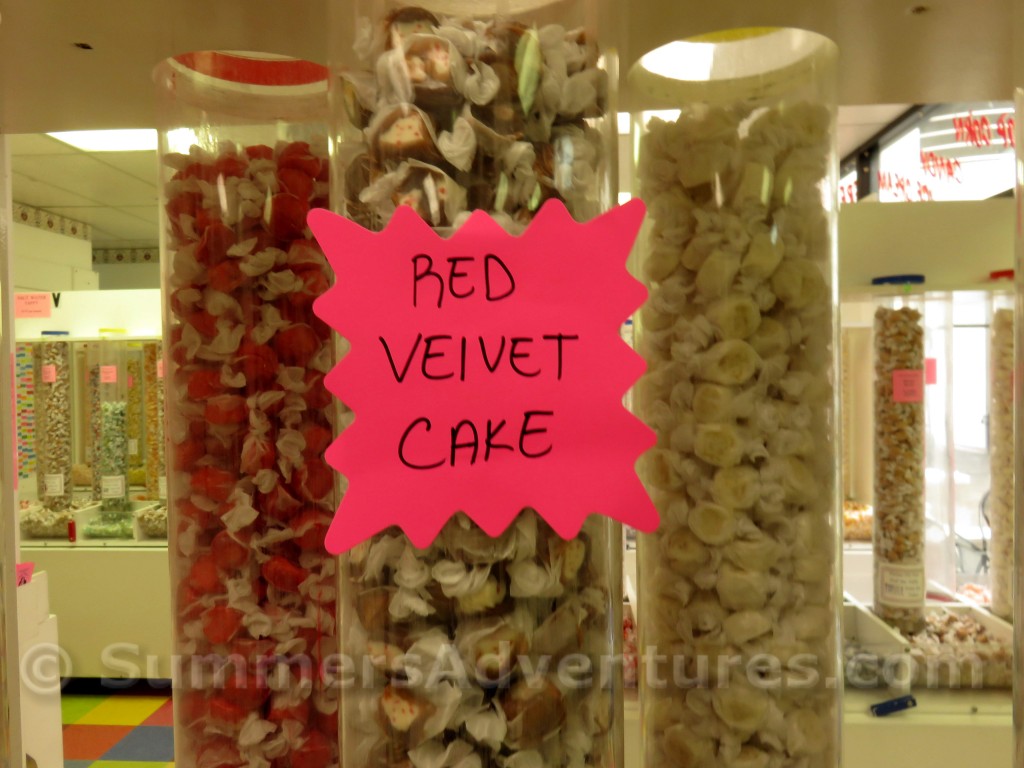 We also tried some ice cream!  I tried the Maui Waui sorbet, and it was waui waui!  Our exchange student tried some peanut butter fudge, and said it was the best she's ever tasted, and she doesn't even like peanut butter!  All the kids loved the candyman and kept raving about it the rest of the trip!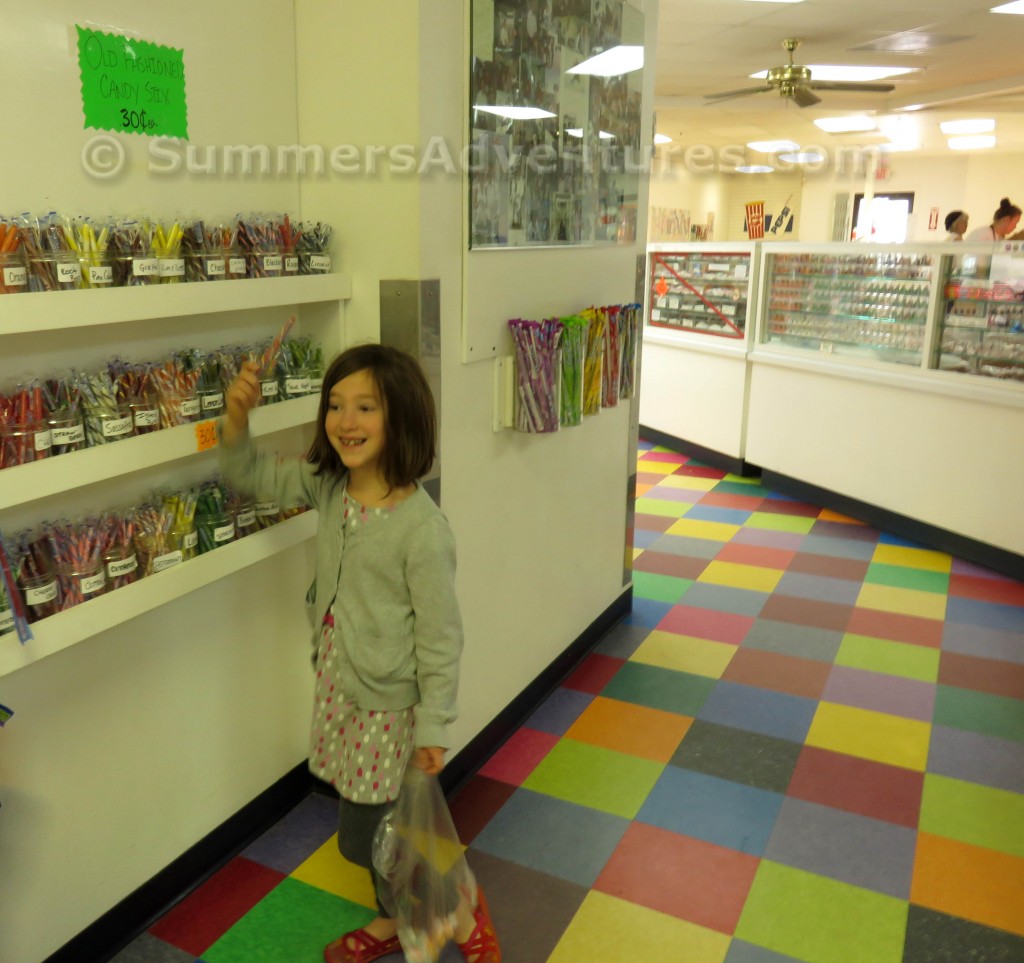 If you ever find yourself in Seaside, make sure that you head over to the Candyman!  You will be glad you did!
Check out the Seaside Candyman!
http://www.seasidecandyman.com/
Facebook:  Seaside Candyman