The film festival
The Cannes film festival is world famous.  It has everything from the many movie stars to the free movies on the beach.  If you are planning on going to the Cannes film festival I suggest going on a scouting day before the city is filled to the brim with tourists.  When the film festival is not going on Cannes doesn't have quite as much to do as some of the surrounding towns.  You can shop and pay to go sunbathing on the private beaches or just wander around window shopping.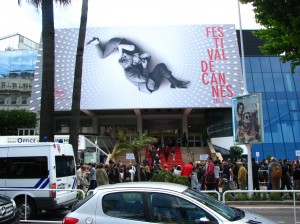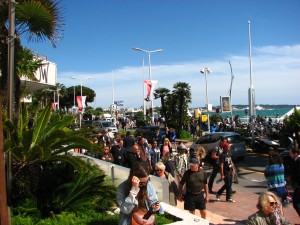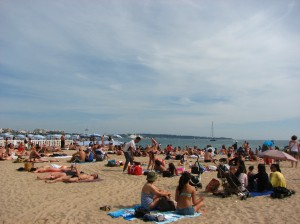 Movies on the beach
Stop by the office of tourism to find out what movies will be playing on the beaches and make sure to try at least one movie.  If you get to the movie early enough you will be able to get a chair and a blanket.  If the chairs are already full just sit down on the beach but make sure you are dressed warmly!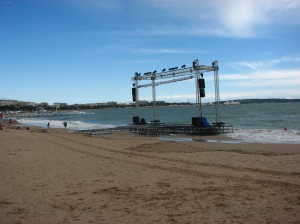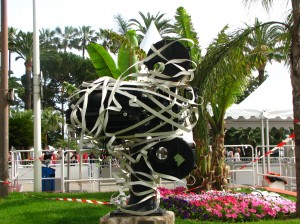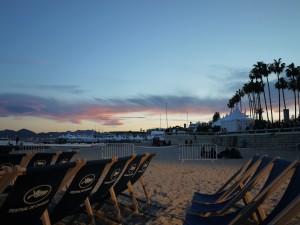 Red carpet events
If you are interested in trying to spot some movie stars than the best place to spot them is at the red carpet events located by the tourist information.  The best places to see the stars on the big screen and walking the stairs is on the little hills a ways back from the big mobs of people on the left of the carpet. The biggest red carpet events tend to happen around five thirty.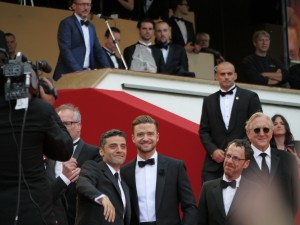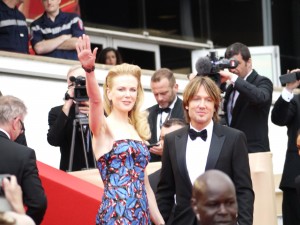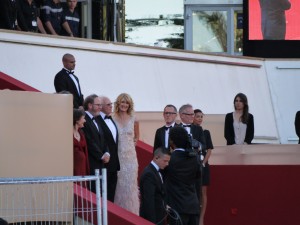 Walking around the town you may also be able to find other events going on.  Have fun at Cannes film festival!