I recently spent a month living on the Amalfi coast in Italy, eating incredible food, enjoying the views and dreading coming home.  Now that I'm back home I have to tell you about a hidden gem we discovered in a little town called 'Seiano'.  Being a foodie, of course I'm talking about a restaurant… Ristorante Degli Amici. After arriving in Italy, this was the first place we sat down to eat.  This also became our comfort food very quickly.  We were there several times a week gorging ourselves on fresh homemade pasta and delicious margarita pizzas.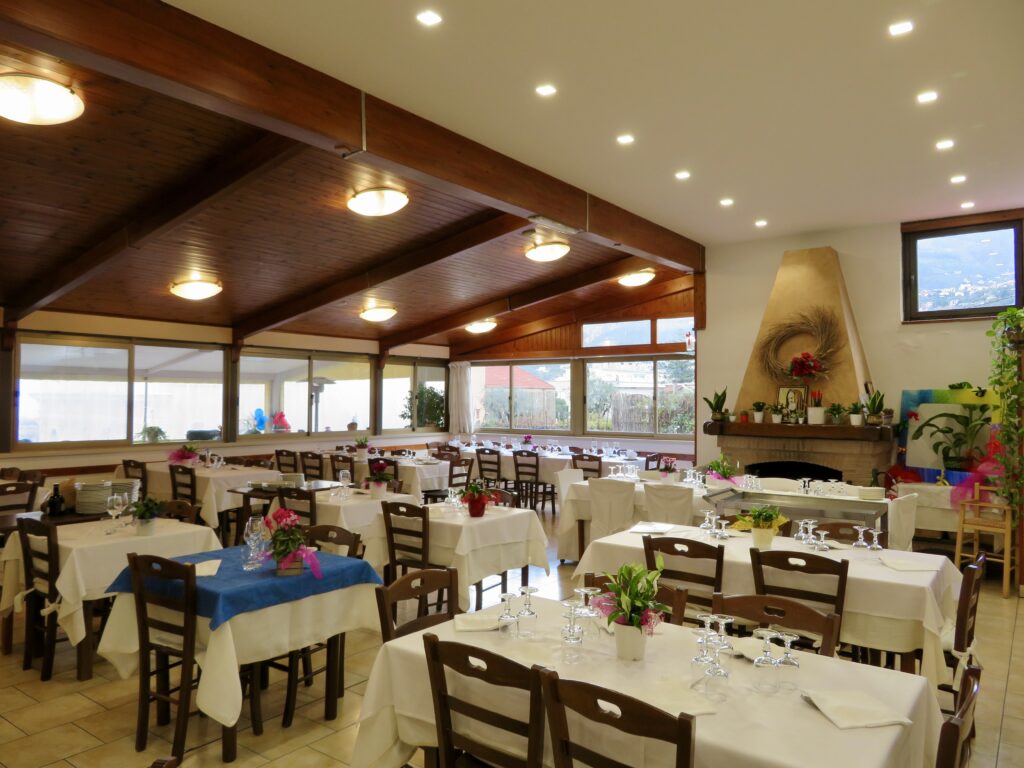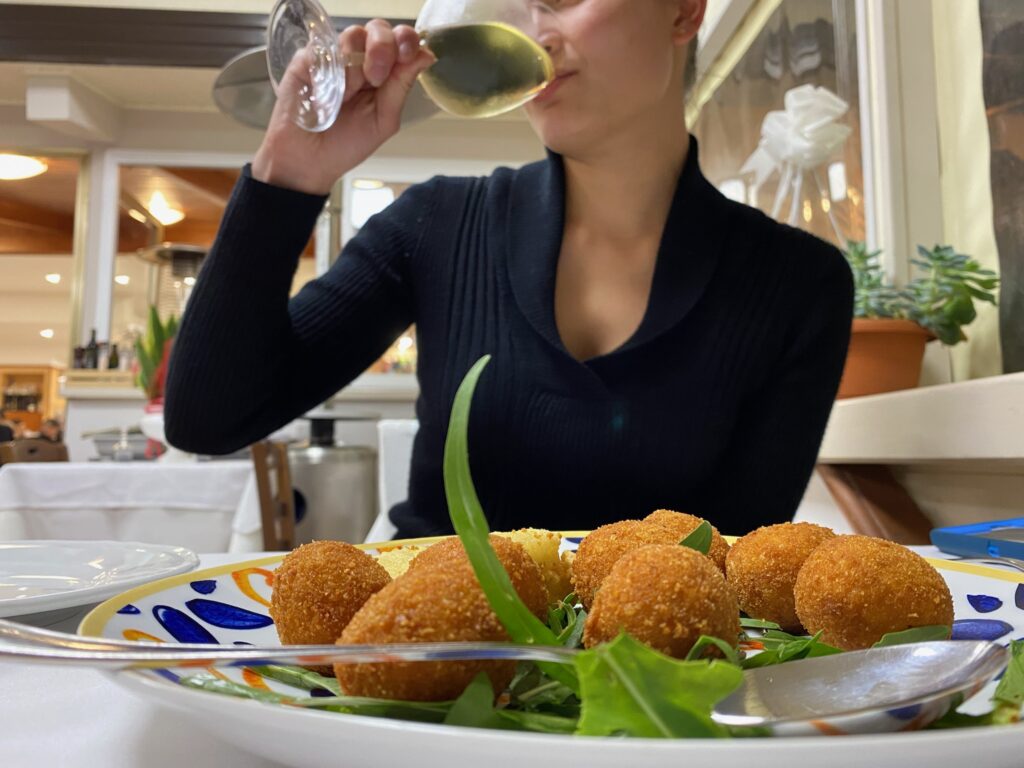 It took no time at all to feel right at home there.  Being greeted with a "Hi guys!" from the owner Giuseppe every time we entered the restaurant.  We met a British couple over wine one night who told us they always make a point to have dinner at the restaurant whenever they are in Italy, which has been a tradition for 20 years.  With the fondness they spoke about Giuseppe, his sister (who we found out was the chef) and their father who started the restaurant, we became curious to learn more about the history there.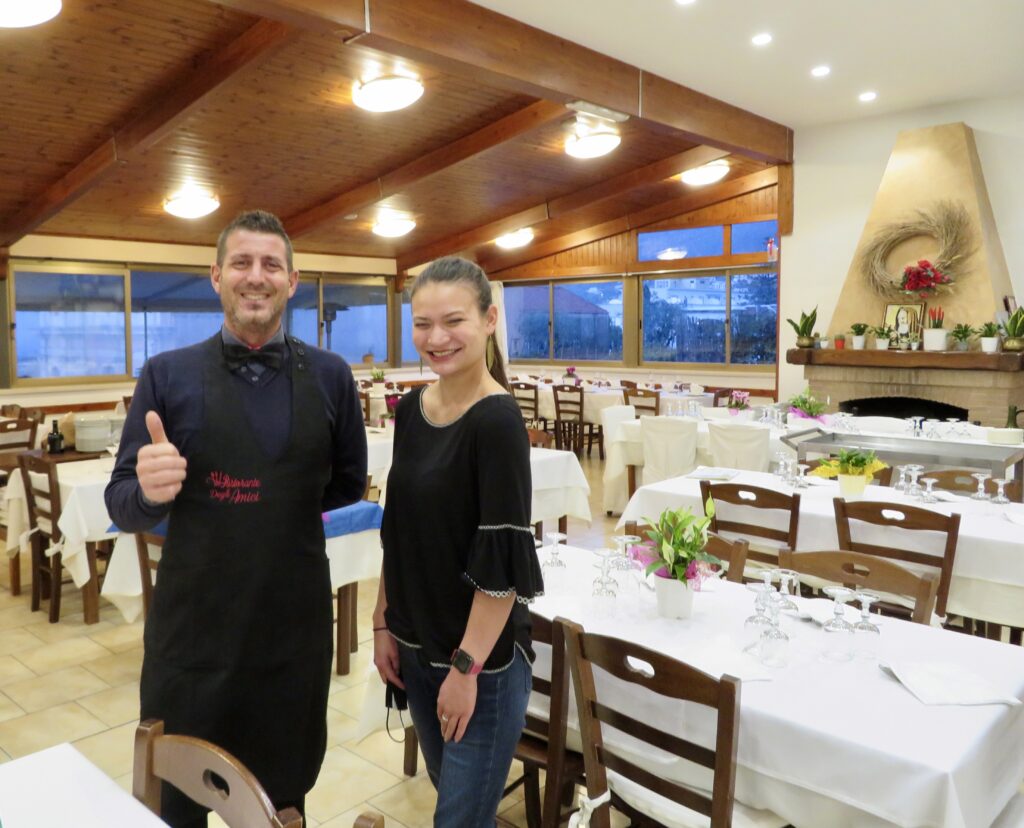 So we sat down with Giuseppe one afternoon to talk with him about Ristorante Degli Amici.  It turns out this restaurant had a very rich past.  He told us that his father was a chef in a restaurant in Vico Equense for many years, and that one day the owner of the restaurant asked if he would like to become a partner in the business.  This went on for a while till in 1981 the owner died suddenly of a heart attack, leaving his wife in charge of his 50%.  This was too much for her to take on, so she sold the business to Giuseppe's father making him the full owner.  He named the restaurant Ristorante Degli Amici which loosely translates to 'the restaurant of friends'.  It became a family business, Giusieppe and Assunta (his sister) were put to work from the time they were 11 years old.  Assunta worked in the kitchen and Giuseppe started helping with customers out front.  
This went on until 2013 when a fire burned their restaurant to the ground in the middle of the night.  So they were in search of a new location, this is how they ended up in Seiano where they rented a restaurant.  After a while of being there the owner of this location propositioned them with the offer of buying the location.  So they did, and this is where their restaurant is today.  
The restaurant did well and they were able to buy farm land to grow vegetables to use in their kitchen.  Cooking with the freshest and best quality foods they could. 
In a tragic turn of events, their father died in March of 2021 from covid-19 leaving the restaurant to his children who still worked there.  In September they harvested a crop of onions that their father had planted shortly before his death.  Giuseppe told us they continue to run the restaurant the way that his father intended as different parts but one body, keeping a balance.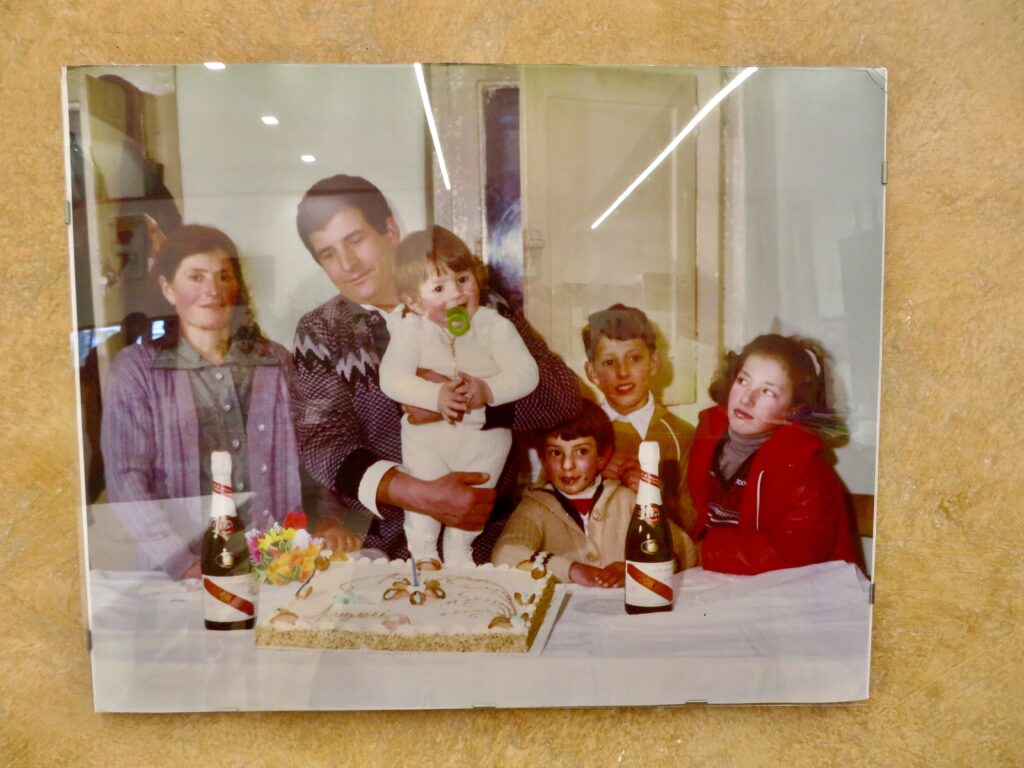 Now, let me tell you about the food… First of all the fresh pasta is to die for and I could never seem to get enough of it.  I have to say my personal favorite was the mozzarella and tomato pasta.  The freshness of the ingredients and the perfectly balanced flavors were a total win for me.  We also tried their Frito Misto which is a common appetizer in Italy consisting of fried arancinis, mozzarella fried two different ways, fried vegetables and more.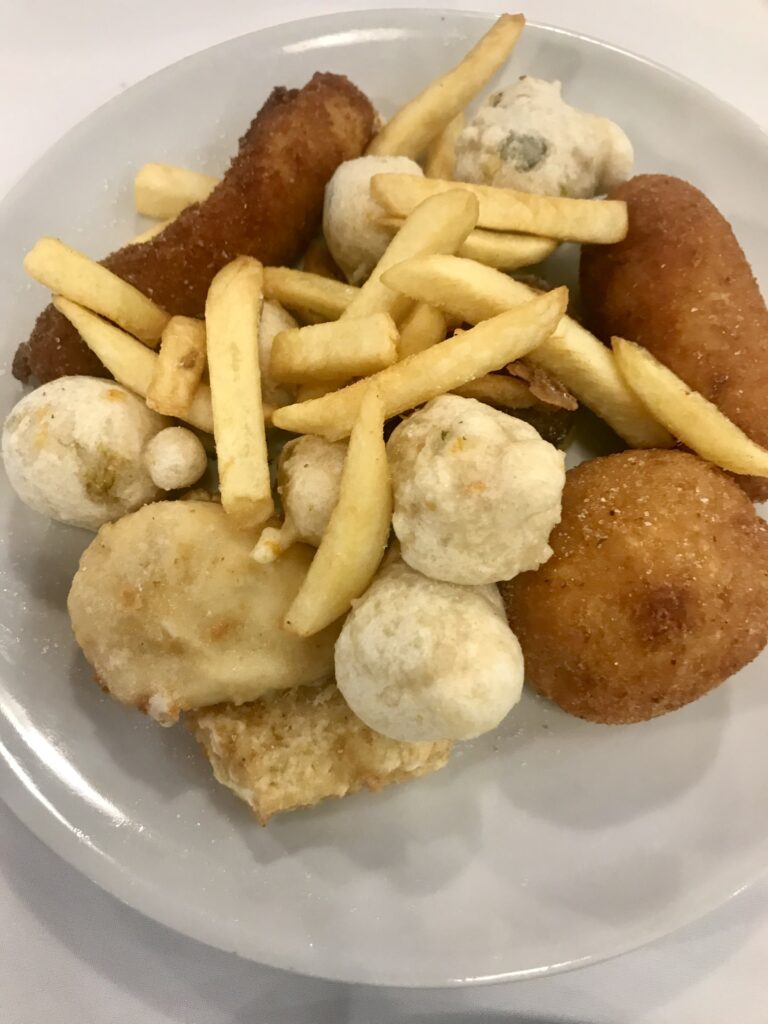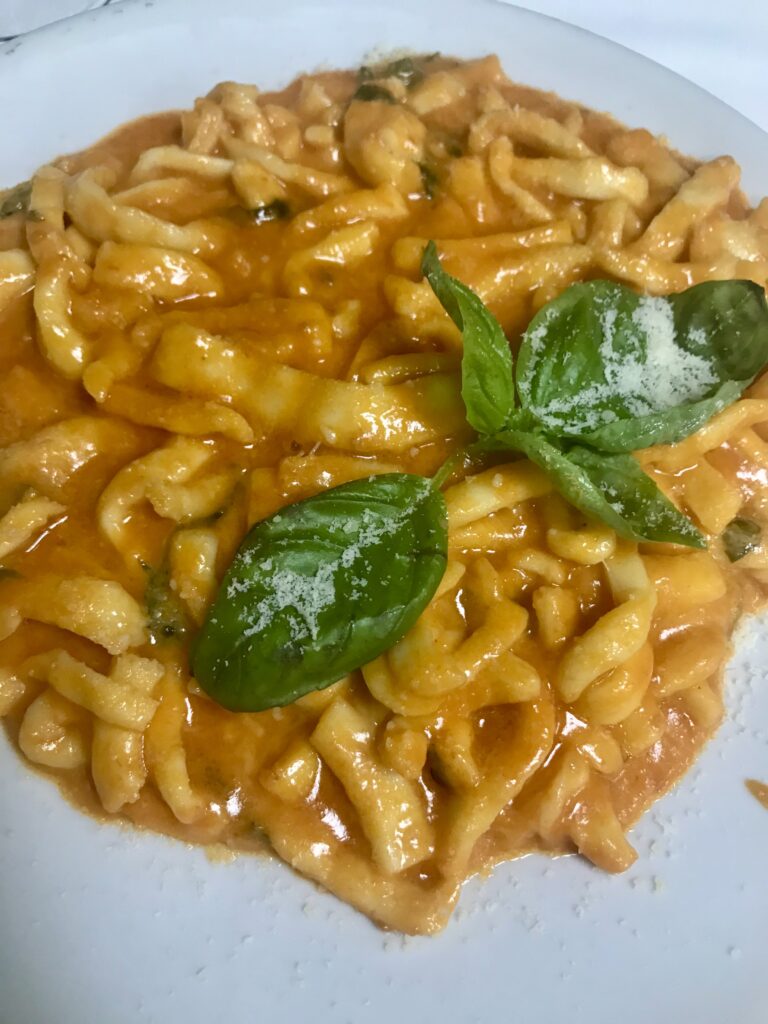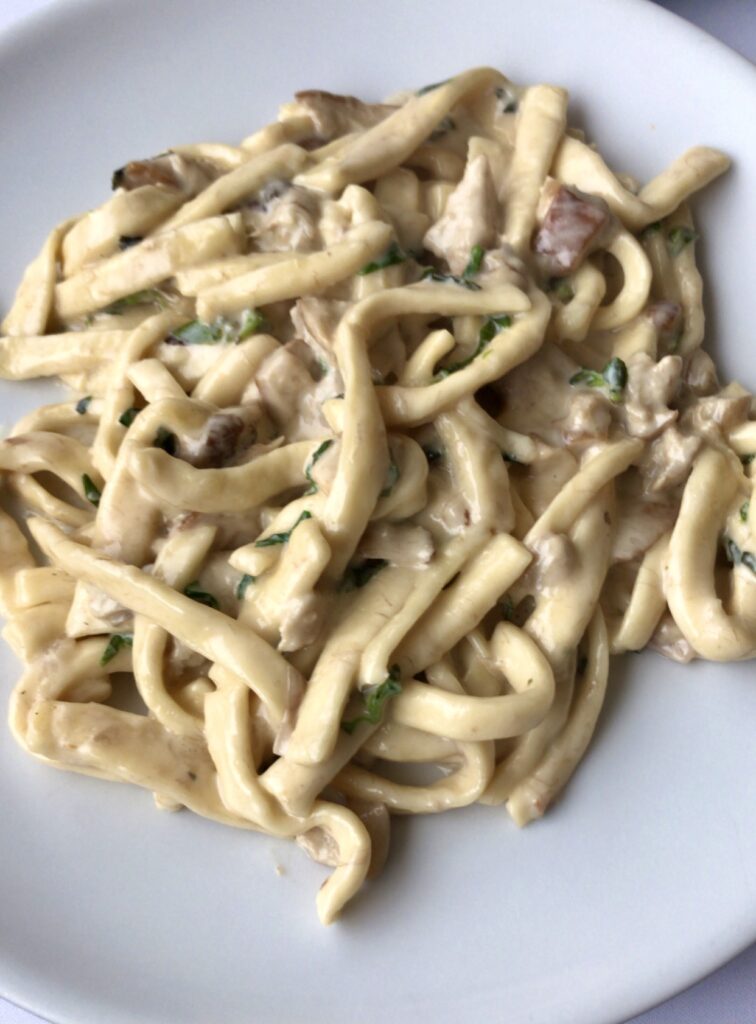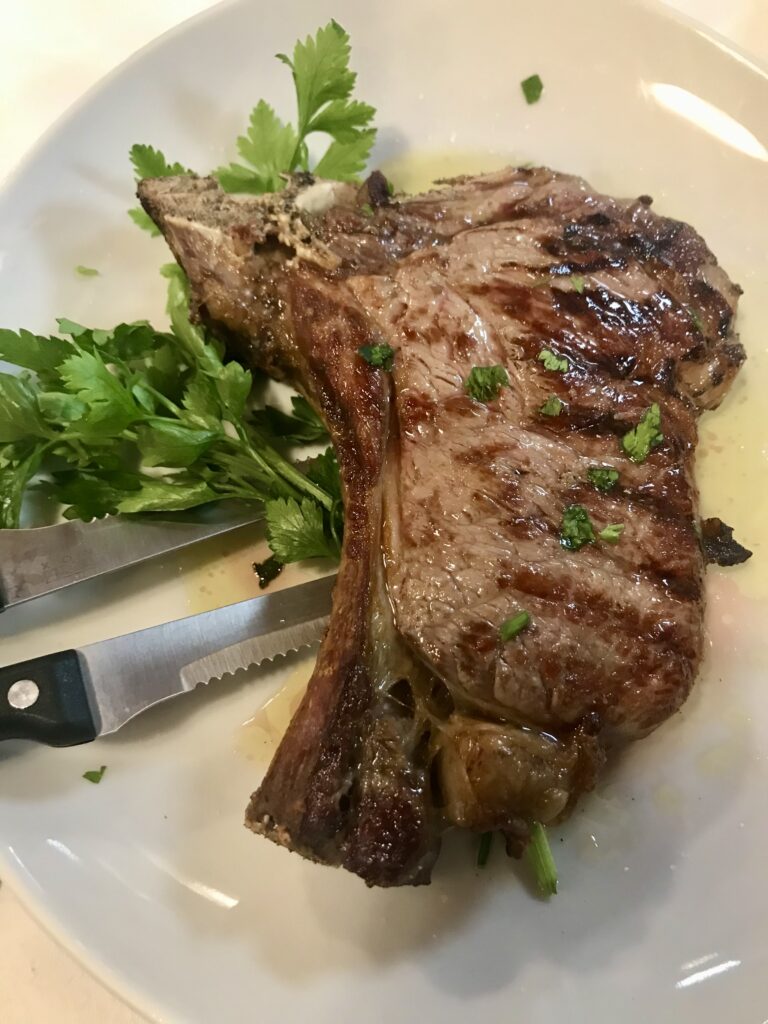 Another fun thing about this restaurant is they sell pizza by the meter, so many mouthwatering flavors to try.  After long days of sightseeing we loved stopping by the restaurant to see Giuseppe, have a glass of wine and head home with a meter of pizza to binge eat.  
For dessert you'd better make sure to try their lemon dessert because as Giuseppe says "You cannot got to Rome and not see the Pope." I also tried their panna cotta with fruit which was absolute perfection.  Just thinking about it makes my mouth water.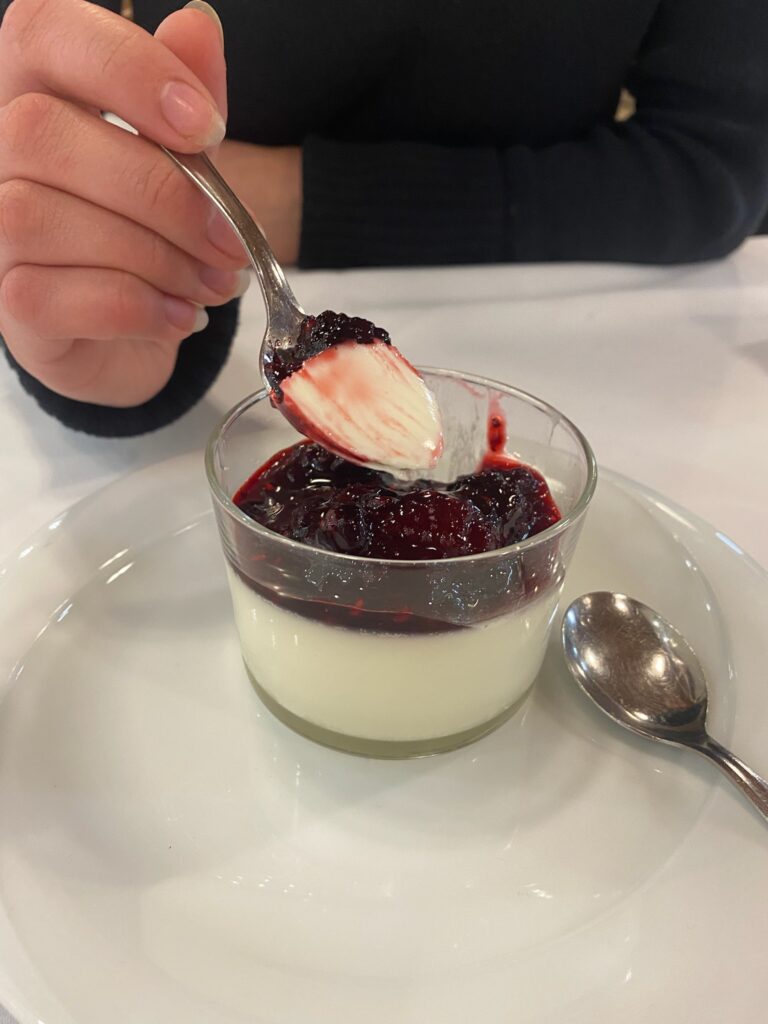 To finish, you must try some of their chellos; lemon, melon, pistachio and licorice.  They come from a distillery that is run by cousins of Assunta and Giuseppe, and boy do they know what they are doing.  Truly delicious and the perfect way to finish of a delicious Italian meal.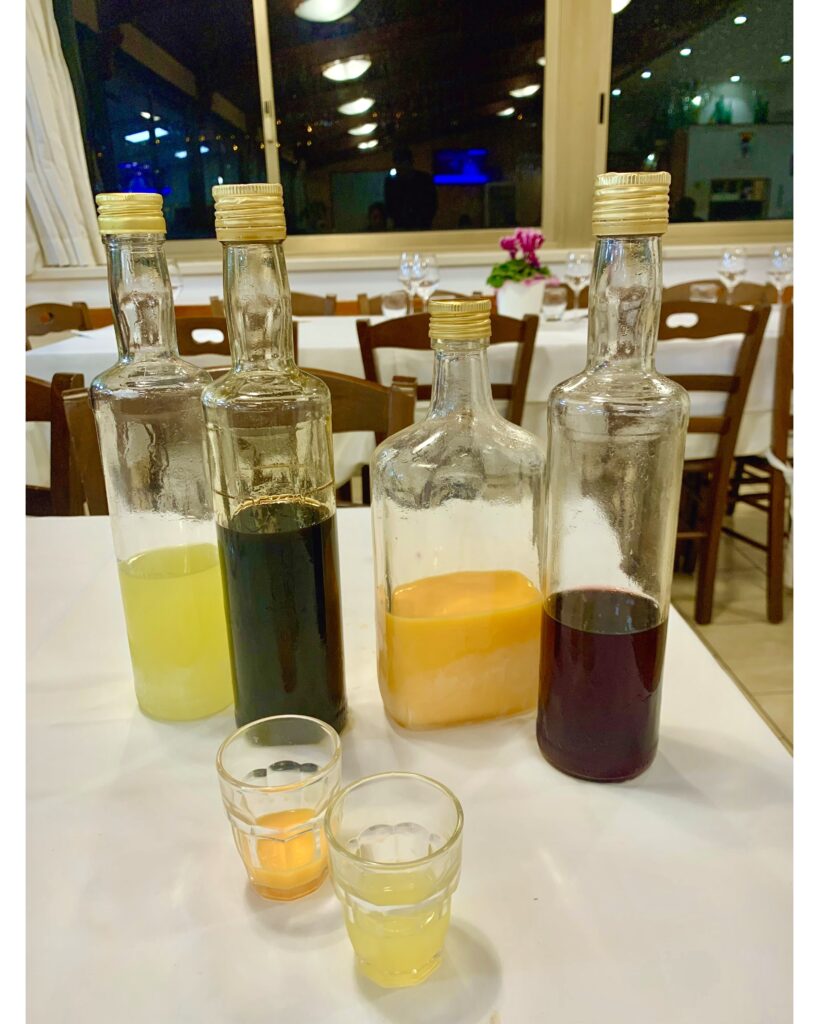 Even if you are staying in Naples, this restaurant is worth the drive or metro ride.  You're treated like family and if you want to experience real Italian food, you won't be disappointed.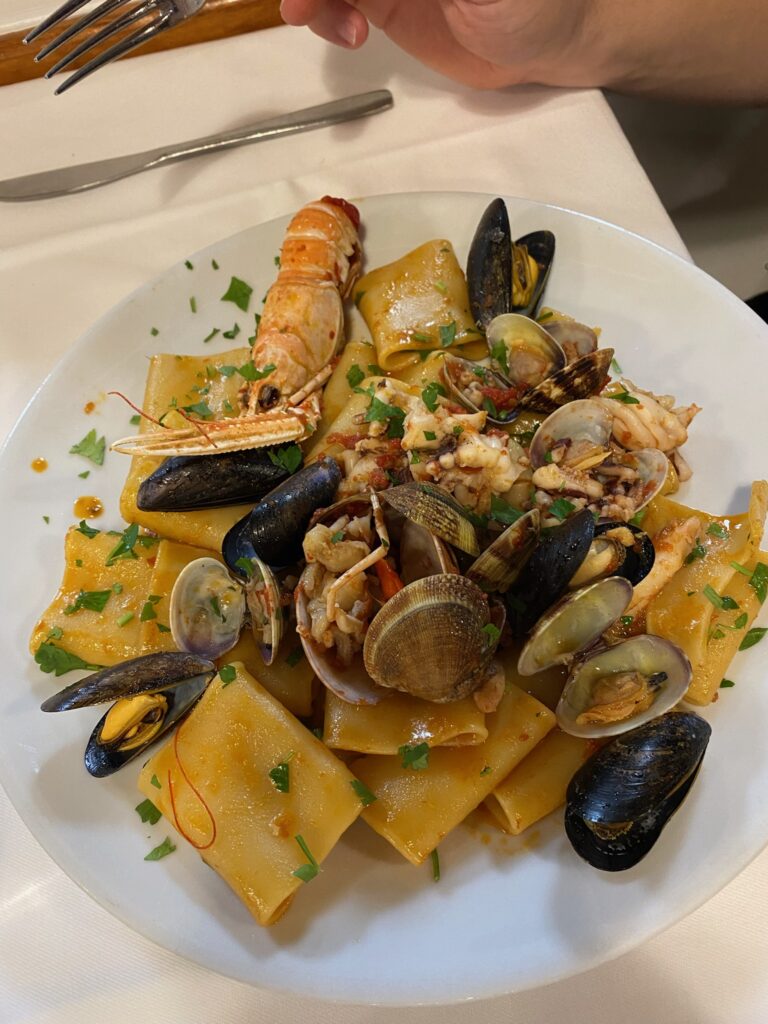 Now excuse me as I go scroll through their restaurants instagram and salivate over photos of their amazing food.
Instagram: @il_ritrovo_degli_amici
Facebook: Il Ritrovo Degli Amici