It is stressful enough to travel across the world, especially when its to a new country for the first time.  So if you're like me you like to be as prepared ahead of time as you can to make the first few days easier on yourself.  There's nothing worse than trying to find a hotel when your jet lagged and have been traveling for 36 hours straight.
I spent days scrolling through airbnbs in the Old Quarter until they all started to blend together.  I had been previously warned about scams where you'd show up and the room you'd booked was suddenly 'not available' and you'd be moved to a much inferior room.  Which quite frankly became a huge fear of mine after reading reviews on several listings, letting me know that was in fact something that could and did in fact happen.
I had been about ready to give up and roll the dice on a listing when I came across Mai's place.  I scrolled through each and every one of her reviews waiting to come across that 'one' that made you skeptical, but I never found it.  Every review raved about not only the apartment but the family that owned it.  I sent Mai a message before booking and she responded promptly and warmly.  That's when we knew, we'd finally found our place.
Click here for the listing.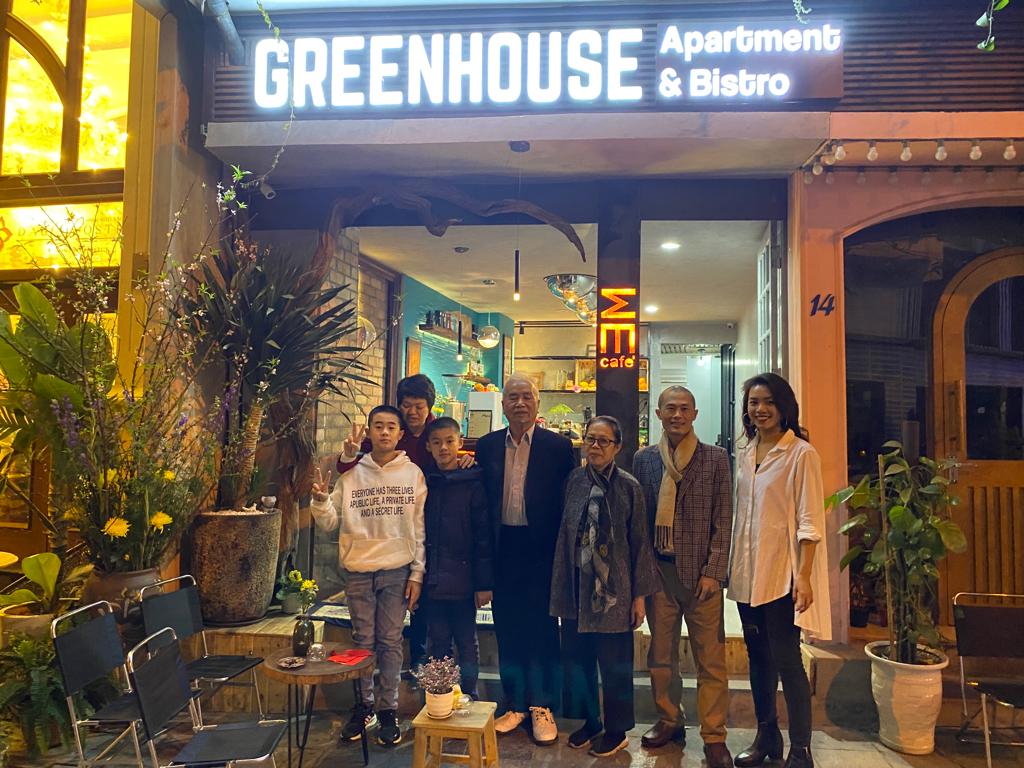 As our trip quickly approached we became worried about getting a taxi from the airport to the airbnb as we would be arriving during Tet (Vietnamese New Year).  We contacted Mai who quickly arranged for a taxi to fetch us at the airport sending us their license plate number, car model and name.  Next we realized that we may not be able to buy our bus tickets to Sa Pa for the homestay we had planned (during Tet a lot of places shut down to celebrate the holiday.)  Mai went above and beyond and went to a travel agency to book us our round trip tickets.  Mind you this is all before our trip even began.
We finally arrived in Hanoi on the second day of Tet, the taxi was waiting for us right outside just as Mai had said.  The apartment is about a 45 minute drive from the airport sometimes an hour depending on the traffic at the time.
Once we arrived we were greeted by Mai and her family who were all enjoying a feast and drinking together in the cafe that they own on the main floor of the apartments. They insisted we sit down with them.  Mai translated as she is the one in her family who speaks English and French, very well I might add.  Her father kept pouring us rice wine and vodka and her mother kept dishing us up with food she'd prepared.  It was such a warm welcome to the city of Hanoi.
After several hours of drinking, eating and talking with the family and some of the other long stay tenants of the building, we were brought to our room.  We breathed a sigh of relief to see that the pictures and the apartment were exactly the same.  The king bed was comfortable, there was a mini split, tv, a hot plate and huge glass windows that we loved to watch the world go by out of.  We felt instantly at home.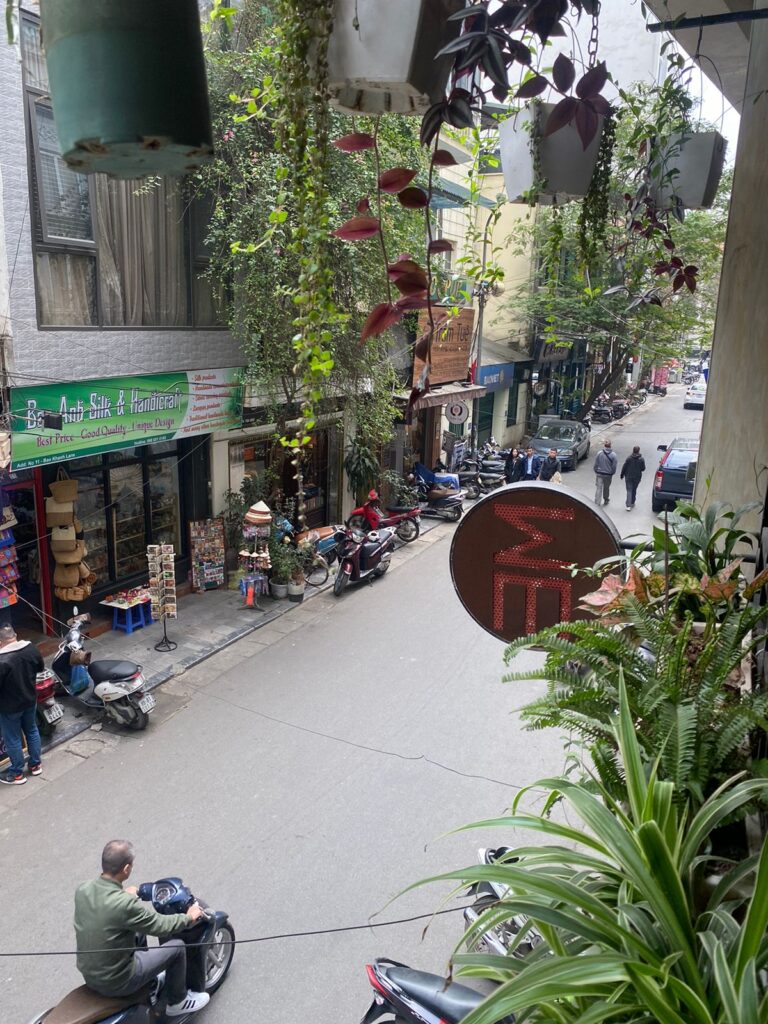 In the morning we started to explore a bit, we were thrilled with the location we were in.  About a two minutes walk to Hoan Kiem Lake, a five minute walk to Beer Street, five minute walk to the Notre Dame Hanoi and in the heart of street food heaven.  We were in love.
We rented this airbnb for 30 days and loved every moment of it.  Each time we'd take a little trip we always felt like we had come 'home' once we saw the smiling faces of the family in the cafe when we'd arrive back.  Another plus, they make amazing coffees, teas and juices.  We enjoyed buying a couple beers from the cafe and taking them up to the second floor of the cafe with a terrace that was perfect for people watching.  The atmosphere was perfect and we'd play cards, listen to the street life and dread having to go home.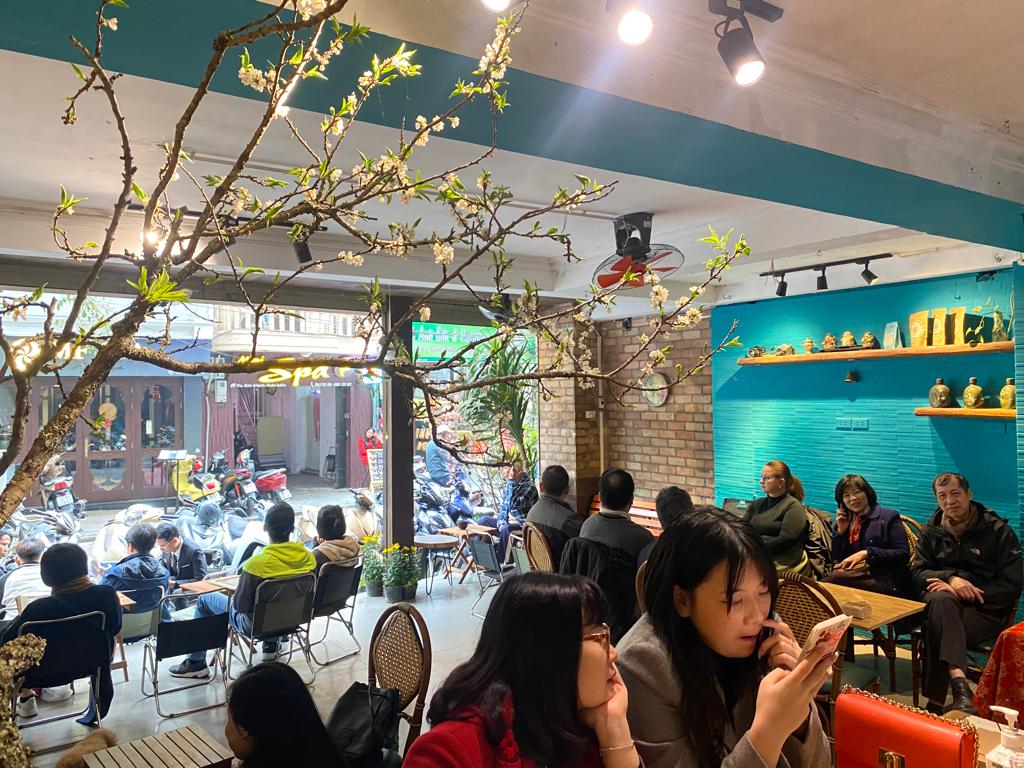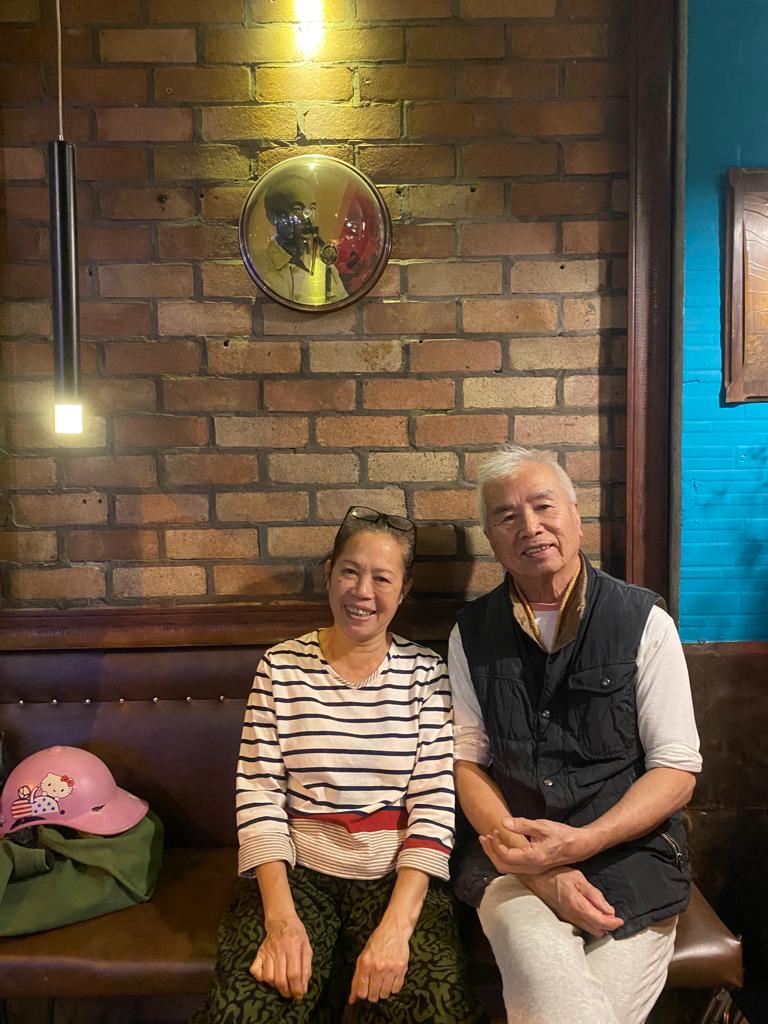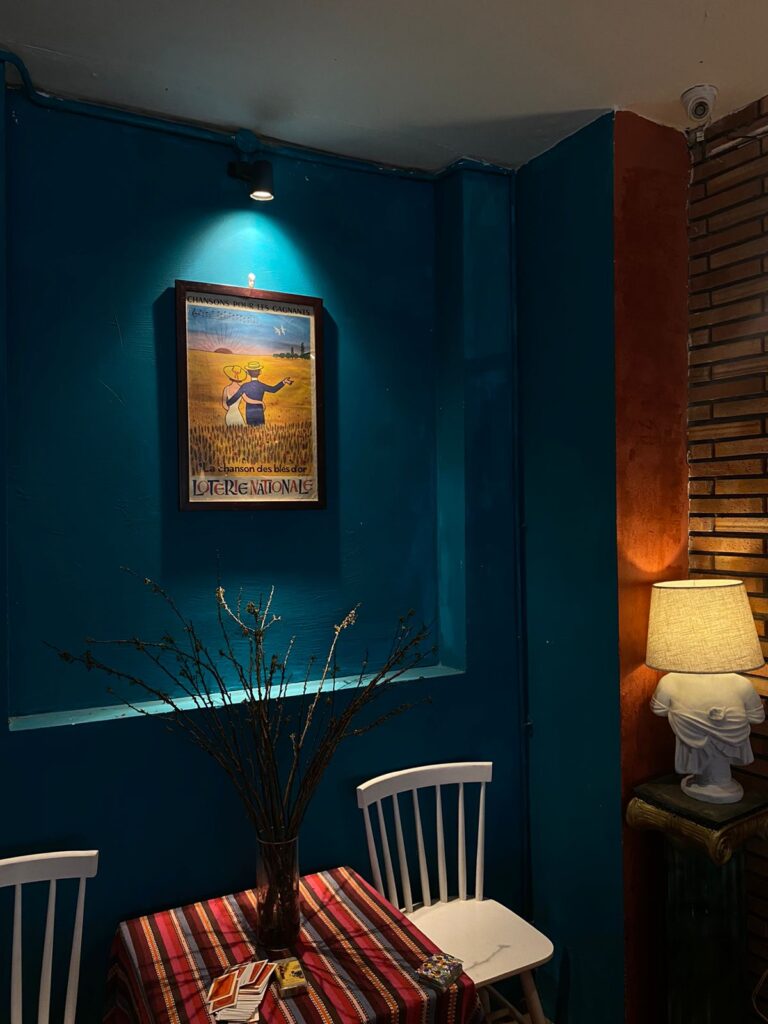 I can't recommend this place highly enough, they never stopped going above and beyond our expectations.  Even if you are planning on traveling around Vietnam, there's something to be said for having a home base.  In the case of cancelled flights, or changes to a trip, it's nice to have that safety net.  To anyone traveling to Hanoi who wants a clean apartment in the heart of Old Quarter that is family run, THIS is the place for you.