What Is Tapas?
Tapas is a little spanish dish.  It could be many things.  Deep fried cheese with a blueberry sauce, meatballs with a special sauce, stuffed olives, tuna, or a small fruit salad.  Tapas reminds me of spanish appetizers.  I recently got the opportunity to have a tapas lunch at a local cafe.  Was it ever amazing! 🙂
This was my tapas lunch.  It was delicious by the way. 🙂 On the first picture, was the melt in your mouth still warm bread with an amazing garlic spread.  There was also some delightful olives stuffed with green peppers.
Next, there was some goat cheese curds with a walnut honey spread, a sweet and crunchy apple and beet salad, homemade cream cheese wraps with the perfect spice and a red pepper, a cous cous salad that danced on your tastebuds, spicy pepper and onion dish, and amazing potatoes with a crunchy outer layer and a delicious savory topping.   Did I ever enjoy it!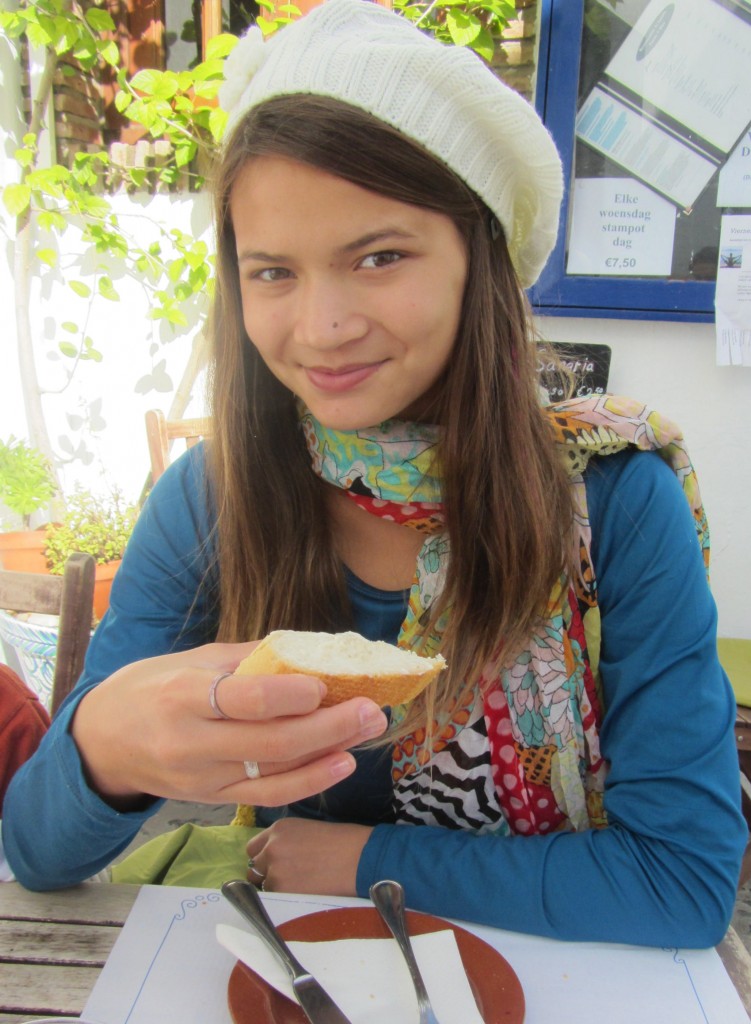 Soon after eating at the cafe, I looked up the history of tapas.  It was really interesting!  Here's what I learned.  At restaurants you used to get a piece of meat or cheese to put on your glass to keep the flies out.  However, later the king of Spain decided food should always be paired with a drink.  For health reasons of drinking on an empty stomach.  Out of that came tapas!  Since tapas has grown to be very popular as a small dish packed with lots of flavor.
Tapas is for SURE now on my list of favorite things to eat.  Tapas is also very simple to make yourself!   Here is a link to some tapas recipes you can make at home.  Enjoy!