Nice, France
Nice is one of those picture perfect places where every where you turn there is something new.  Nice has it all the beaches, markets, cafes, beautiful buildings, and amazing people.  It is by far one of my favorite places on the French Riviera.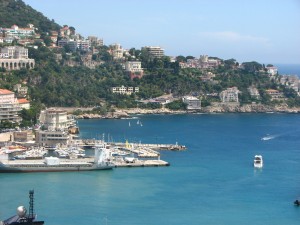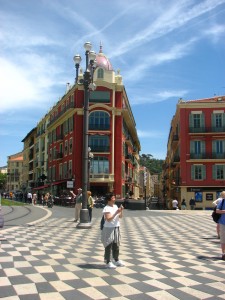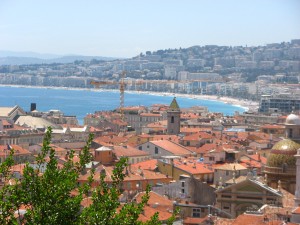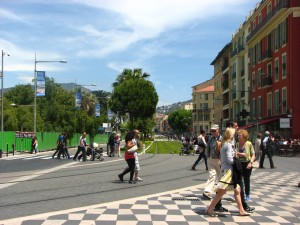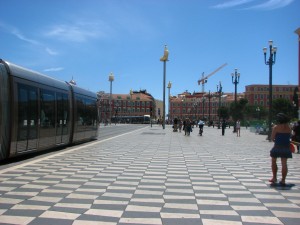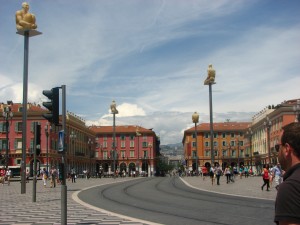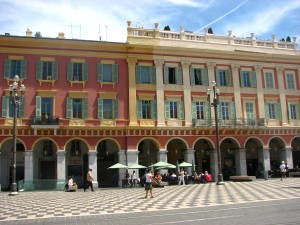 The flower market
But Nice has more than just it's beauty.  Nice also has a famous flower market in the mornings every day but Monday on Cours Saleya.  Where you can find fresh produce, beautiful flowers, herbs, spices, and more.  The flower market is usually packed with sunburned tourists, locals, and vendors.  But seeing it all is well worth the crowds.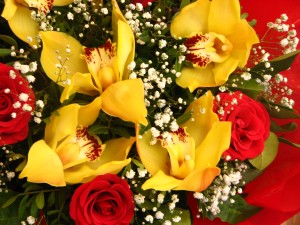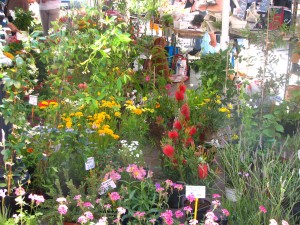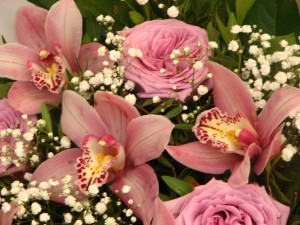 Marzipan fruit is something you can find in many french shops and markets.  Its always fun to see the shapes and colourful art of carving the marzipan.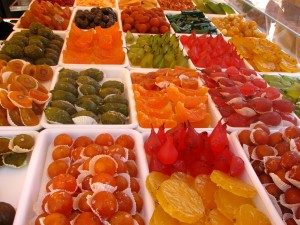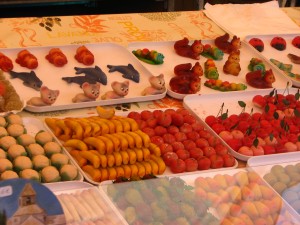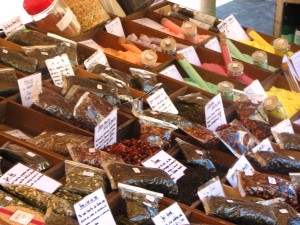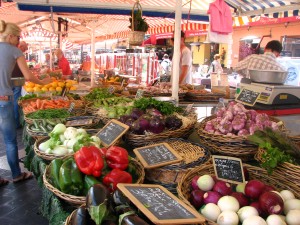 Ah, the baguettes.  Baguettes are a form of art in France, it takes years to master the way to create the perfect baguette.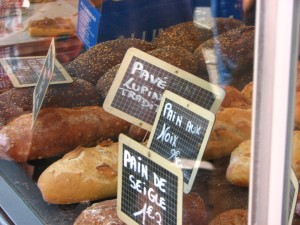 Cheese in France is fantastic.  The flavors and texture of French cheeses will always make you swoon (maybe even as much as a French accent).  😉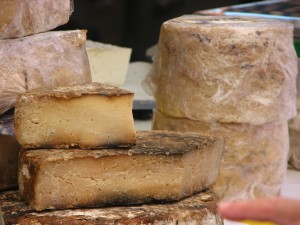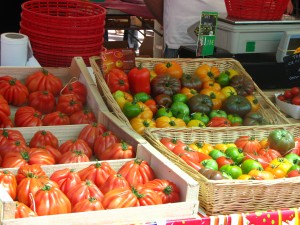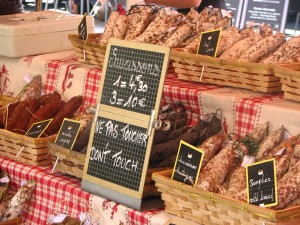 Because Nice is on the Mediterranean there is often lots of seafood.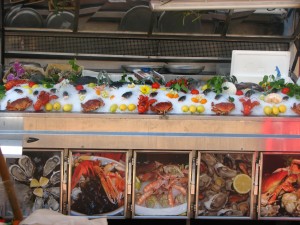 Exploring Nice was fantastic.  Wandering off the beaten track to a small shop to buy a small lunch than finding a shady area to eat and watch the city is amazing.  Nice is a must see place where you can find lots of things to do, see, and explore.  Make sure you bring your camera!  I certainly hope that I will be able to make another trip over there soon!