There is a new restaurant that is making quite the splash in Walla Walla Washington.  Recently rated on America's top 100 best wine restaurants by Wine Enthusiast (link to article here).  So what started the Steak Co?  The four owners Dan Thiessen, Steven Brack, Paul MacKay and Philip Christofides.  The idea was discussed over coffee, Dan had been thinking about what Walla Walla needed, and this was the result.  Their main goal?  To have a restaurant that is not "to eat" but rather "to dine".  Another important aspect, to have a place that is open to everyone.  Where it can be "come as you are" casual for a burger and a beer.  Or you can dress up for a fancy date night, having wine and steak carved table side.  A place where families feel comfortable, and an atmosphere is extremelly welcoming.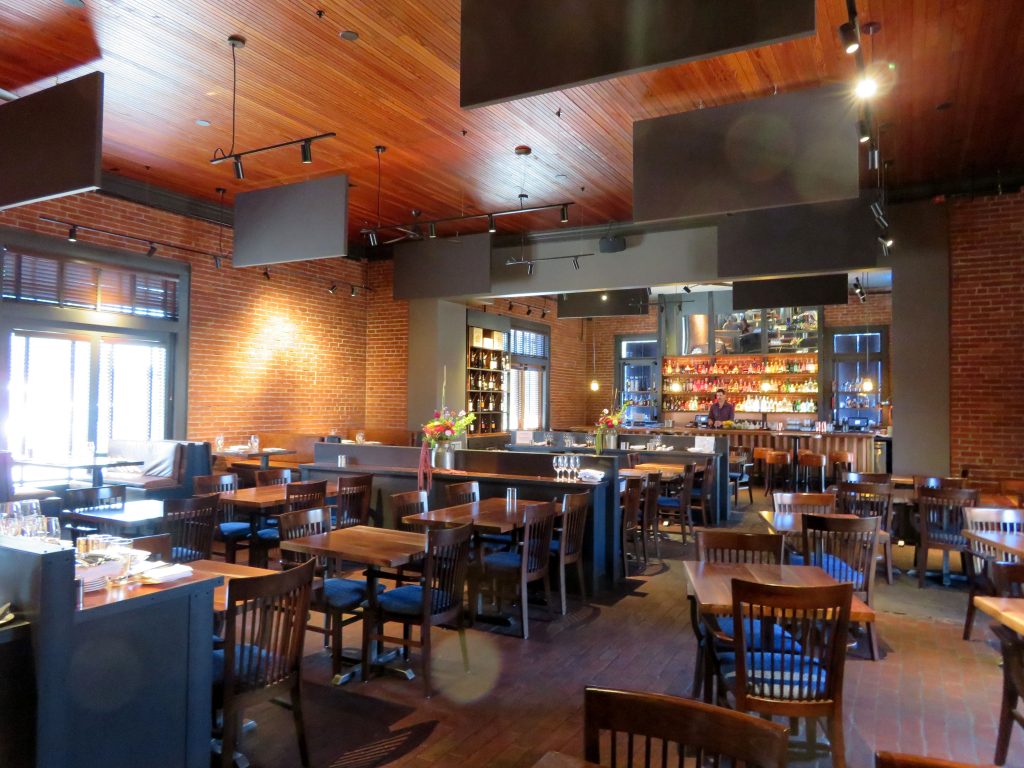 Dan has quite the reputation in Walla Walla having sucesfully opened seven restaurants over his long and sucessful career, and being the head of the culinary program at the college for seven years.  I asked him if he is approached by a lot of his graduates from The CC culinary program for work.  They have five of his grads working in the kitchen, and his executive chef is a former student of his.  Dan also spent time in Europe working in prestigious kitchens in Zurich Switzerland.  A lot of that classic European style and vibes are reflected in the Steak Co, from the welcoming outdoor terrace down to the heat lamps for chilly nights.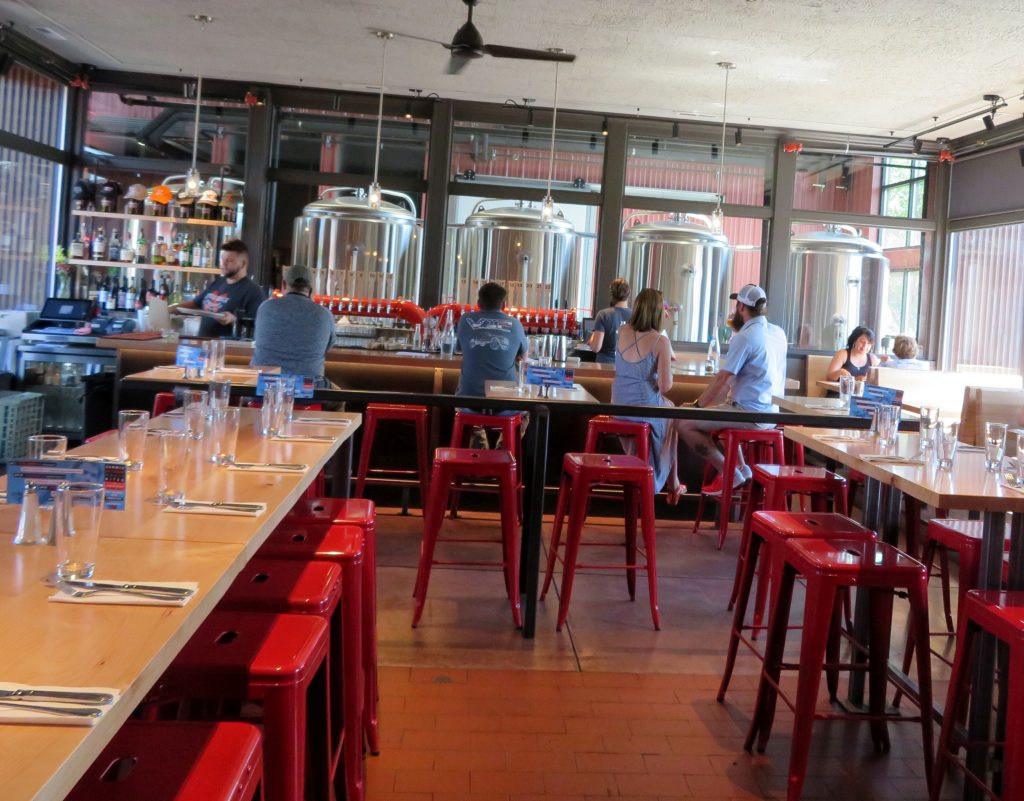 There are four different seating areas.  The Steak co. side which is to the right, very classy, gorgeous decor, wine cases, and a bar that is to die for.  As you walk to that side you will also see the open kitchen where you can see chefs preparing your food with extrodinary care.  On this side it is highly recomended to make reservations.  On the left is the Crossbuck Brewing side.  With a more relaxed vibe, glass windows showing the giant beer vats, and great flights of top class beers.  Then there is the terrace which is a fabulous way to dine in the fresh air, the heat lamps for nights or chilly weather.  Finally the classic train car, used on special occasions or for reservations.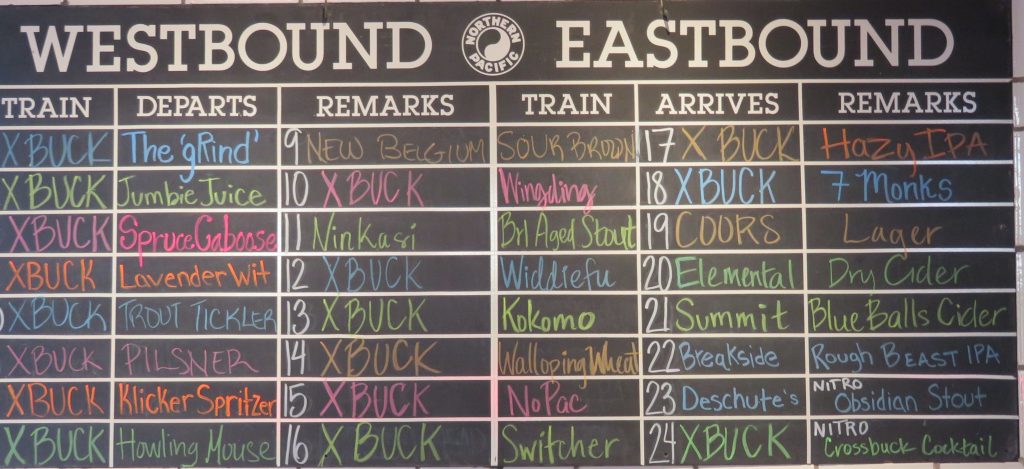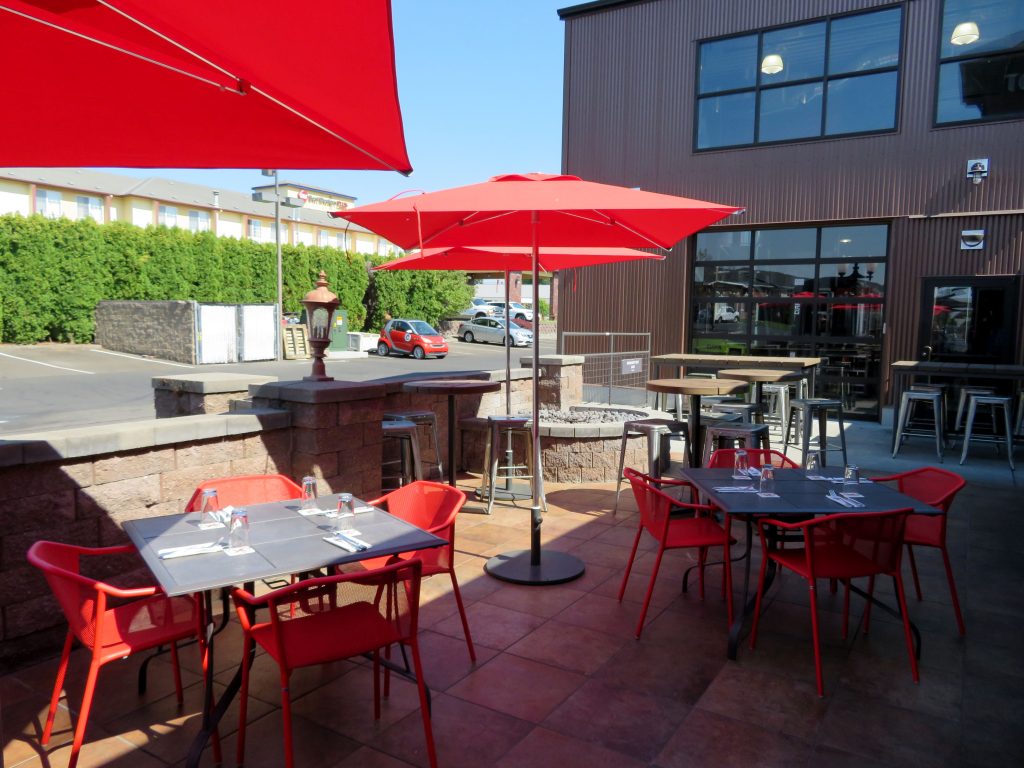 Steak Co. has an intensive training for not only chefs, but even down to the servers, making sure that everyone has the best possible experience and amazing hospitality that is the next level.  Dan said it was always most important to him that the hopitality was unmatched giving everyone an amazing dinning experience.  His own son was the creater of the childrens menu, as he wanted this restaurant to be extremely family friendly as well.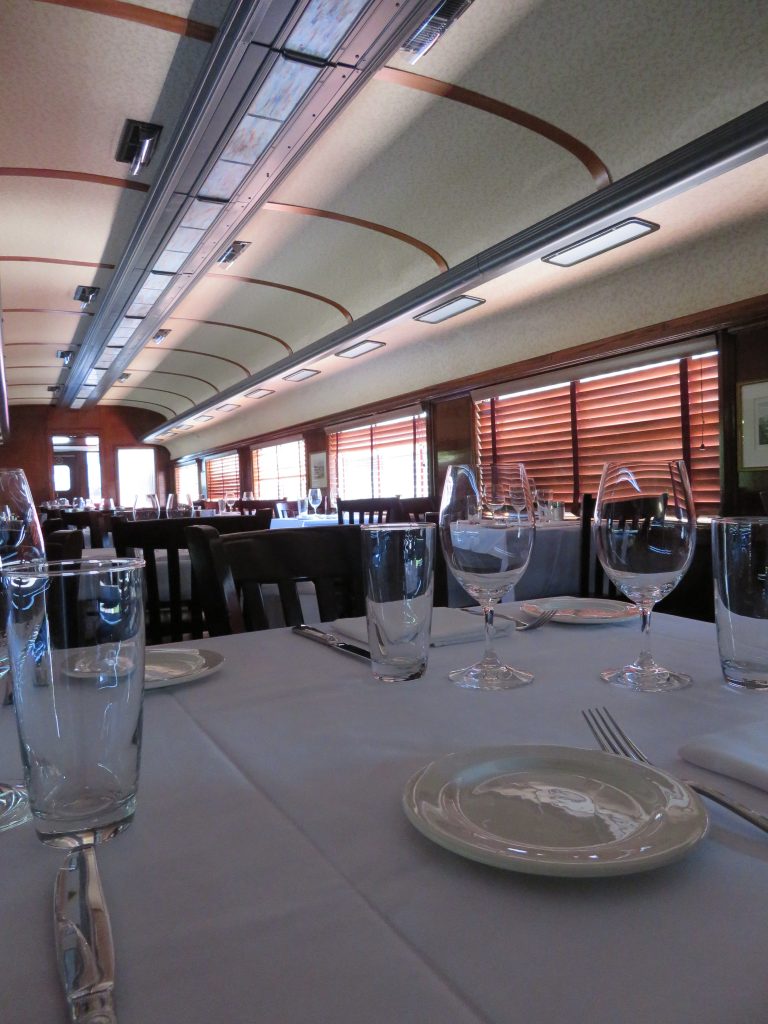 All of the food at the Steak Co. is incredible and reading the reviews they have aquired assures me that I am not the only one who thinks so.  The times I have eatten there I have been nothing but satesfied and filled to the brim.  I highly recomend doing a beer flight as well, which arrives in a wooden cross to mimic the logo of Crossbuck Brewing.  To both tourists and locals alike, for amazing hospitality, and a meal that will make you come back for more, I highly recomend you visit the Walla Walla Steak Co.
Walla Walla Steak Co.  Crossbuck Brewing
416 N 2nd Ave, Walla Walla, WA 99362
Call for reservations: (509) 526-4100